So this will be the last post about our celebration weekend in the Monticello area. Here I will give our perspectives on wines tasted at Gabriele Rausse Winery. Keswick Vineyards, and King Family Vineyards. Our focus at these wineries remained the same——wines to enjoy during the summer.
Gabriele Rausse Winery: We were very excited to finally taste a full line up of Gabriele Rausse wines. This was made possible due to the opening of a tasting room by Rausse! Gabriele Rausse has a long history in the Virginia winemaking industry starting back in the early 1980s, and his reputation for crafting excellent wines is well known. Our favorites of the ten wines that we tasted included the Pinot Grigio 2013 with its elements of soft peach and wet stone; I was more intrigued, though, with the Rousanne 2012 that was fermented and aged in French oak barrels. Its floral and spice notes were complemented by citrus flavors and a fuller mouth feel. Seafood, poultry or pork topped with a cream sauce should play well with this one. With grilled fare, it might be hard to beat the Cabernet Franc 2013 with its bright berry notes and subtle spice on the finish. I had an eye toward the colder months ahead along with the heartier menus that follow and made certain to purchase the more complex Nebbiolo 2012. As we sipped through our tasting, we enjoyed the woodsy views offered by the quaint tasting room that was obviously designed to blend in with forested surroundings.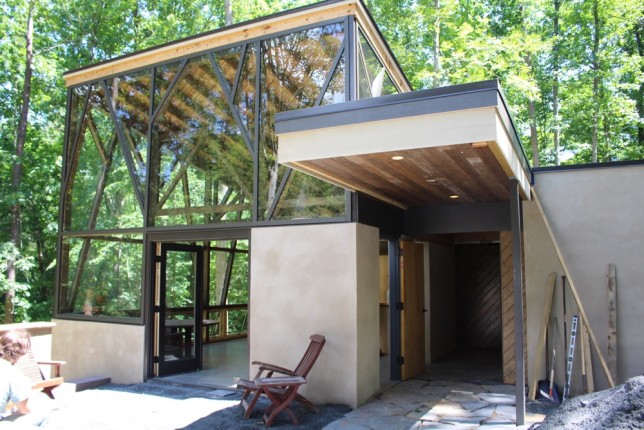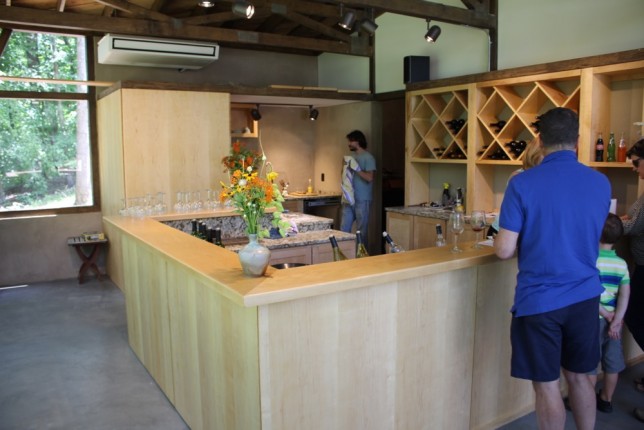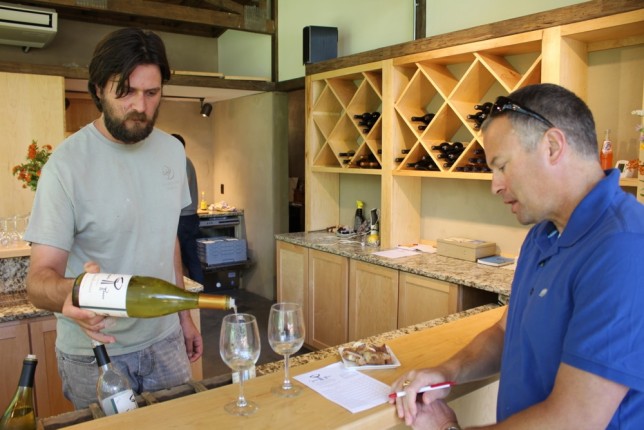 Keswick Vineyards: It's always a pleasure to see winemaker Stephen Barnard at Keswick Vineyards. Stephen offered us sneak samples of evolving 2013 and 2014 vintages from the barrels. This included the 2014 Chardonnay Reserve, the 2014 Pinot Gris, 2013 and 2014 Cabernet Franc and Cabernet Sauvignon then finishing with the Syrah. Alas, I do not have particular tasting notes on these; however, I do recall giving two thumbs up for the Chardonnay Reserve and the Cabernet Sauvignon samples. Rest assured, however, that we will return to Keswick Vineyards in the near future to report on these wines as they are released!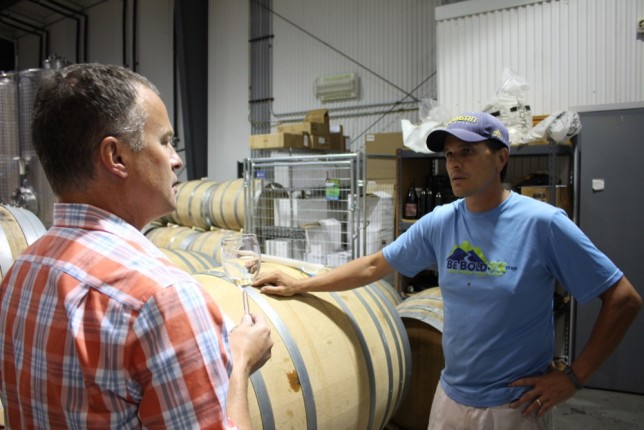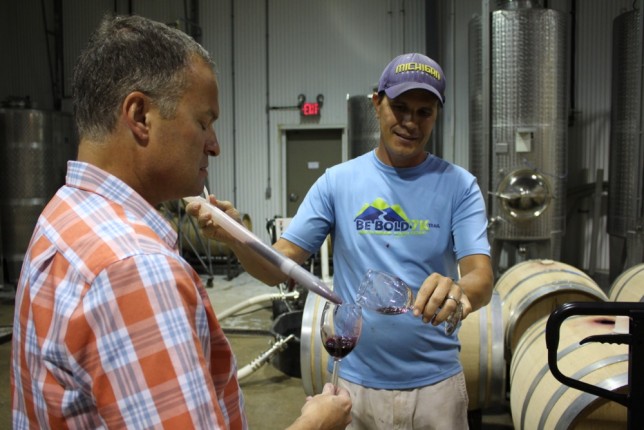 King Family Vineyards: Another favorite winery and another tasting experience with the winemaker. Mathieu Finot guided us through a tasting of the latest pours at King Family Vineyards. We tend to enjoy all of the wines here, but with a focus on summer, the Crose 2014 is always a winner. This dry rose presents lovely strawberry and melon notes with a refreshing acidity; enjoy on its own, with a picnic, most grilled foods, etc. Dining al fresco with a seafood or poultry dish? Both the Chardonnay 2013 and Viognier 2014 can be recommended. I'm always partial to Chardonnay, and I appreciated the pear and citrus notes with this one; aged for nine moths in French oak barrels with full malolactic fermentation provides a full mouth feel to boot. Paul is a Petit Verdot fan, and the Petit Verdot 2012 was his favorite. Whiffs of violet and incense were complemented with elements of dark berries, plums and spice. Enjoy with heavier grilled steaks or chops or reserve for a later time with leg of lamb.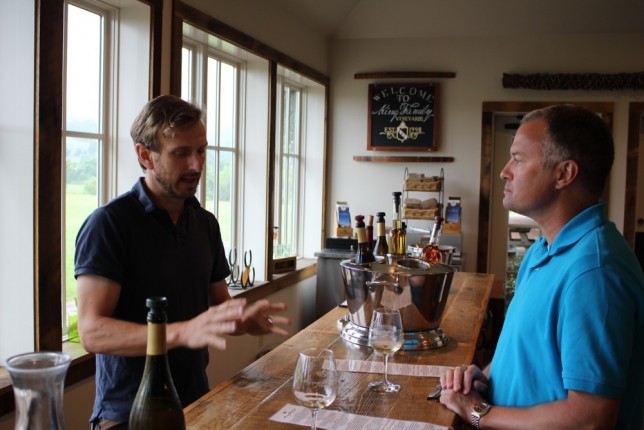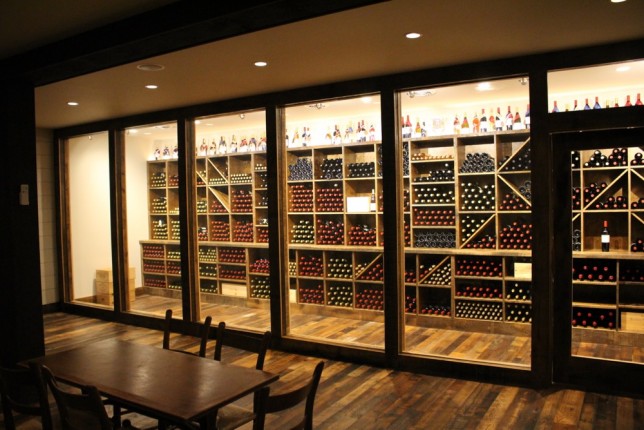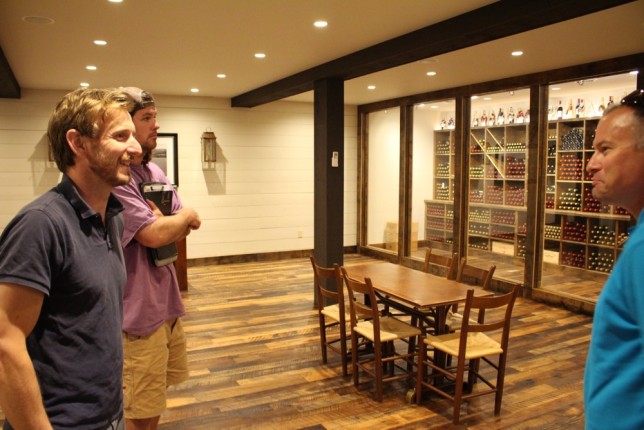 Our celebration weekend did indeed come to an end, and along the way we tasted some wonderful wines. Be certain to pay a visit to the wineries mentioned in this post; of course, mention that Virginia Wine Time sent you.