Time for more holiday menus, and this time it's Christmas parties and dinners. Of course, that means celebrating with the perfect Virginia wines. Our recent visit to Rappahannock Cellars presented a few options.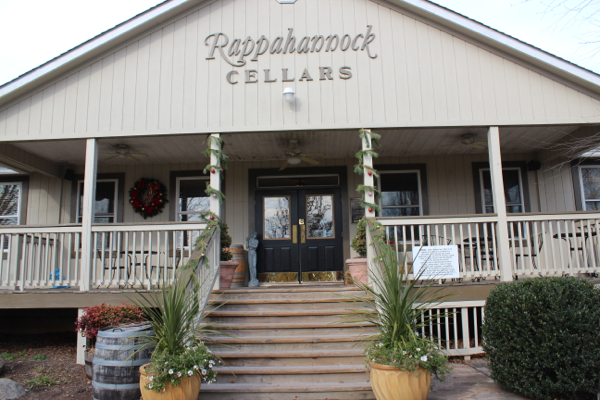 2011 Viogner from Ducard Vineyard: Newly released on the day of our visit to Rappahannock Cellars, this aromatic wine with its honeysuckle notes and soft peach flavors would be a natural pairing with roasted turkey.
2011 Noblesse Rouge: I really enjoyed this one. A blend of Cabernet Sauvignon, Merlot, Malbec, and Petit Verdot, this accessible red wine with its raspberry and blackberry flavors should prove quite the partner with pork roast.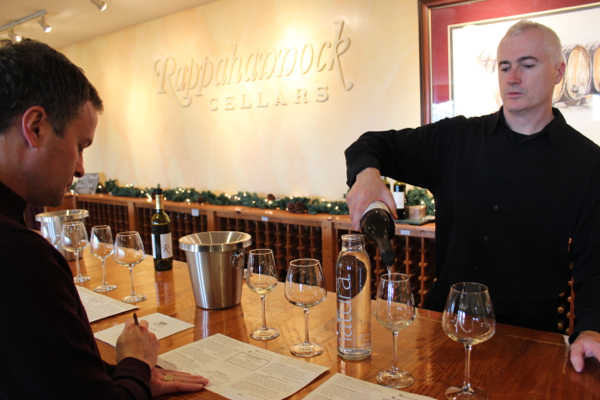 2010 Meritage: Bold!! Of course, this Bordeaux-style blend is from the very warm and dry 2010 vintage, and tasters may want to buy now but drink later. However, if you plan to serve up a rib roast for the holidays, consider this one; however, decant before pouring. Aromas and flavors include blackberry, dark cherry, and spice with a whiff of tobacco to boot.
2011 Rose: Ham is always a favorite this time of year, so consider the 2011 Rose. Paul liked this one a lot and he seemed to enjoy the fizzy mouth presence. It was a bit odd for me, though, since this is not a sparkling wine. However, I do think it would work well salty smoked ham that has been spiked with cloves and glazed with honey. Cranberry sauce on the side, of course!
Solera: Sugared pecans, dried fruit, and blue cheeses for dessert? Solera might be the dessert wine to offer guests. This sherry-like wine is made from Vidal Blanc grapes and presents aromas of honey, nuts, and orange peel.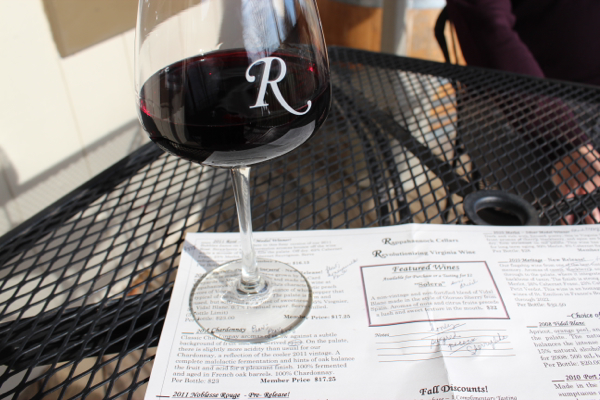 We made certain to purchase our favorite wines for the holidays once our tasting concluded. Be sure to pay a visit to Rapahannock Cellars to find your own holiday favorites, and be sure to mention that Virginia Wine Time sent you.