Yes, we continue to visit new wineries and recently reached a milestone of #160. Here is a summary of the new wineries that we visited:
#158: Winding Road Cellars: When we went from Philip Carter to the Inn at Vineyard Crossing for the ribbon cutter ceremony, we saw a sign for a new winery called Winding Road Cellars. Once the ribbon cutting ceremony was over, we decided to stop in for a tasting. They are very new. The tasting room is wood paneled room with a big tasting bar in the middle. Owners Scott and Linda Culver have been working very hard to get things going at the winery. We tasted the 2008 Cabernet Sauvignon, the 2007 Cabernet Franc, the 2008 Chambourcin, and the 2010 Chardonnay. Our winner was the 2010 Chardonnay. It was a classic chardonnay with apple and pear notes. We will have to return soon when more wines are on the menu and we have more time to take thorough notes.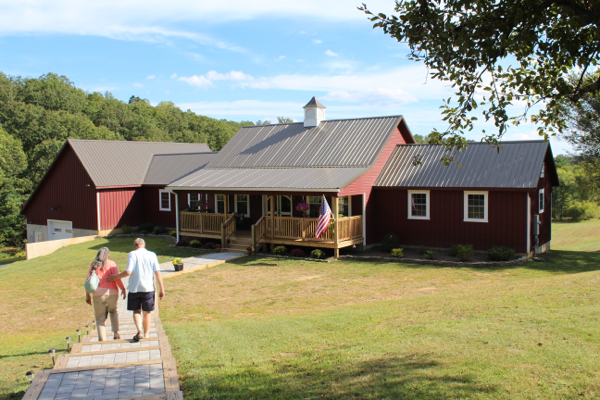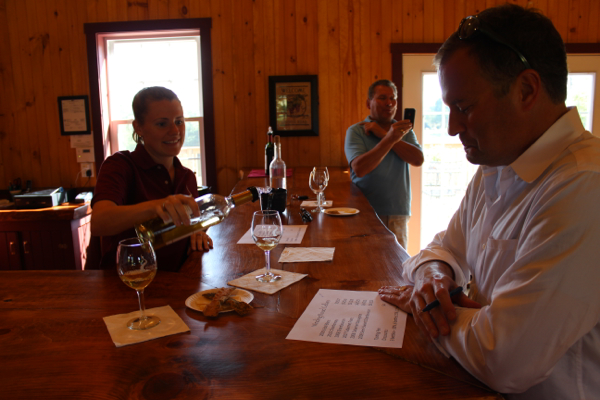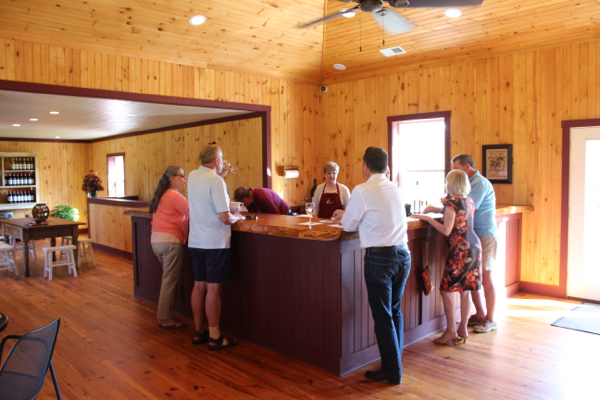 #159: Greenhill Winery and Vineyards: This winery was formerly known as Swedenburg. Things have changed quite a bit since businessman David Greenhill bought the Middleburg winery. Sebastien Marquet, winemaker at Doukenie Vineyards, is the consulting winemaker. The Swedenburg tasting room has been completely renovated and is now much more customer friendly and very inviting. Tasting are held either at the bar or at tables located both indoors and outdoors. There is also a focus on quality winemaking especially with Marquet at the helm. The four wines that we tasted were well crafted and included a 2009 Blanc de Blanc, 2011 Vidal Blanc, 2012 Syrah, and the 2009 Philosophy, a Bordeaux-style blend. Our favorites were the dry 2011 Vidal Blanc with its citrus and tropical fruit notes and the 2009 Philosophy with its earthy elements and dark berry aromas.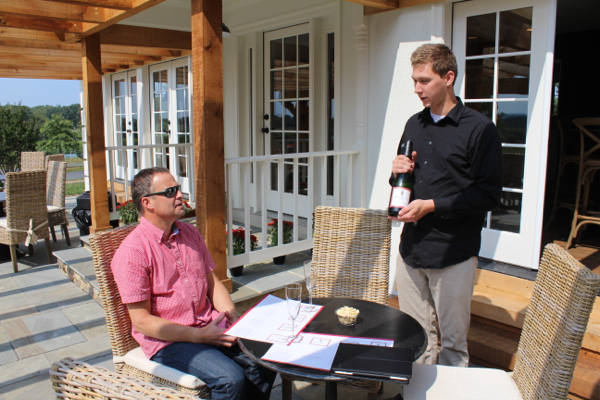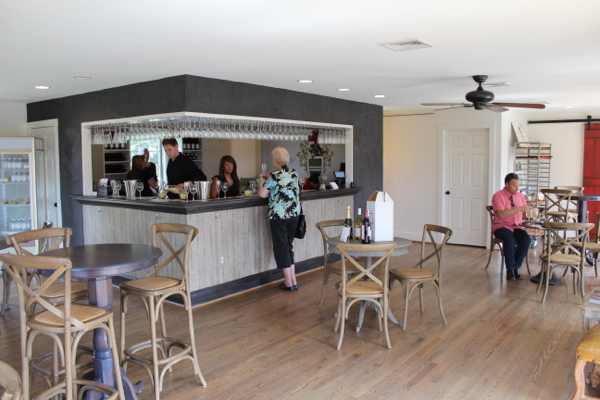 #160: Leaves of Grass Vineyards: Owner Michael Mazo named this winery after the Walt Whitman piece, Leave of Grass. The open design of the tasting room offers an airy feel to visitors; in fact, Whitman probably would feel right at home here! Contemporary furnishing adds a touch of hipster elegance to the back-to-nature ambiance. Our tasting came with a platter of cheeses and meats to complement the wines which included a pinot gris, a chardonnay, a cabernet sauvignon and a cabernet franc. The bottles sported designs that seemed like word/icon clouds, and the words and symbols were meant to conjure associations with wine such as love, adventure, and magic. The labels were even featured at a business/marketing expo in Shanghai! Karem Baki serves as consulting winemaker. Grapes are currently outsourced from local vineyards. Our favorite here was the Cabernet Franc 2010 with its earthy elements and palate of blackberries, dark raspberries, and spice.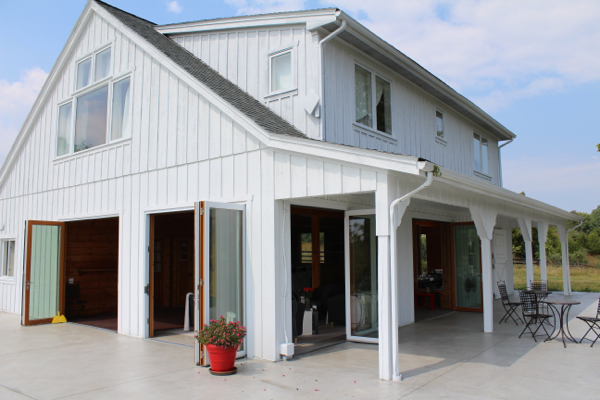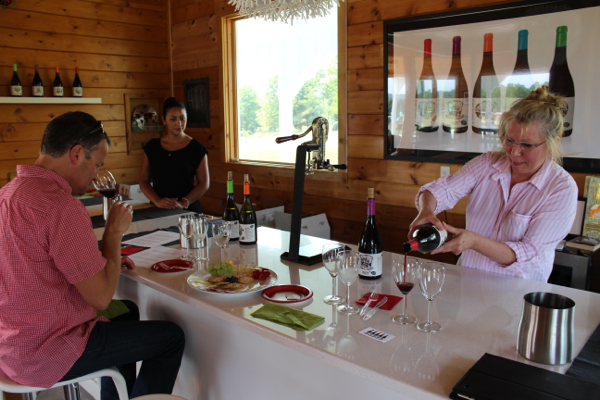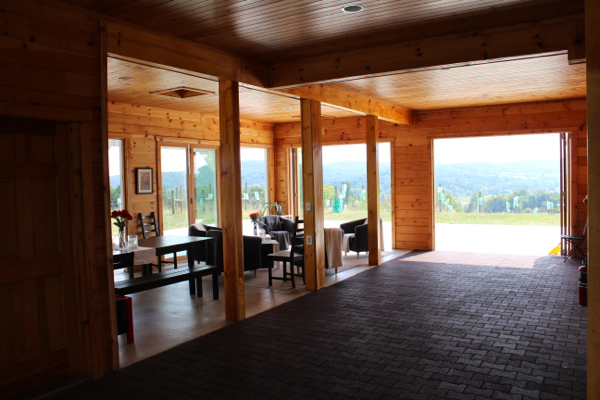 Will we make it to #200? New wineries are opening all of the time in Virginia, so we will take things one winery at a time. Until then, visit these newbies and tell them that Virginia Wine Time sent you.