Warren's parents came in town last weekend to enjoy the Thanksgiving weekend with us. We had a great Thanksgiving day with some wonderful wines. On Black Friday we decided to do some shopping like half of the United States. We visited Gray Ghost Vineyards and Gadino Cellars.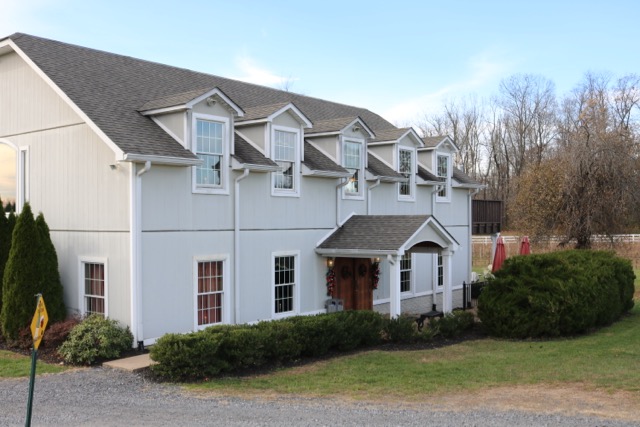 Our first stop was Gray Ghost Vineyards. As long time readers know, Gray Ghost is one of our absolute favorites. We always get a warm greeting when we enter the tasting room. Every year Warren's mother brings Al Kellert a pecan pie and this year was no different. Al was very happy to see that pie in her hands.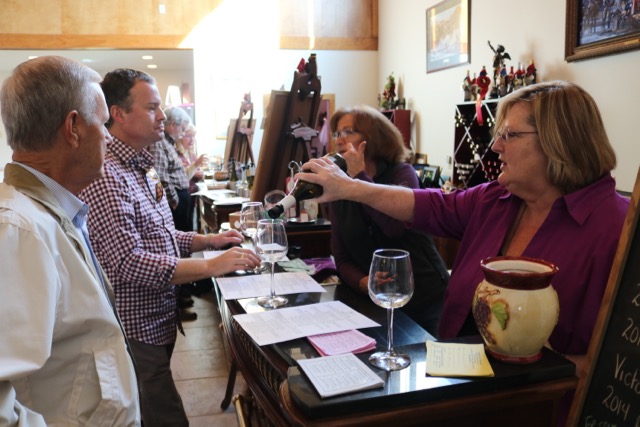 After catching up with Amy and Al and Cheryl, we did a tasting of the current line up of wines. We love all the wines at Gray Ghost but of course there are always stand out wines. In my opinion the 2014 Chardonnay is one of the best. It presents tropical flavors with creamy notes and subtle oak notes. My favorite red is the 2013 Ranger Reserve. This is a true Bordeaux blend. I noted lots of dark fruit and coffee notes. The tannins were smooth and nimble. I thought of big red meats and some hard cheeses. I wanted a small chunk of dark chocolate to enjoy with this one. The Petit Verdot was not on the regular tasting but it was another stellar wine.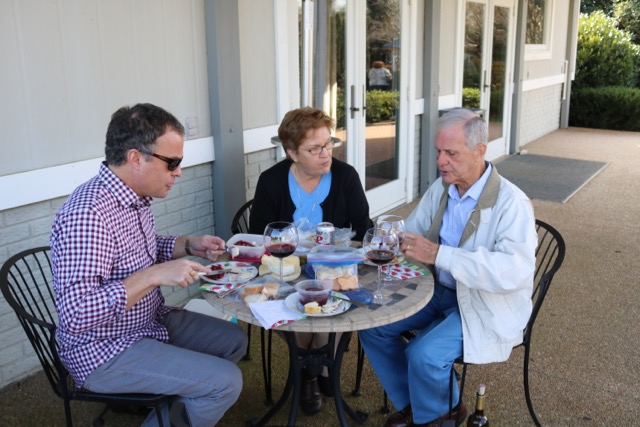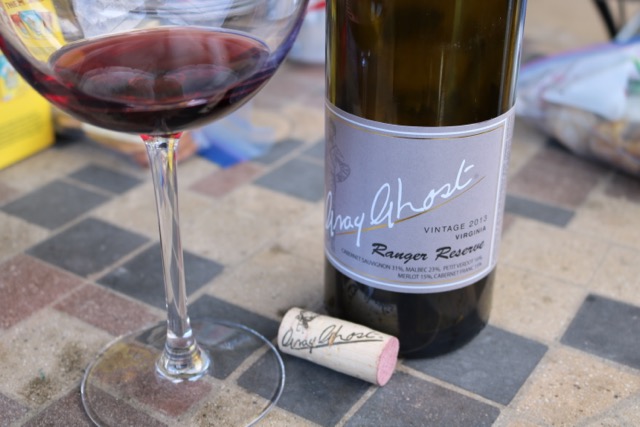 After our tasting we enjoyed some lunch nibbles with a bottle of the Ranger Reserve which we thoroughly enjoyed and paired well with our lunch items. Before leaving we purchased our favorites and picked up a case for Warren's parents. We said our goodbyes knowing we'd be returning in one week for the Holiday Open House on December 5th and 6th.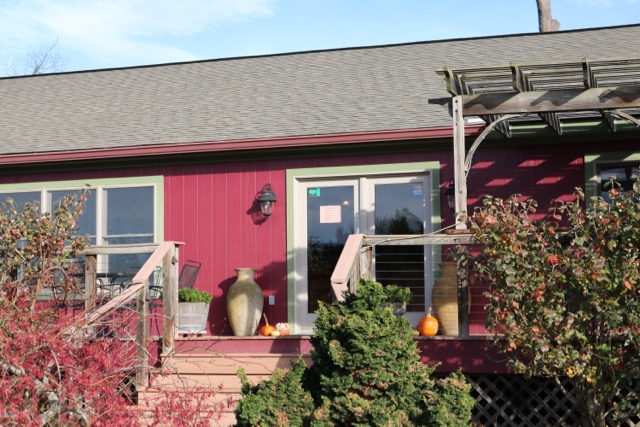 Our second stop was Gadino Cellars. We hadn't been there in a very long time. We began our tasting and then Stephanie entered the tasting room. We always enjoy talking wine with Stephanie. She told us how the 2015 harvest was and what upcoming wines we might want to check out. Gadino is another winery where we enjoy all the wines on the tasting menu. Of course we have our favorites as well. We all really enjoyed the 2014 Pinot Grigio. Light and crisp and reminded us of warm Spring afternoons. We were all also big fans of the 2012 Cabernet Franc Riserva. We noted lots of cherry, spice, and pepper. A classic cab franc from Virginia. After our tasting we each enjoyed a glass of the cab franc on the deck while taking in the last moments of the sunny Friday afternoon.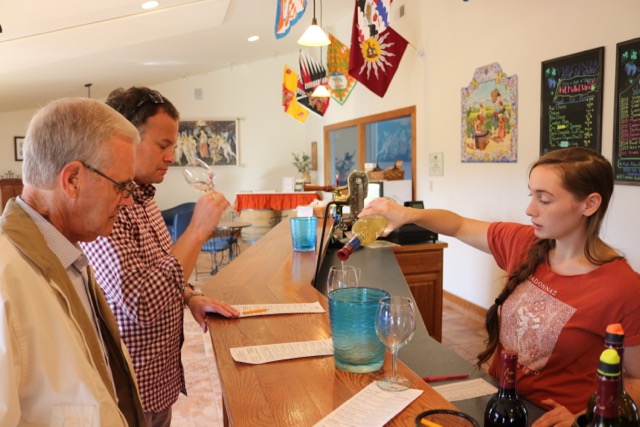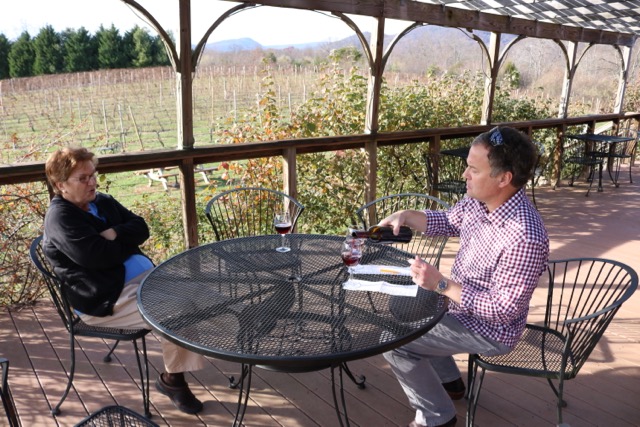 What a great way to spend our Black Friday! If you haven't been to Gray Ghost Vineyards or Gadino Cellars in awhile, plan a trip soon. And when you visit, tell them Virginia Wine Time sent you!