We recently attended the futures tasting at Gray Ghost Vineyards. This used to be called a barrel tasting but because of some changes at the state level, most wineries have changed the name of their barrel tastings. We have always enjoyed the barrel tastings at Gray Ghost so a name change didn't bother us at all. We were still able to taste the wines that will be released in the future.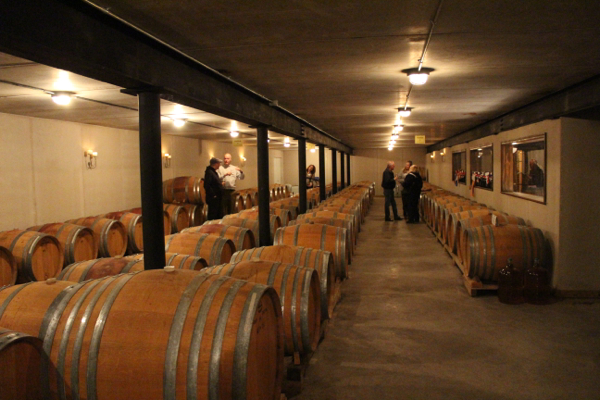 At this tasting we were able to taste the 2012 Chardonnay right out of the barrel. Of course it's not quite ready yet but we noted pineapple and granny smith apple. This will be a nice vintage when it's released.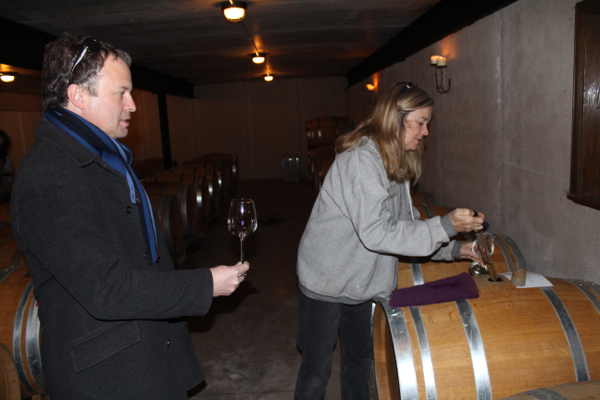 The first of the reds we tasted was the 2012 Petit Verdot. Yes, Al is finally doing a stand alone petit verdot. The 2012 presented berry notes, spice, and tart cranberry. This one will spend more time in the barrel before it is bottled. Look for it in another year or so.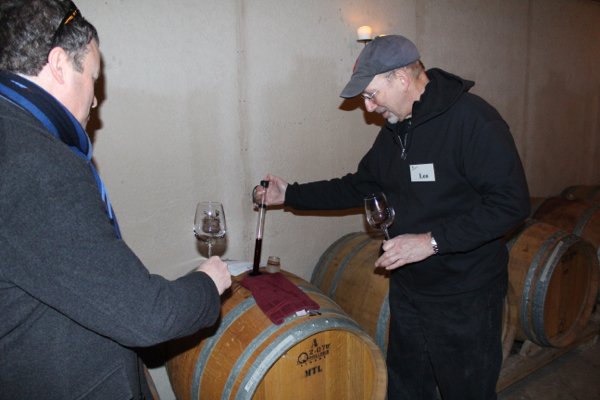 The next red we tasted was the 2011 Petit Verdot. This one will be released probably sometime in the fall. Of course I thought it was ready now and wanted Al to just put a barrel of it on the back of my car. We noted plum, spice, blackberry, and tobacco on the finish.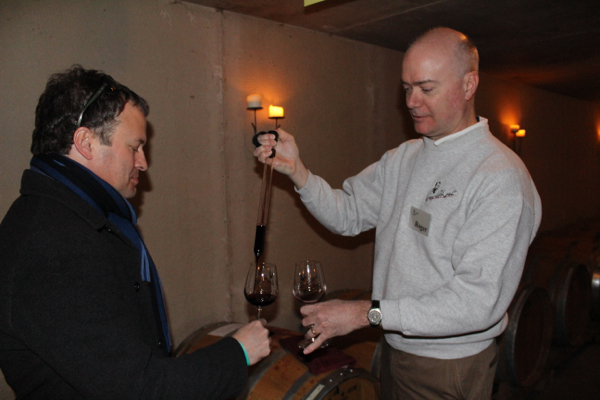 We then tasted the 2011 and the 2012 Cabernet Sauvignons. The 2011 was a lighter wine with cherry notes and a smooth ending while the 2012 presented big cherry notes with a few earthy elements. The 2012 will spend more time in the barrel before it is released. Both will be nice wines in the future. Al informed us there would not be a Reserve Cabernet Sauvignon for 2011.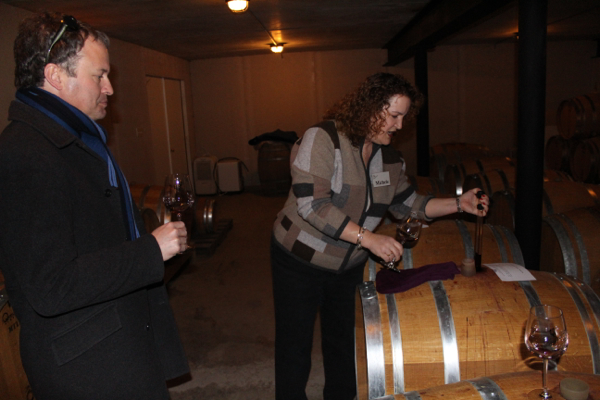 After tasting the individual wines we were given the chance to blend the 2012 Cabernet Sauvignon with the 2012 Petit Verdot. The PV only made up 15% of the blend but came through pretty strong in the mix. We also got to blend the 2011s and the combined wine was earthy, smooth, with some red fruit notes.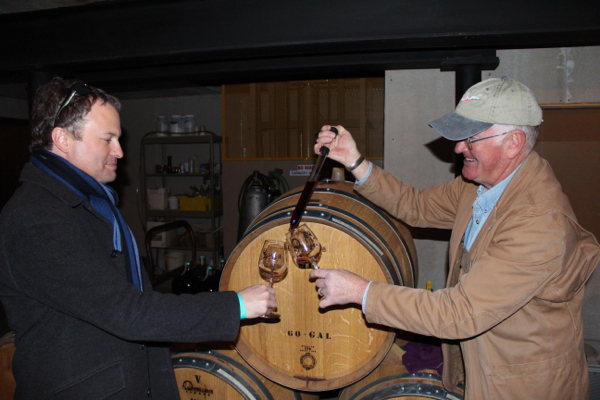 Once our blending and tasting was complete we placed our orders for our favorite wines to pick up in the "future" once they are bottled and released. I ordered a case of the 2011 Petit Verdot and Warren ordered a case of the 2012 Chardonnay. We know we'll be enjoying them well into the future. If you missed the futures event at Gray Ghost, plan to attend one of the many events they have on their calendar. And when you do, tell them Virginia Wine Time sent you!