Our Friday sips begin with the 2009 Chardonnay from Pollak Vineyards. We noted pear and apple on the nose. In the mouth we got similar fruit with a oak presence with a hint of vanilla. We had this with a creamy St. Andres cheese and baguette.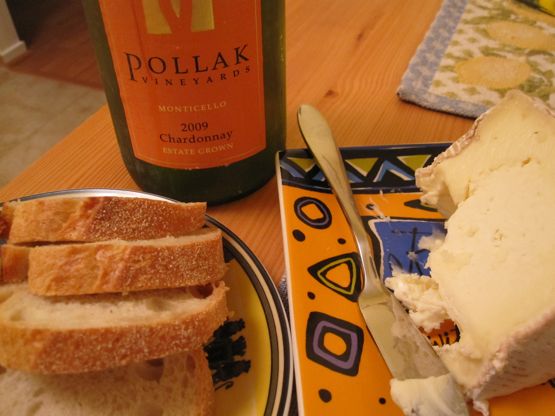 For dinner we had the 2008 Petit Verdot from Doukenie Winery. We had this with thick steaks, roasted potatoes, and roasted squash. On the nose we picked up violets and dark fruit. On the tongue we noted plum, cherry, violet, and herbs. After some initial green pepper upon the first pour, it gave way to some beautiful fruit that I am enjoying from the 2008 Virginia reds. We do think this one benefits from some air before serving.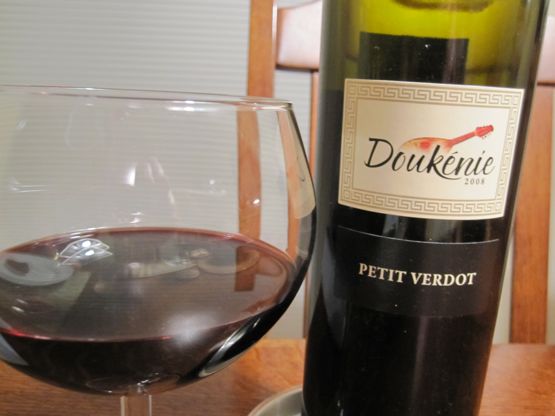 I have been enjoying petit verdots lately and I was a bit surprised by how much I enjoyed this one. At first I didn't think this one would stand up to a big steak but it held up quite well. However, this brings up a question for me. Am I enjoying petit verdots or am I enjoying 2008 reds. I find the reds from 2008 to be more accessible with nice fruit and less tannins and oak. However, the 2007 reds seem to be much bigger and in need of more time on the rack. Most of the petit verdots I've tried and liked of late are from 2008. Clearly I'm in need of more research.