After we visited Breaux Vineyards last Sunday, we headed to Sunset Hills to taste the wines. This was the first time Warren's parents have visited Sunset Hills. We were lucky to be visiting them on their two year anniversary weekend.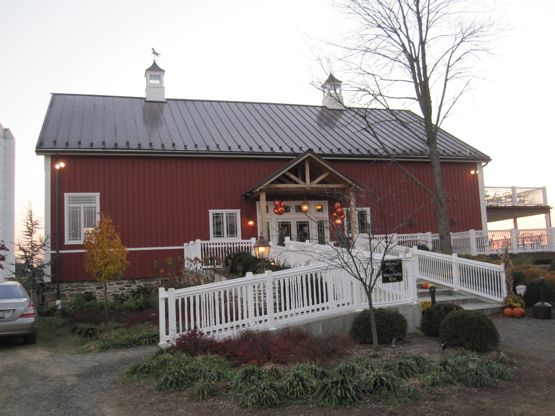 Sunset Hills currently only has two whites available for tasting. We were disappointed to find out so many of their wines were sold out. We were hoping to try the viognier but that just wasn't to be. However, we did taste two chardonnays. Here are my impressions:
2009 Chardonnay-peach, fruity, round mouth feel, my kind of chard, easy to drink, patio sipper, this one gets my gold star.
2009 Reserve Chardonnay-oak, butter nose, Warren's kind of chardonnay, more complex, Warren's gold star.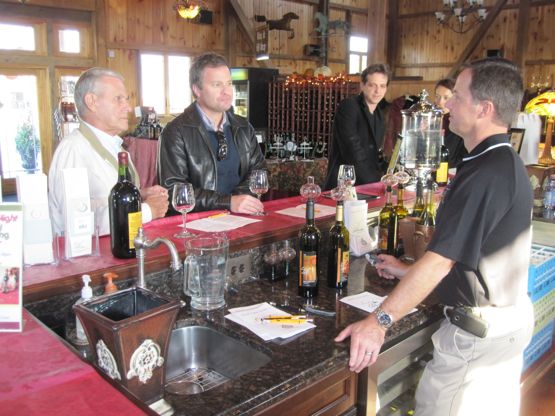 After the two chardonnays, we moved on to the reds. There were four to taste. Here are my notes:
2008 Cabernet Franc-raspberry nose, pepper, paired with pepperoni and cheese, more of a pizza wine, this one got my gold star for the reds.
2008 Cabernet Franc Reserve-earthy nose, dark fruit, higher percentage of cab franc, 84%, more herbal notes, mocha, Warren's gold star.
2008 Cabernet Sauvignon-herb on the nose, cherry, plum, cedar, black pepper, 9% cab franc, a little young, can lay down a few years.
2008 Petit Verdot – 25% cab sauv, chocolate nose, medium bodied (the tasting notes say this is a monster red), blueberry, cherry, earthy qualities.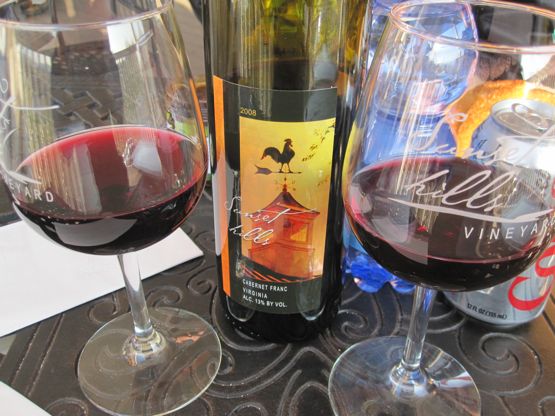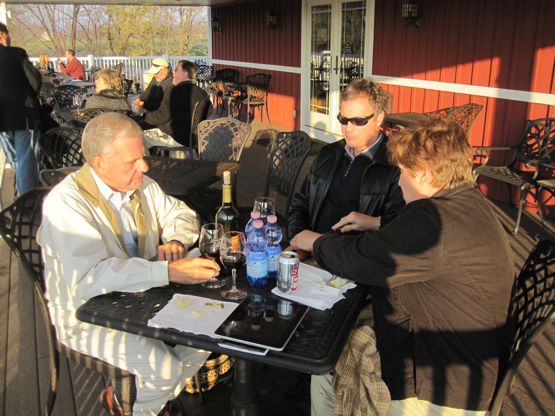 After our tasting we selected the 2008 Cabernet Franc to have with some lunch items. We chose several items from the Lite Fare menu to have for lunch with the cab franc. Before leaving we saw this wonderful sunset. It certainly explains the name of the winery. How lucky we were to see it! Next time you find yourself visiting Sunset Hills, tell them Virginia Wine Time sent you!