On our way home from Charlottesville over the Memorial Day weekend we decided to stop at Early Mountain Vineyards. We hadn't been there in awhile so we wanted to see what was new.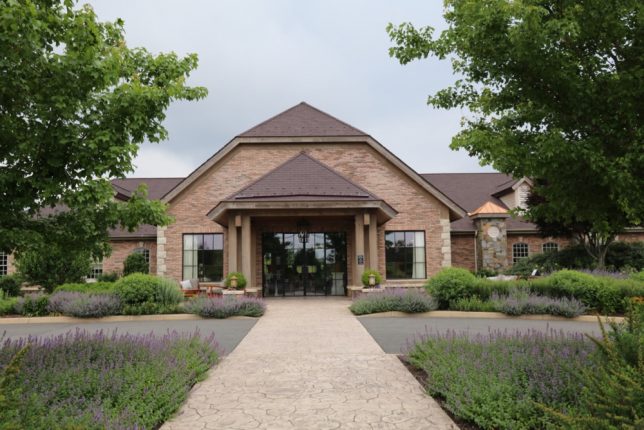 Our tasting associate Julie, guided us through a tasting of all the Early Mountain wines. Of the whites we really enjoyed the 2016 Pinot Gris. We noted peach, wet stone, and mineral. Warren described it as clean and delicate. I agreed!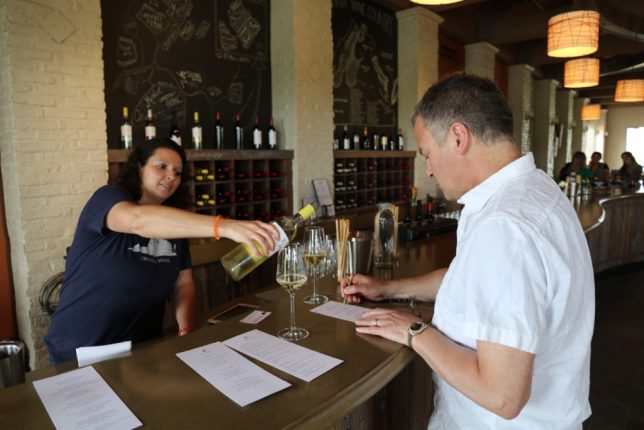 We were split on the reds. I really enjoyed the 2015 Foothills. I noted smoke, cherry, blackberry, and pepper. It made me think of beef! Warren favored the 2014 Novum. He noted seed berries, a hint of leather and smooth finish. I enjoyed it as well but preferred the Foothills. Our tasting associate Julie said of the Novum, "Wine is my favorite color."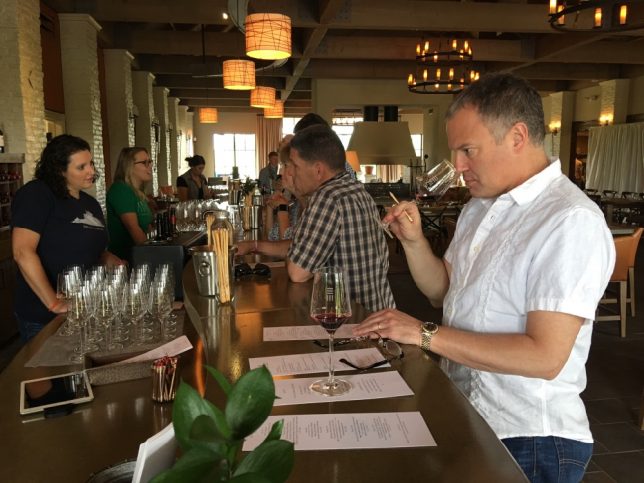 Julie was such a good tasting associate that I decided to join the wine club! We each enjoyed a flight of wines and some nibbles before making our purchases. We left with a case of wine but not before saying our goodbyes and recommending she check out our blog.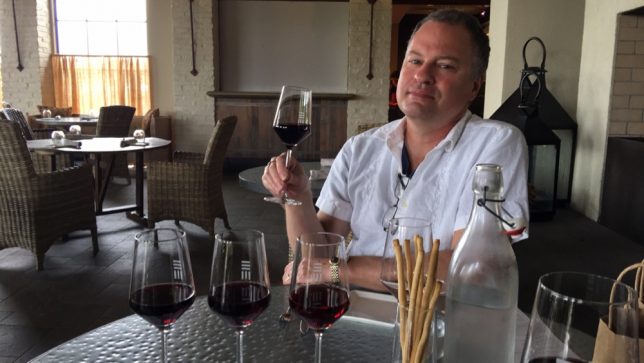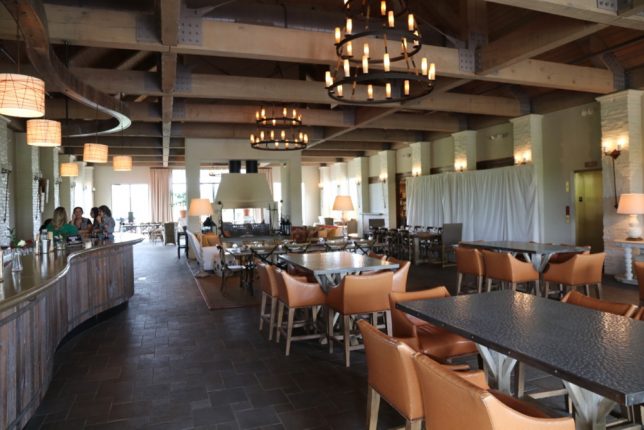 If you haven't been to Early Mountain Vineyards lately, it's time to return. If Julie is your tasting associate, tell her we said hello! And tell her that Virginia Wine Time sent you!