After our lasagna lunch at Naked Mountain we decided to stop at Depaplane Cellars to pick up our club wines and enjoy a tasting with our friends Jill and Michael.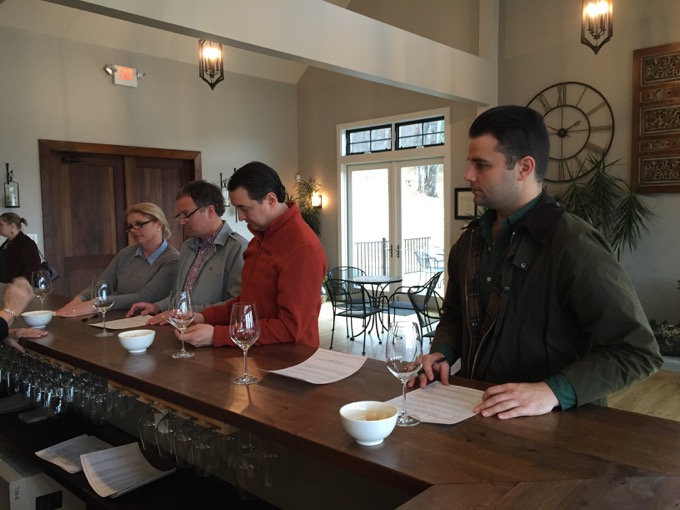 Our favorites from the tasting were the 2013 Barrel Fermented Chardonnay and the 2012 Williams Gap. The 2013 Barrel Fermented Chardonnay presented apple and pear notes and a lightly creamy ending. The 2012 Williams Gap is a Bordeaux style blend of 4 of the 5 Bordeaux grapes. The only one missing is Malbec. We noted tobacco, earthy notes with blackberry and raspberry. It had a toasty oak finish with pepper hints.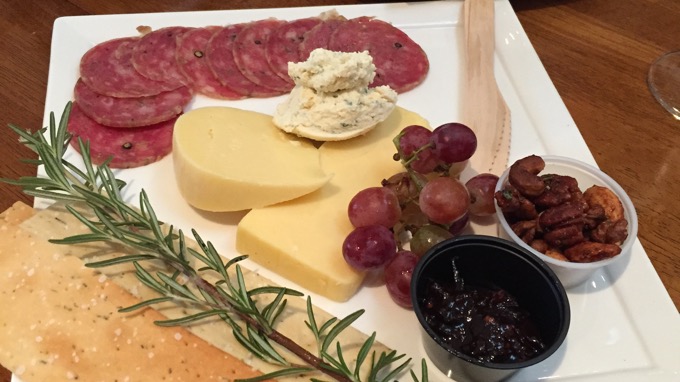 After our tasting we decided to enjoy the 2013 Barrel Fermented Chardonnay and the 2013 Melange Rouge with some nibbles. Before leaving we picked up our wine club wines and a few other bottles. We always enjoy our time at Delaplane Cellars. If you haven't been lately, plan a trip soon. And tell them Virginia Wine Time sent you!