In recent weeks we've visited two new wineries and re-visited another one. We're always open to visiting new wineries and revisiting others to experience improvements. If I counted correctly the two new wineries are number 139 and 140. About 60 more to go!
Cobbler Mountain Cellars opened in June. Jeff and Laura McCarthy Louden have three acres of vines planted. They have cabernet sauvignon, chardonnay, and cabernet franc in the vineyards. They make about 600 cases a year. On the day we visited they had seven wines to taste. One of these was a unique hard apple cider produced from apples grown on the property. Of the wines we tasted I thought the 2009 Cabernet Sauvignon showed promise. I noted dark cherry flavors, soft tannins, and a smooth ending. I even bought a bottle to enjoy later. Cobbler Mountain Cellars will be participating in the Virginia Wine Showcase on February 18 and 19 at the Crystal Gateway Marriott in Arlington. Plan to visit them at the showcase and taste their wines. I'll be looking for them there because Jeff told me he'll be releasing his Petit Verdot. I look forward to tasting it!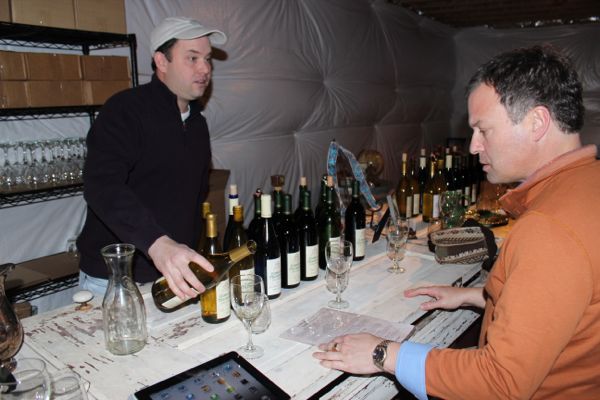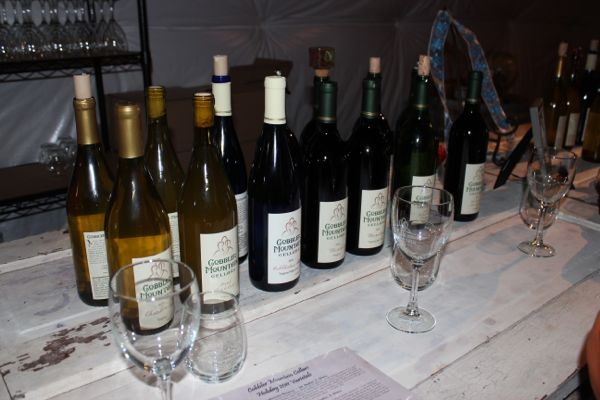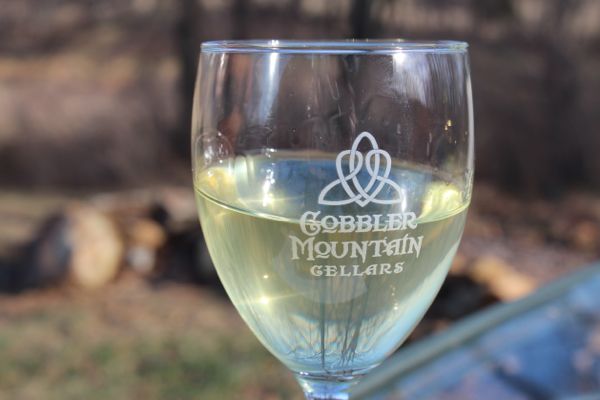 Little Washington Winery is located in Washington Virginia and is owned and operated by Donna and Carl Henrickson. They have 25 acres of land with a beautiful view of the mountains. Currently there are two acres of Viognier planted with plans to plant an additional four acres of Bordeaux varietals will be planted this year. Currently they have three wines on the tasting menu. The first wine we tasted was the Mesmerized which is Viognier with 8% vidal. The Solstice which is a blend of Sauvignon Blanc, Vidal Blanc, Chardonnay, and Viognier was our second wine. This one has 1.5 residual sugar. This one became our favorite. We noted lemon and apricot and enjoyed the crisp edge. The final wine was the George which is a 50/50 blend of Cabernet Sauvignon and Merlot. Donna and Carl are interested in producing small lot wines. They are also conducting "Dirt Road Wines" from all over Virginia and the world. These are small lot wines that tasters wouldn't normally be introduced to. Winemaker and sommelier Andrew Stover helps select the Dirt Road Wine selections. Little Washington Winery's winemaker is Simone who you might know from Potomac Point. We think Little Washington Winery has a unique idea with the Dirt Road Wines. We look forward to returning and checking out the latest wines on the menu.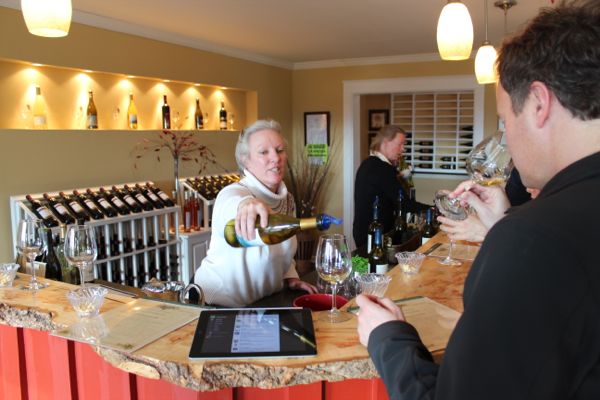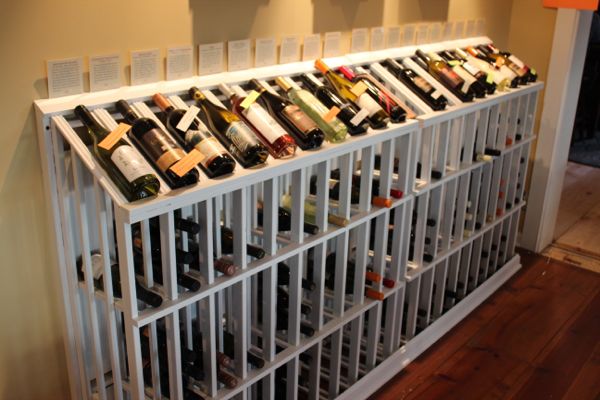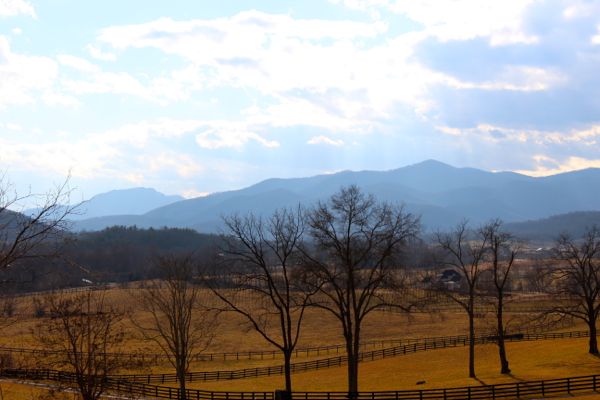 Imagine our surprise when we recently walked into Narmada Winery for a tasting and saw Lori Corcoran behind the tasting bar. We hadn't been to Narmada for quite awhile and it was time to see what had changed. Lori is now the tasting room consultant. We were lucky to have her conduct our tasting. Most of the wines on the list were new to us. Of the wines we tasted there were some that stood out for their improvement since our last visit. Of the white wines I enjoyed the 2009 Chardonnay and Warren enjoyed the 2010 Viognier. The 2009 Melange is a blend of 40% Cabernet Franc, 40% Merlot, 10% Tannat, and 10% Cabernet Sauvignon. We noted the fruit up front and a smooth, earthy finish. We consider this one a light bodied wine. A new wine to us was the 2009 Yash-Vir. It's a blend of 40% Merlot, 30% Petit Verdot, 20% Cabernet Franc, and 10% Cabernet Sauvignon. This Bordeaux style wine presented earthy, herbal notes with a lighter finish. I think the petit verdot brings complexity to this wine.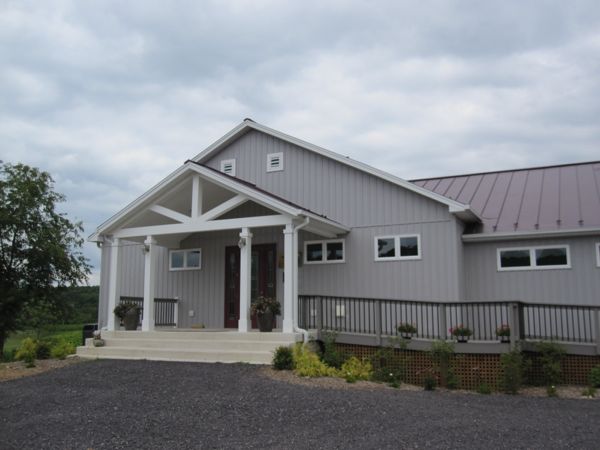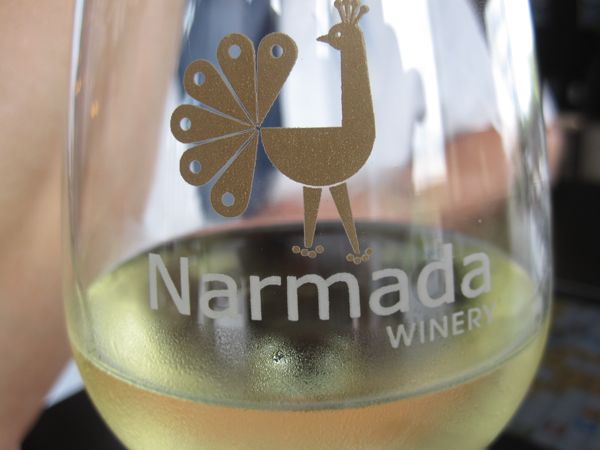 If you haven't been to Cobbler Mountain Cellars or Little Washington Winery yet, give them a try. We're sure you'll find something you enjoy. And if you haven't been to Narmada recently, return for another try. Maybe you'll see Lori! And if you visit any of these wineries, be sure to tell them Virginia Wine Time sent you!