I was a member of the Casanel Vineyards and Winery wine club for a year and then a few more months went by and I was out. You need to buy a case within the year to be in the club. Well I had forgotten. So we went back to Casanel to get back in the club.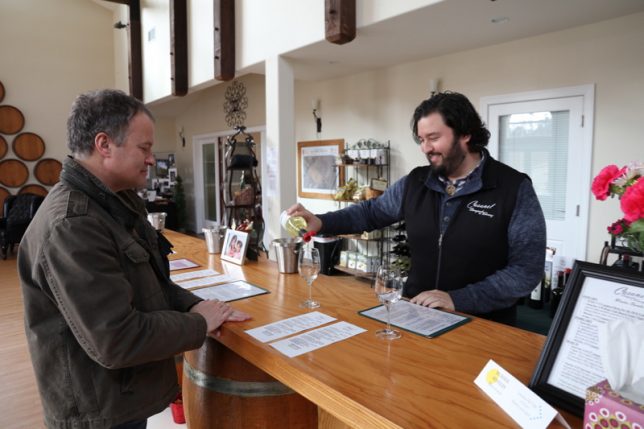 We began at the tasting bar. Our very knowledgable tasting associate Erik, guided us through our tasting. Between the two Pinot Gris' they have, we both preferred the Ellianna. We noted a full palate with notes of pear, apricot and some lime zest. It was lean and ended with some mineral notes. It's perfect for a late spring day or summer time. But we'll enjoy it year round.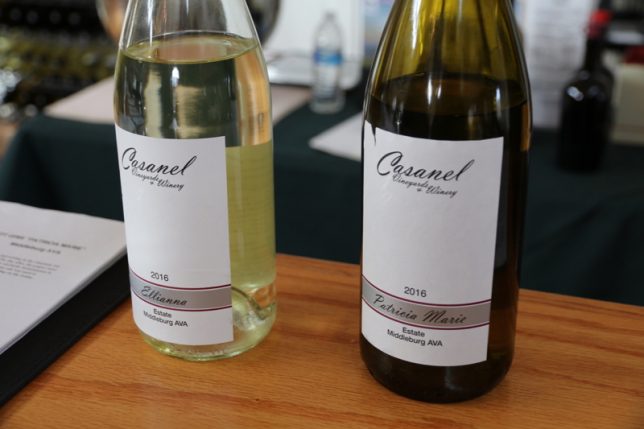 We really enjoyed the 2016 Chardonnay. It's a blend of stainless and oak aging. We noted pineapple, pear and lemon with a lingering finish and a kiss of oak at the end. As I tasted this one, I knew I'd be adding several bottles to my case.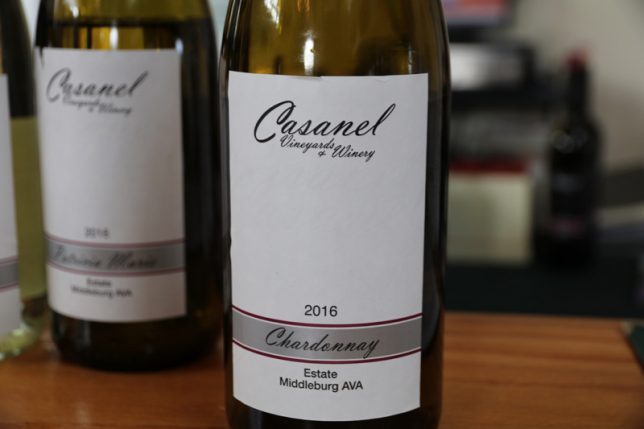 Onto the reds. We tasted the 2015 K2 Red Blend, the 2013 Bergerac Red, the 2015 Cabernet Sauvignon and the 2015 Petit Verdot. While all the reds were wonderful, my favorite was the 2015 Petit Verdot. I noted plum, blackberry, cedar and a whiff of violet. I could see this one as both a sipper and pairing well with beef. We were also treated to a taste of the 2014 Carménère. Warren wrote down fleshy red fruit, plum, black pepper and thought it would pair well with a flank steak.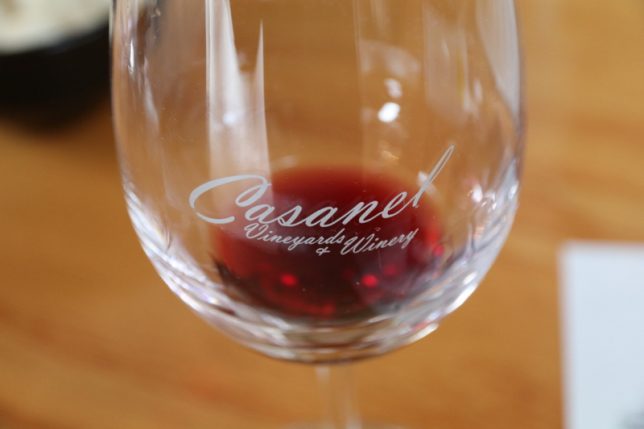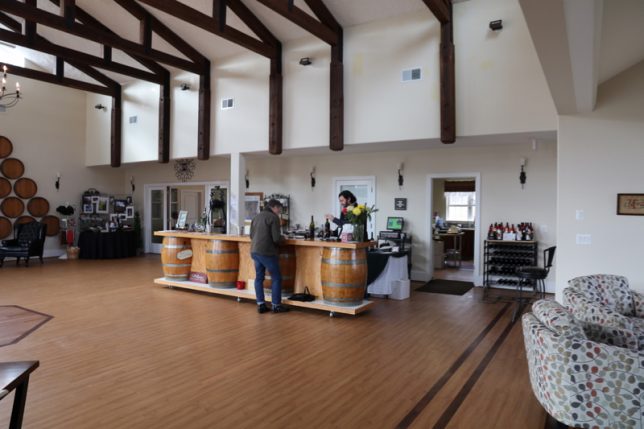 After our tasting we shared a bottle of the 2016 Chardonnay with cheese and a baguette. While enjoying out wine and snacks, Nelson joined us and told us his life story and shared his words of wisdom. It was great talking with him and hearing his stories.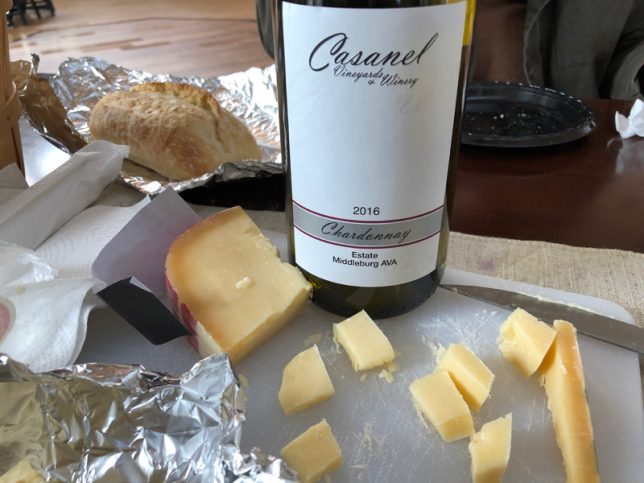 Before leaving we made our decisions for the case. We liked the wines so much we'll probably be back sooner than later to get another case! I'm back in the club now! Be sure to visit Casanel soon and when you do, tell them Virginia Wine Time sent you!