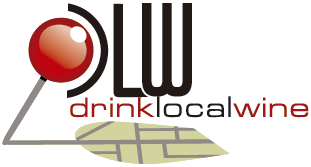 Drink Local Wine, established in 2008 by Jeff Siegel of The Wine Curmudgeon and Washington Post wine columnist Dave McIntyre, held its fifth annual drink local conference in Maryland on April 13. In previous years the conference was held in Texas, Virginia, Missouri and Colorado. We attended the event and concluded that it was a wonderful way to showcase the great strides made by Maryland's winemakers. The next two posts will capture the highlights of the conference that culminated in a twitter tasting held at Camden Yards.
Our participation in the conference actually began with a media tour of Maryland wineries on Friday, April 12. We boarded a bus with other bloggers, columnists, and writers from the Tremont Suites Hotel in Baltimore. Our first destination was Sugarloaf Mountain Vineyard located in Dickerson, Maryland. Winemaker Benoit Pineau was on hand to conduct a tasting of Sugarloaf's wines; however, Elk Run Vineyards' representatives were also on hand to likewise showcase their best wines. A buffet of cheeses, olives, breads and deli meats were offered for enjoyment. Favorites included the 2011 Comus, a lush Bordeaux blend created in a difficult year. Yes, Maryland got the same copious amounts of rain in 2011 that plagued Virginia that summer. My ultimate favorite, though, was the 2010 EVOE!, so named after the excited cries of ancient Bacchanalians to honor the god, Bacchus. In a contrast of seasons, the 2010 EVOE! was more dark-hued and complex. Like Comus, it is a Bordeaux-style blend. From Elk Run, I enjoyed the Alsatian-styled 2011 Gewurztraminer. Tours were offered, and an added treat was the ability to vote for an upcoming release. Benoit Pineau asked us all to sample four red wine samples and then to vote on a favorite, and these included a Cabernet Franc, a Merlot, a Cabernet Franc (75%) and Merlot (25%) blend and then a Merlot (75%) and Cabernet Franc (25%) blend. These were all from the 2012 vintage. My vote? The Cabernet Franc/Merlot blend. Benoit will be the ultimate judge on which will be finally bottled, but I will definitely follow up to see if I picked the winner!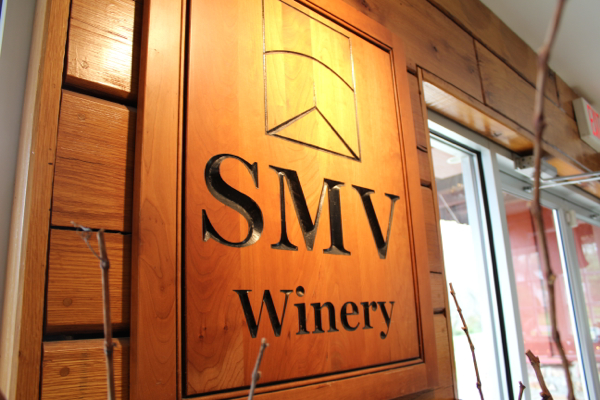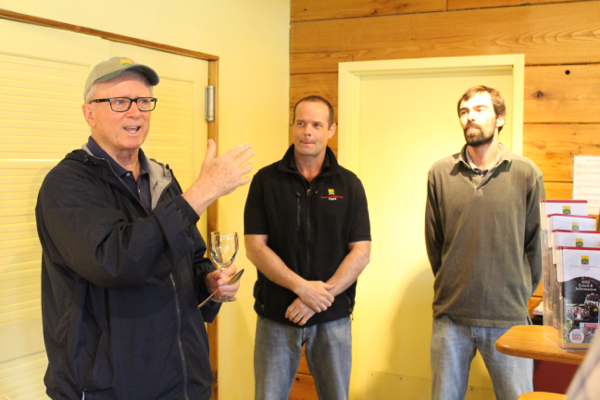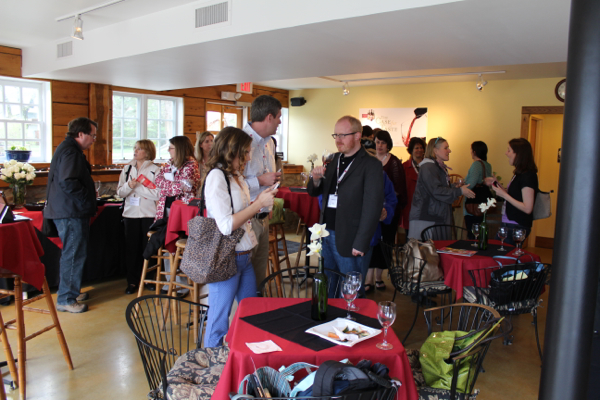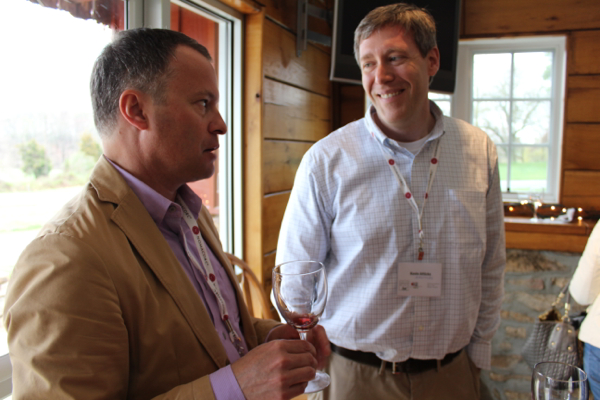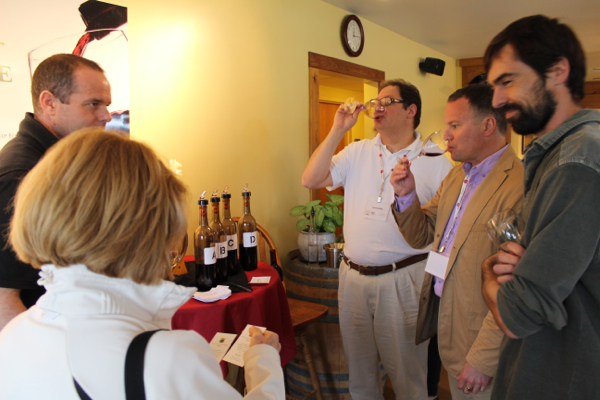 By lunchtime, it was time for the press junket to leave Sugarloaf Mountain Vineyards; our next destination was Black Ankle Vineyards in Mt. Airy. Did I mention lunch? It was here that we were treated to a lunch prepared by Woodberry Kitchen of Baltimore, a restaurant devoted to eating and drinking local. We were greeted by a glass of an outstanding 2012 Gruner Veltliner (yes, Gruner in Maryland) that complemented seasonal tartines. Lunch began with a warm greeting from owners Ed Boyce and Sarah O'Herron. They gave a brief synopsis of their story and the decision to make wine in Maryland. The couple opted to purchase farm property with the rockiest, least fertile soil possible; not good for corn or tomatoes, but great for a vineyard. Anyway, we tasted the excellent results of their decision. With grilled Chesapeake oysters we sipped the floral 2011 Bedlam, a blend of Chardonnay, Albarino, Muscat, Viognier and Gruner Veltliner. Wheat berry salad with radishes, pea shoots and pecans was paired with a berry-driven 2010 Rolling Hills, a red blend that included all of the Bordeaux grapes. The main event, though, was a platter of whole Maryland Suffolk grilled lamb, lamb sausage, scallions, and potatoes. The lamb was indeed fresh and local; Woodberry Kitchen's George the Butcher butchered the lamb, and it was absolutely divine. Equally divine was the 2010 Leaf Stone Syrah with its elements of tobacco, dark plum, and blackberries. (This was my favorite pour of the day.) A dessert course rounded out our dining experience, and we were served Beiler's Heritage Acres cornflour cake made from locally produced flour. This was partnered with a port-style Terra Dulce II.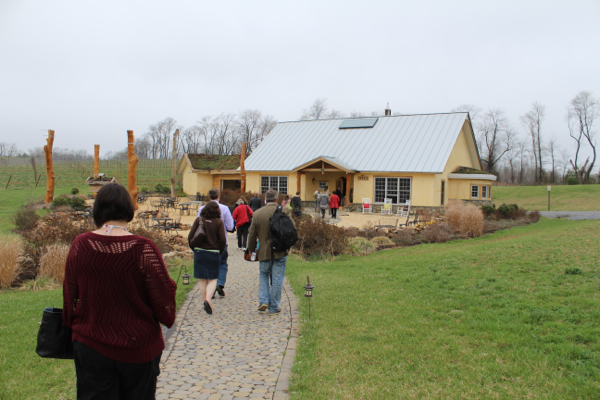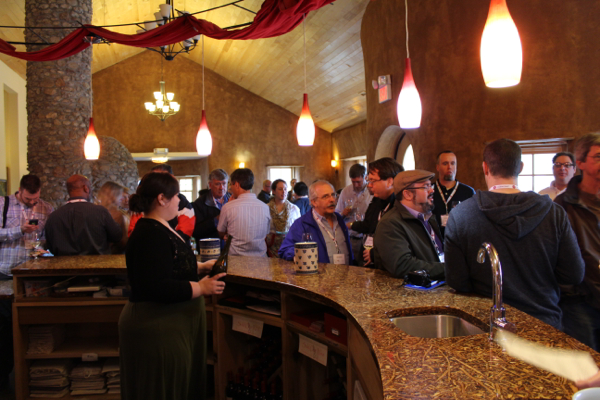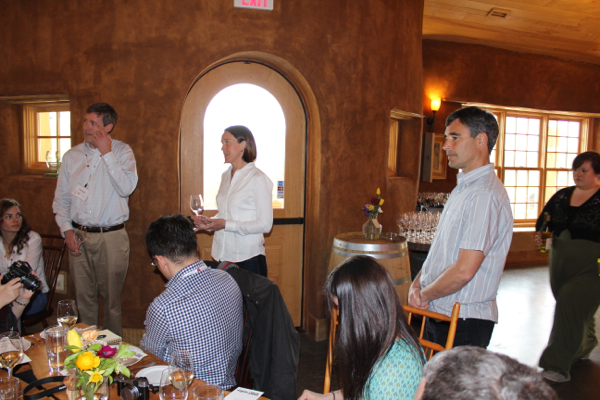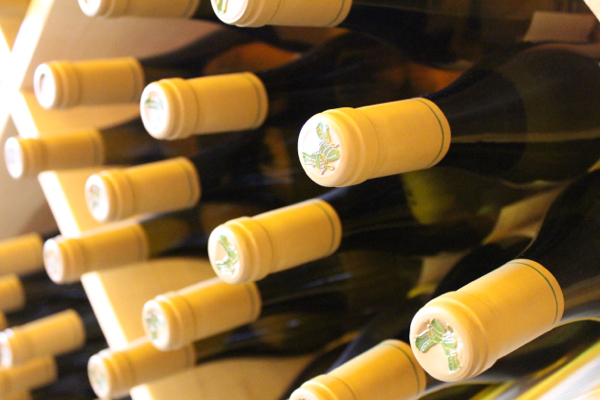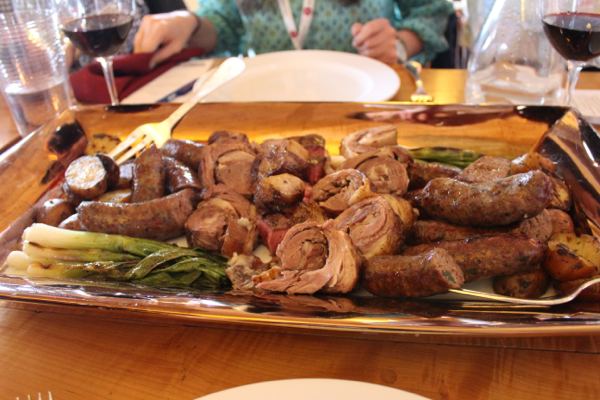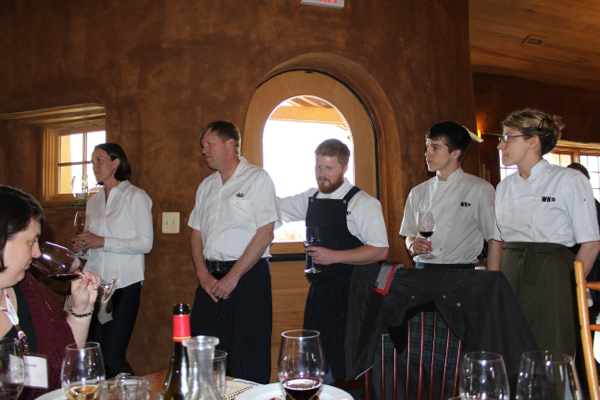 With our appetites satisfied, we departed for the last leg of our tour that concluded with a visit and tasting to Boordy Vineyards located in Hydes, Maryland. Vineyards here are nestled in the Piedmont Plateau and the Blue Ridge Province. Robert Deford greeted us and provided a brief history of the winery. Boordy Vineyards is the oldest commercial winery in Maryland, and Philip and Jocelyn Wagner established the winery in 1930 to protest Prohibition. Deford bought the property in 1980; however, he replanted the vineyard in 2005 to maximize its potential to produce world-class wines. We tasted the results in the tasting room. The buzz-worthy wines were the rich 2010 Cabernet Franc Reserve and the 2010 Landmark Reserve, an award winning blended red wine. Also on hand to pour their wines was Cygnus Wine Cellars and Fiore Winery. Fiore Winery offered two grappas, and these were an interesting twist to the traditional line up of white, red and dessert wines.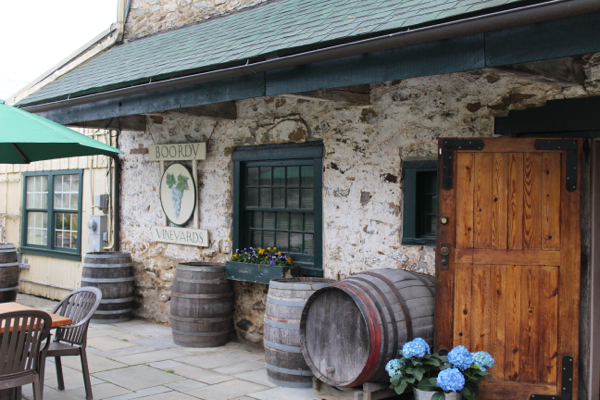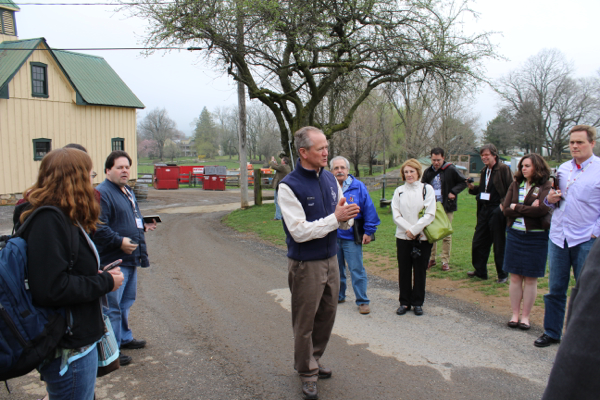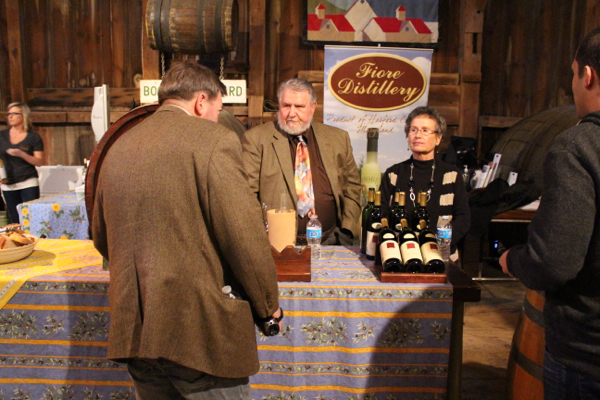 The day ended with a dinner at the Waterfront Kitchen in Fells Point, an event hosted by the Maryland Department of Agriculture and the Maryland Wineries Association. Yes, more food and wine. However, I will provide details about this experience in the next post. Before I sign out, though, I must thank Nomacorc for sponsoring the very comfy bus that took us hither and yon. I'll write more about Nomacorc in a future post.
Start your own tours of Maryland wineries soon. The wineries mentioned in this post are great places to begin. Just mention that Virginia Wine Time sent you!