Last night we had some friends over to help celebrate Warren's birthday. I'm not a cook so Warren created a wonderful meal. Of course we had to serve Virginia wines with the meal.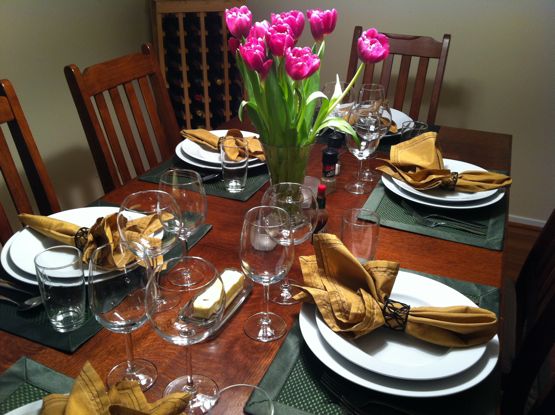 We began the evening with white cheeses, baked shrimp wontons, and fruit. We paired these items with the 2008 Durant White from Pollak Vineyards. We enjoyed the crisp, fruity, mineral nature of this wine. It went perfectly with our food choices.
Warren then served a garden salad with a lemon vinaigrette. We paired the salad with the 2008 Sarah's Chapeau from Aspen Dale Winery. This is a blend of vidal blanc and sauvignon blanc. The fruity, off-dry nature of this wine paired well with the salad.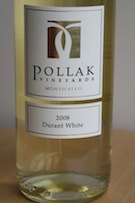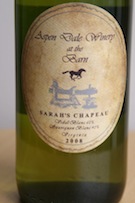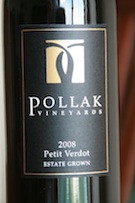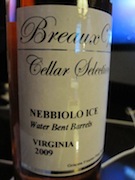 For the main course Warren prepared a hearty beef stew with carrots, mushrooms, potatoes, and fresh thyme. We selected the 2008 Petit Verdot from Pollak Vineyards. We noted blackberry and plum notes and an earthiness. We poured the last two bottles I had on my rack. Unfortunately the Petit Verdot is sold out and I won't be able to get any more. I'm looking forward to the next vintage!
We finished the evening with a very moist, chocolate birthday cake. I selected the 2009 Nebbiolo Ice Water Bent Barrels from the Cellar Selection from Breaux Vineyards. The delicious sweet strawberry notes complimented the chocolate cake. Everyone mentioned how much they enjoyed this one.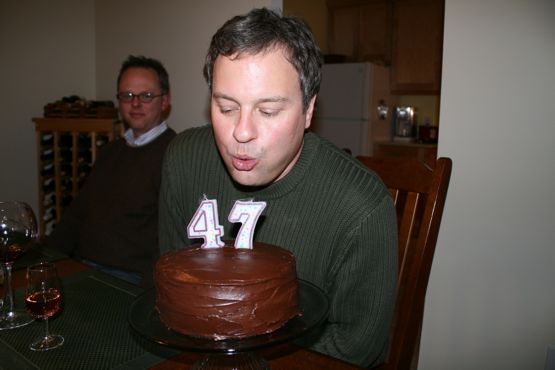 At the end of the evening we all decided that the 2008 Petit Verdot from Pollak Vineyards should get the gold star.
Warren and I continued his birthday celebration today by visiting Gray Ghost VIneyards, one of our favorite wineries. We are very familiar with their wines but always enjoy a tasting. We also enjoy chatting with Al, Cheryl and Amy about all things wine.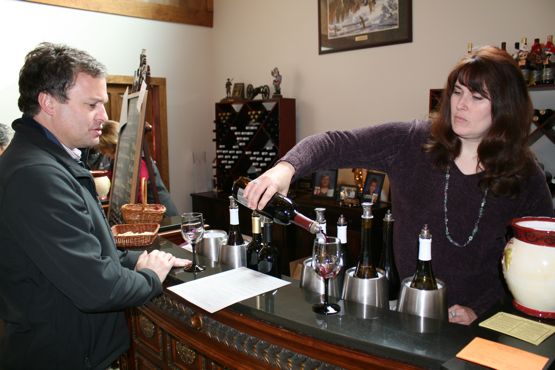 After our tasting we enjoyed some lunch nibbles with a bottle of the 2007 Reserve Cabernet Sauvignon. What a wonderful bottle of wine. We noted dark fruit, tobacco, ash, and a lingering finish. We can always count on a great time at Gray Ghost.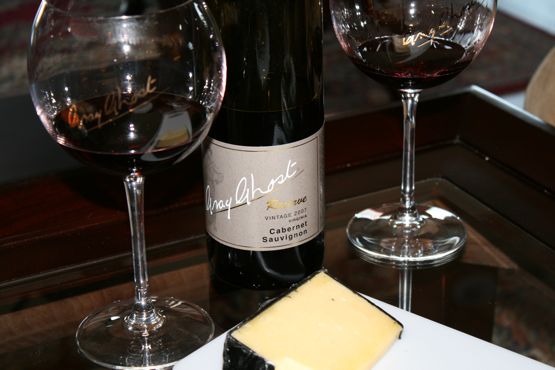 If you visit any of these wineries anytime soon, please tell them Virginia Wine Time sent you!