Today we were privileged to join Virginia's First Lady Maureen McDonnell on a tour and tasting of wines on the Monticello Trail. We were joined by forty other participants involved in promoting the Virginia wine industry, and these included familiar faces such as Frank Morgan of Drink What You Like and Patrick Evans Hylton editor of Virginia Wine Lover magazine. This memorable day began with a continental breakfast at the historic Old City Hall, and we then boarded a luxury bus destined for three Monticello wineries: Pollak Vineyards, Barboursville Vineyards, and Keswick Vineyards.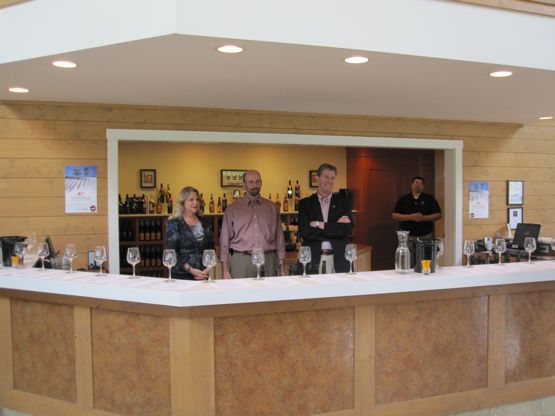 We arrived at Pollak Vineyards amidst a flurry of media attention. Paul assumed that the television cameras were there to await his final word on Virginia wines; alas, they were there to greet First Lady Maureen McDonnell who has been a tireless and enthusiastic supporter of the Virginia wine industry. Winemaker Jake Busching was also on hand to greet us all, and we made our way to the tasting room. We were first treated to a tour of the barrel room complete with barrel samples of the stellar 2009 Cabernet Franc Reserve and the 2009 Cabernet Sauvignon. The juicy Cabernet Franc has already won gold in a California competition, and we await its release.
We were then guided through a tasting in the main tasting room with the First Lady herself helping with the process. We are big fans of Pollak's wines, so picking our favorites proved to be a tough task; however, we did favor the intense 2010 Viognier. The 2010 white vintages are already creating a buzz in the tasting rooms, and this Viognier present a reason why this is the case. Vibrant apricot and peach characteristics prevailed and it presented a full mouth feel no doubt aided by spending some time in neutral French oak barrels. Of the red wines, we enjoyed the smoky 2008 Merlot with its bold cherry flavors. However it is no longer for sale. Summer sippers will also enjoy the crisp 2010 Pinot Gris.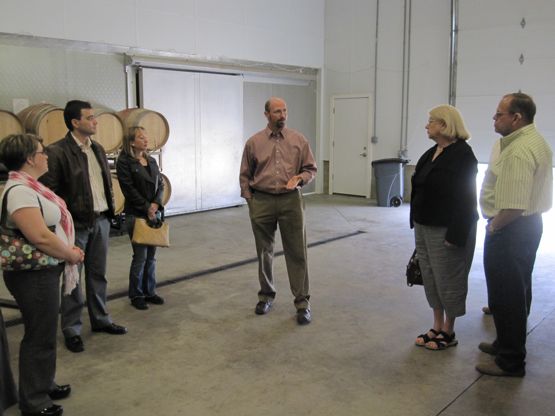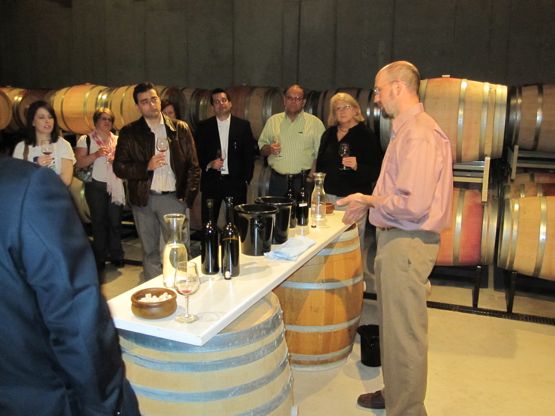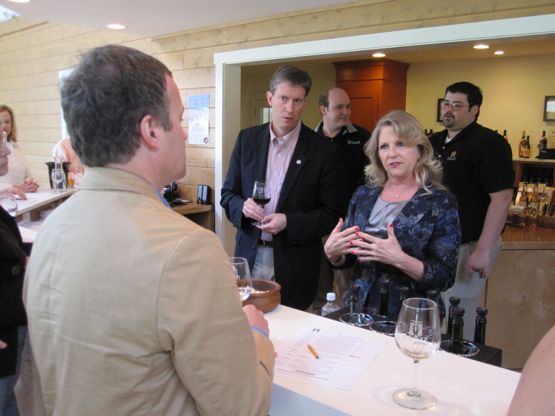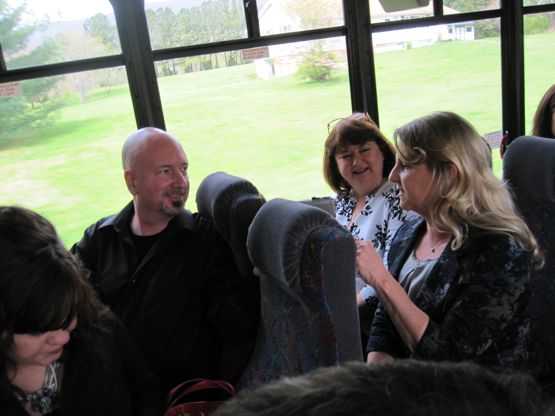 From Pollak Vineyards the entourage continued on to Barboursville Vineyards for lunch and wine at the heralded Palladio restaurant. Winemaker Luka Paschina guided us through the food and wine pairings, and what an exquisite experience! The salad course featured fresh greens tossed with morels and served atop asparagus spears; a sprinkle of grated pecorino completed the dish. Paired with this was the 2010 Sauvignon Blanc with it's characteristic citrus, hay and mineral elements. The main dish was a lovely sweet pea risotto topped with seared rock fish, and this was partnered with the lush 2010 Viognier Reserve. Rich aromatics, exotic tropical fruit characters,and a creamy mouth feel best describe this perfect compliment to the equally rich risotto. A cheese course paired the decorated 2006 Octagon, the winery's flagship Bordeaux-style blend, finished the menu.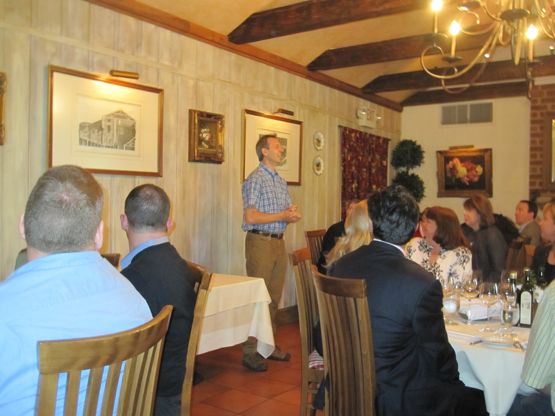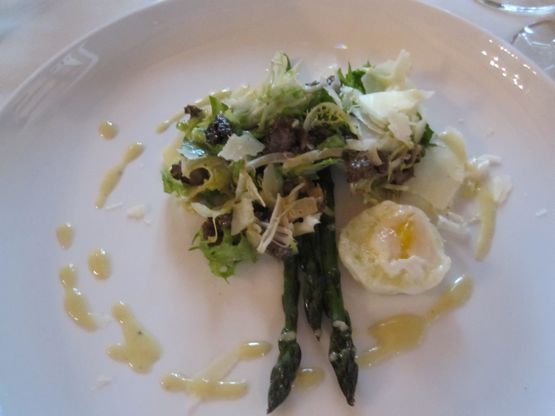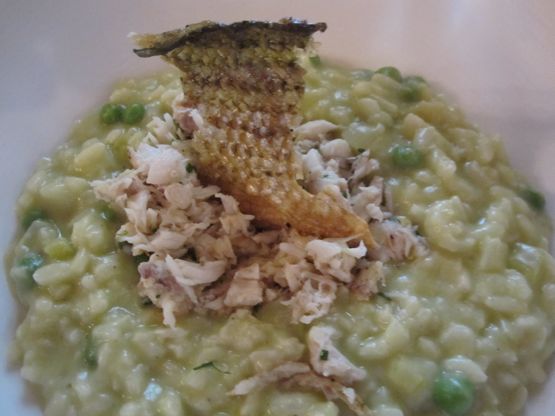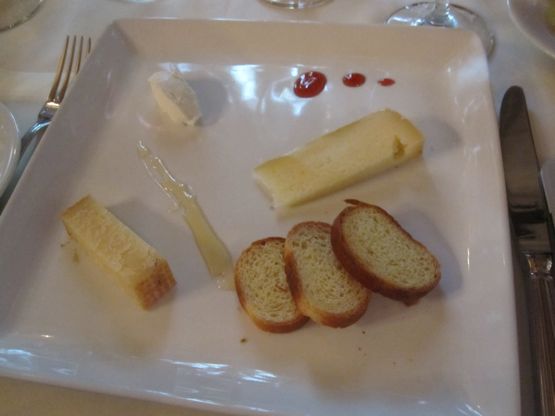 The afternoon's event ended at Keswick Vineyards, and winemaker Stephen Bernard presented his platinum and gold medal winning wines beneath an outdoor canopy that allowed tasters to enjoy a glorious spring afternoon. Stephen is one of our favorite winemakers, and selecting a favorite was a tough decision. The 2010 Verdejo was crisp and clean and should prove popular during the upcoming summer months. I enjoyed the fuller-bodied 2009 Viognier Reserve done in the Condrieu style, and Stephen confirmed that this one will only taste better with time. The complex 2007 Heritage earned my star of approval for the red wines. A blend of Cabernet Sauvignon and Merlot, the elements of dark fruit, tobacco and cedar begged for a heavy beef dish.
As we sipped and savored through the afternoon, we learned that First Lady Maureen McDonnell has planted her own small vineyard at the Governor's Mansion. Mrs. McDonnell opted to plant 15 second year vines in the Mansion's garden. Why second year vines? The First Lady wishes to produce a wine to commemorate the Governor's Mansion's 200th anniversary; therefore, vines in their third year of growth would be necessary. Viticultural expert Lucie Morton provided input into the decision, so look forward to wines produced from the Governor's garden!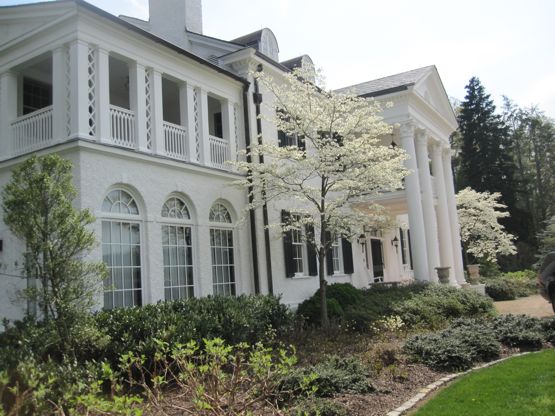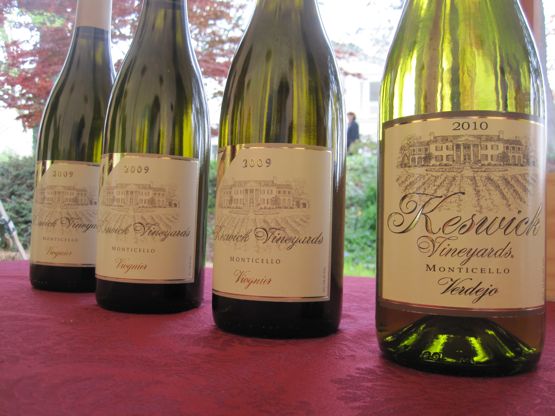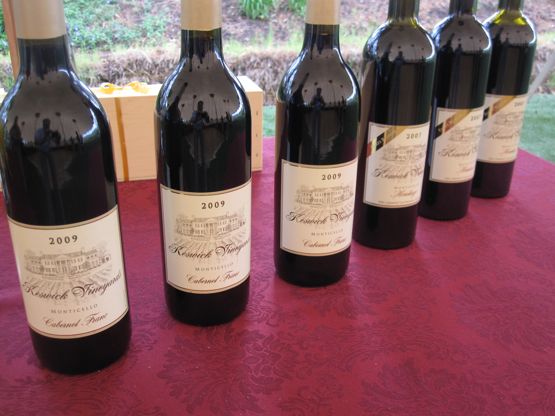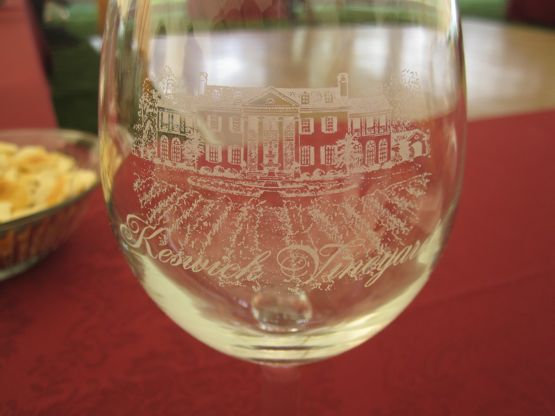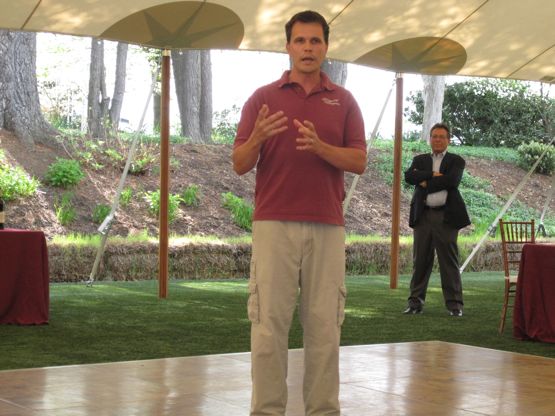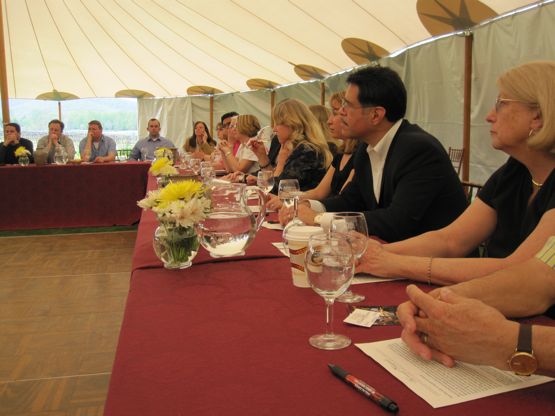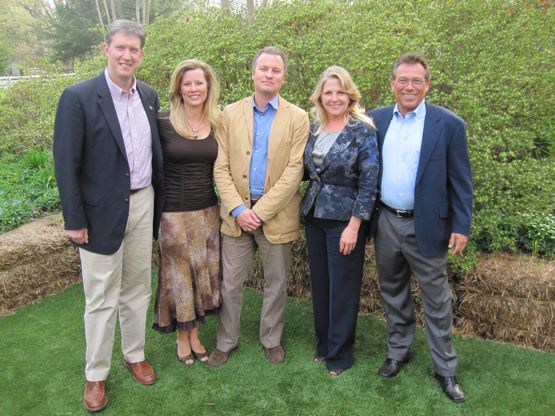 The day ended too soon, and we thanked Annette Boyd, director of the Virginia wine board, for organizing the event and then inviting us to attend. Plan your own visit to these excellent wineries, and be sure to mention that Virginia Wine Time sent you.