On Memorial Day weekend we attended the 250th Anniversary of Wine at Philip Carter Winery. After the festivities there, we stopped at Naked Mountain Winery and then our final stop was Aspen Dale Winery at the Barn. It had been almost a year since we last visited Aspen Dale. At this time of the year we are looking for wines to enjoy during the summer. We found some familiar wines that we'll be enjoying this summer.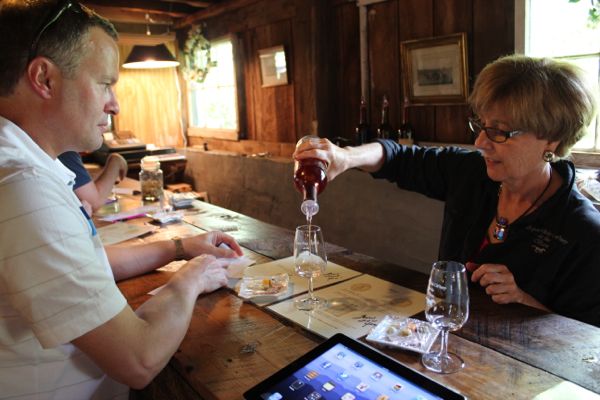 We decided to do a full tasting and were pleased to see they are still serving small food pairings with the wines you taste. They had some delicious cheeses! Of the white wines we thought the 2011 Sarah's Chapeau would make a great summer sipper. We noted citrus grassy notes. Chill it nicely and enjoy on the deck. The Mary Madeline Rose would also make a nice summer sipper.
Of the reds we enjoyed the Rockawalkin'. We noted earthy, spicy, oaky notes and thought it would pair well with a nice steak. Most people aren't thinking of reds for summer time but this one would go well with a nice steak on the grill.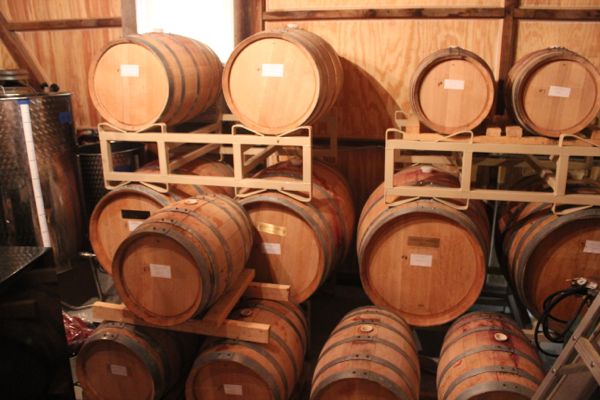 After our tasting we had a chance to talk with Shay McNeal, owner and winemaker, about what she's has going on in her barrel room. We were able to taste a few of her upcoming wines and had a special tasting of the 2009 Islington which is a barrel aged Seyval. We had a nice time catching up with Shay and enjoying the live music and lively atmosphere at the barn. If you haven't been to Aspen Dale lately, plan a trip soon and tell them Virginia Wine Time sent you!