With summer's heat upon us, I find myself gravitating toward more refreshing wines. Virginia produces white and lighter-bodied red wines that are perfect for summer; however, don't ignore rose wines. Virginia wineries are now producing rose wines that range from bone dry to sweet. In recent tastings, then, we've been focused on wines more appropriate for summer. In this post, we will present our findings at Aspen Dale Winery at the Barn and Breaux Vineyards.
Aspen Dale Winery at the Barn: Winemaker Shay McNeal continues to make solid wines at Aspen Dale at the Barn. Our favorite summer pour here was 2010 Sarah's Chapeau, a blend of Vidal Blanc (60%) and Sauvignon Blanc (40%). Its floral nose and fruity elements of melon and lemon zest make for a perfect sipper while at the deck or at a summer concert. The 2009 Mary Madeleine is a rose and likewise destined for enjoyment on a hot summer day.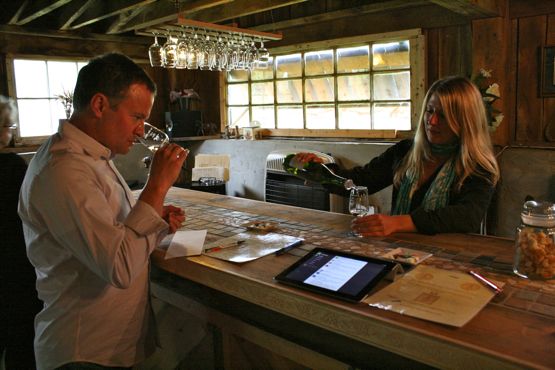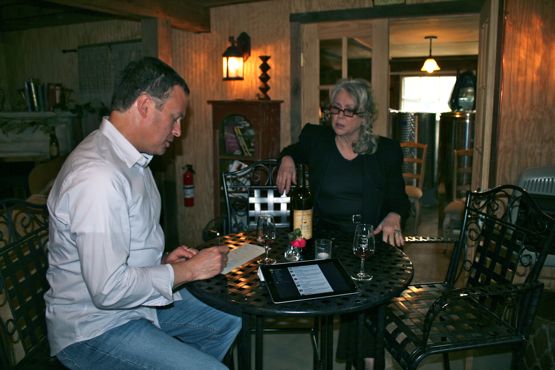 Breaux Vineyards: Paul was able to enjoy his membership benefits which allowed us to taste in the tank room! The folks at Breaux also accommodated my parents; Dad, in particular, was eager to try the wines at Breaux Vineyards. Lots of summer offerings here, too! The 2009 Jolie Blond produced from Seyval Blanc presented grapefruit flavors and a refreshing minerality that mimicked Sauvignon Blanc; in fact, we were able to sample the 2010 Sauvignon Blanc! Made only for members, the 2010 Sauvignon Blanc was all citrus fruit with some grassy notes; acids here were rather muted. My own favorite was the 2009 Viognier with its rich aromatics of honeysuckle and peach. Great for summer seafood dishes like crab cakes, too. Chardonnay lovers may like the steel fermented 2009 Madeleine's Chardonnay with its pear notes and crisp finish. For those who prefer summer wines on the sweeter side, the slightly sweet 2010 Jennifer's Jambalaya with its notes of honeysuckle, peach, and orange peel should fit the bill. (Residual sugar is .5%.) We left Breaux with almost two cases of wine. A huge THANKS to Breaux for the wonderful hospitality.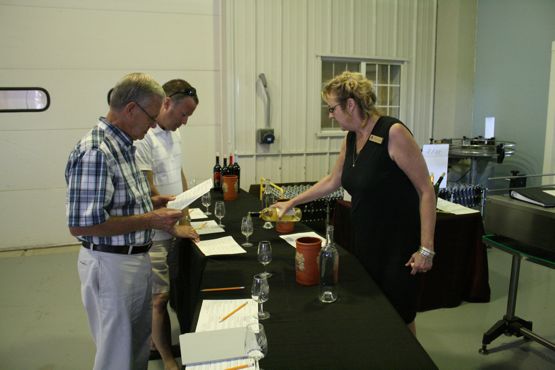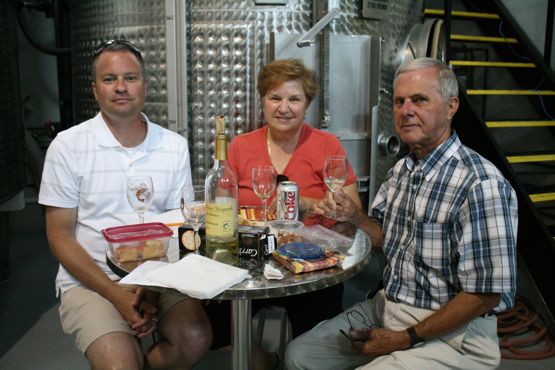 In a note about changes at Breaux Vineyards, we were able to chat with new winemaker David Castano during a previous visit to the winery. David Castano was truly excited to be part of the Breaux team, and I asked him what he found most challenging about making wine in Virginia. His reply? The weather—humidity, persistent rainfall, hurricanes all can create problems for the winemaker; however, he added that experienced winemakers know how to overcome these challenges. This past spring seems to confirm David's point with constant rain in April and early May and then scorching heat in early June. David Castano brings experience as an oenologist and wine consultant to Breaux Vineyards, and we're confident that he will continue Breaux's legacy of producing quality wines.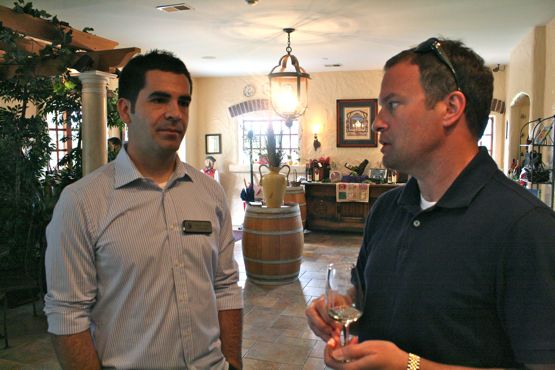 If your stock of summer wines is running low, visit these wineries to replenish the wine racks. Be sure, though, to mention that Virginia Wine Time sent you.