Instead of fighting the crowds at the mall on Black Friday, we decided to do our shopping at some wineries. We decided to head to two of our favorites, Gray Ghost Vineyards and Gadino Cellars.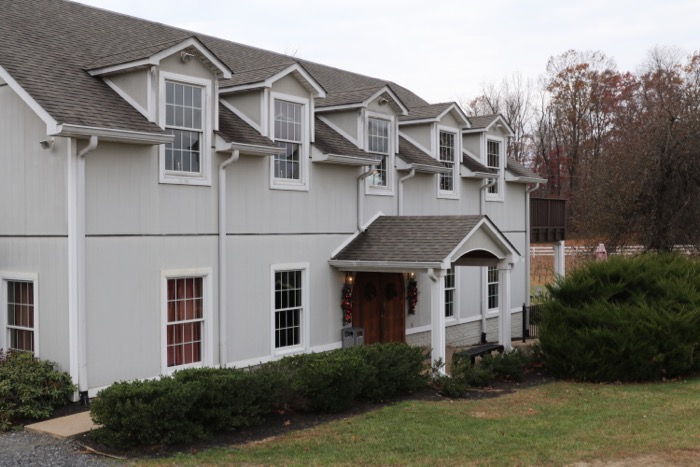 It's become somewhat of a tradition to go to Gray Ghost Vineyards the day after Thanksgiving. Warren's parents visit for Thanksgiving each year. His mother makes Al a pecan pie and we take it to him the day after Thanksgiving. During this visit we did just that. Al always enjoys the pie and we enjoy catching up with the Kellerts. Al even did our tasting!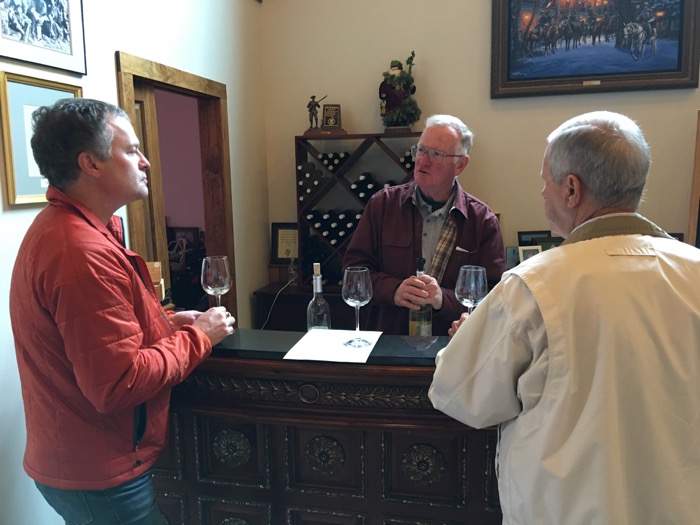 We always enjoy all of the wines at Gray Ghost but this time we were there to taste the newly released 2014 Petit Verdot. It was the released the day before Thanksgiving. I'm a huge fan of Petit Verdot and Gray Ghost's is one of my favorite. We noted blackberry, dark currents and blueberries as well as a lengthy finish. We think this vintage will stand up to aging and maybe could even use a little time before enjoying it. Do what I did and get a case so that you can enjoy the changes over time.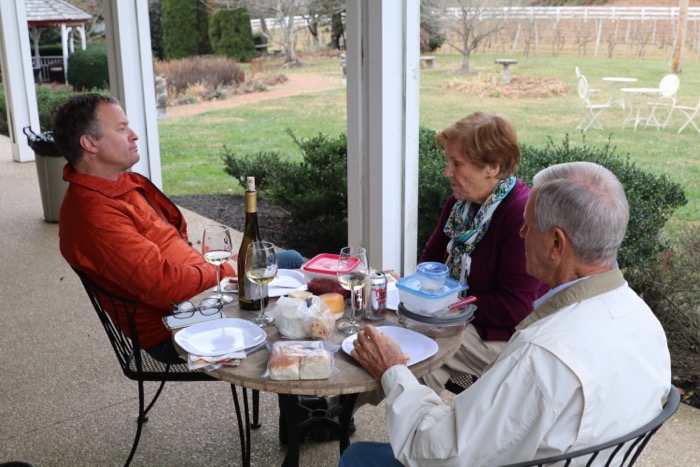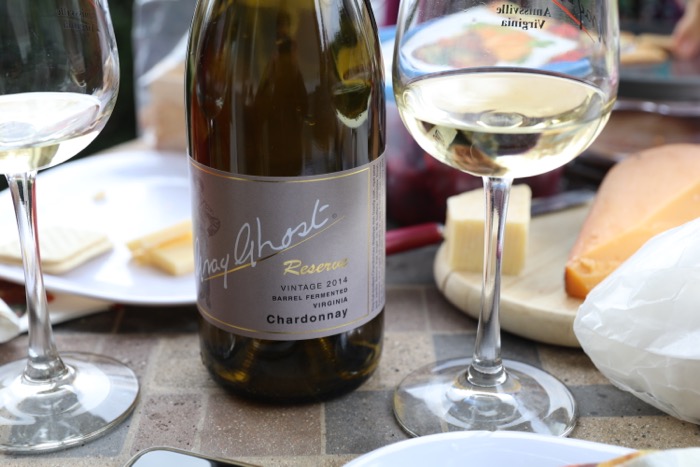 After our tasting we enjoyed some lunch nibbles with the 2014 Reserve Chardonnay, another of our favorites. I opted for a glass of the Petit Verdot as well, you know, for research and note taking. Before leaving we purchased our favorites and promised to return December 3rd or 4th for the Christmas Cork and Cheese Celebration. We always enjoy our time at Gray Ghost. And we always encourage our readers to give them a visit sometime.
Our second stop on our Black Friday shopping was Gadino Cellars. After a time since our last visit, it's always nice to see Stephanie when we walk in the tasting room. We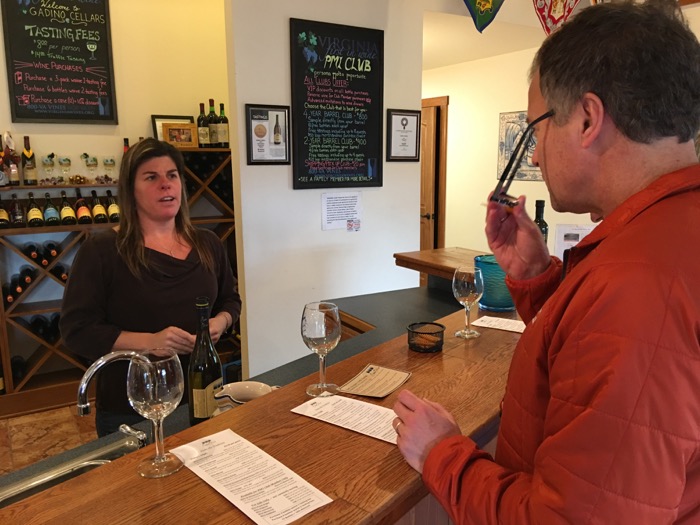 Stephanie conducted our tasting. One of our favorite whites on the menu was the 2014 Petit Manseng. We noted the bright pineapple and citrus palate and the dry style. Another favorite was the 2013 Chardonnay. Warren noted the granny smith apple and the creamy finish. The favorite red on the menu was the 2013 Delfino Rosso. This is a blend of cab franc, petit verdot, and cab sauv. We noted blackberry, cherry, anise, and fruit through the palate. Warren noted some vanilla on the finish. I noted the smooth ending. I quickly decided I needed to bring some of this home.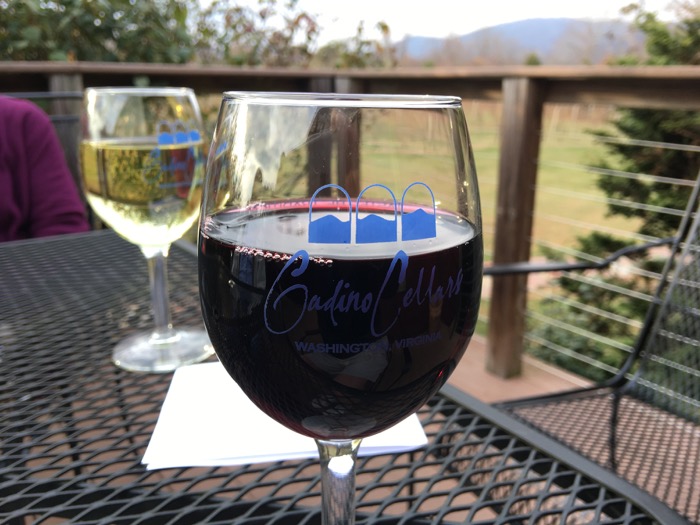 After our tasting I enjoyed a glass of the Delfino Rosso and Warren enjoyed the Chardonnay on the deck while we watched the sun lower in the sky. The view was gorgeous. Before leaving we purchased our favorites and said our goodbyes. We had a great time shopping on Black Friday! We hope you'll check out the wines at Gray Ghost Vineyards and Gadino Cellars soon! And tell them Virginia Wine Time sent you!