We are always eager to try wines at new (or newer wineries); however, it can be difficult to keep up with all of the new wineries that are opening in Virginia. We do our best, though, and we did sample the offerings at a new establishment called Terra Nebulo and a relative newcomer Winery 32. Winery 32 opened about a year ago.
Terra Nebulo: The name is Latin for "land of the rascals", but owners Michael and Cheryl Morrison are anything but rascals. The winery is located west of Waterford and opened earlier in the fall. Tastings were being held on the ground level of the three story facility which appeared to still be in construction. Randy Philips, winemaker at Cave Ridge, is the winemaker here. Of the three white wines, the floral-scented Riesling was my favorite. It presented elements of soft peach and melon and paired well with the spicy peanuts offered to us by Cheryl Morrison. Paul favorited the unique Traminette Slightly Sparkling with its yeasty nose and effervescent palate. Serve as an aperitif with cheeses! The Chambourcin was a fruity pleaser with raspberry notes and earthy aromas; this should serve well as a versatile, every day wine. Now that fall is here, heavier menus might pair better with the Blended Red, a mix of Cabernet Franc (60%), Petit Verdot (20%), and Cahmbourcin (20%). Aromas of smoke, tobacco, and dark berries give way to a fruity palate of dark cherry, blackberry, and currants. A hint of spice finishes things off. Heavy cheeses, dark chocolates, or cigars might beg for the Chambourcin, Port Style. This one is aged for a year in oak barrels and then finished in used bourbon casks to impart the aromas and flavors that one would indeed experience from a port wine.
Oh—-why "land of the rascals?" According to the website, they were "the rapscallions and ne'er-do-wells famed for plundering travelers in Colonial Virginia along the old Carolina Road…" However, Michael and Cheryl are very friendly and eager to chat about wine, food and history. We enjoyed a glass of our favorites and from the tasting room beheld the lovely landscape that the "rapscallions" terrorized in a time gone by.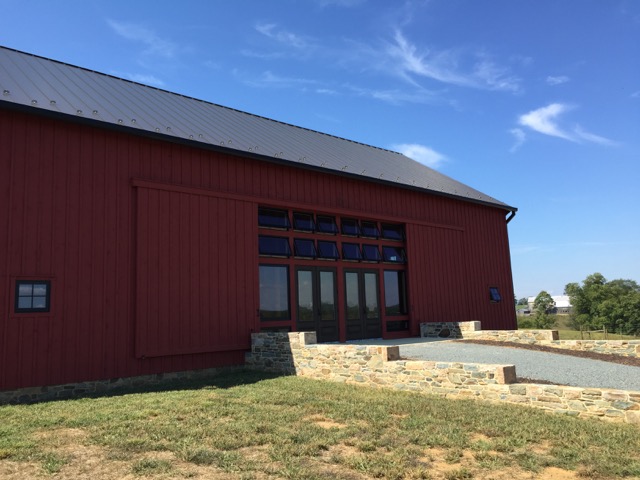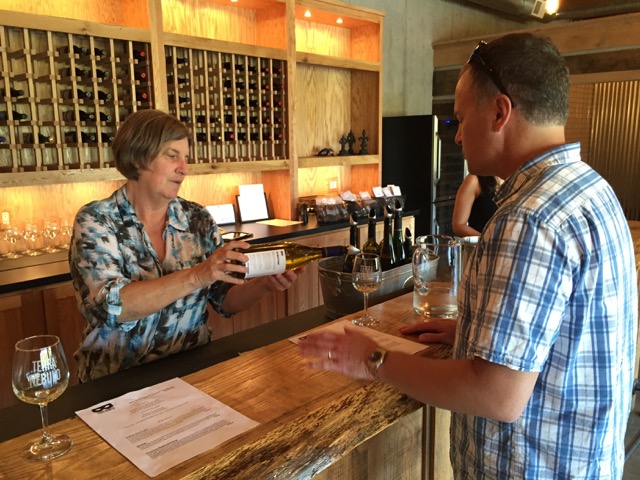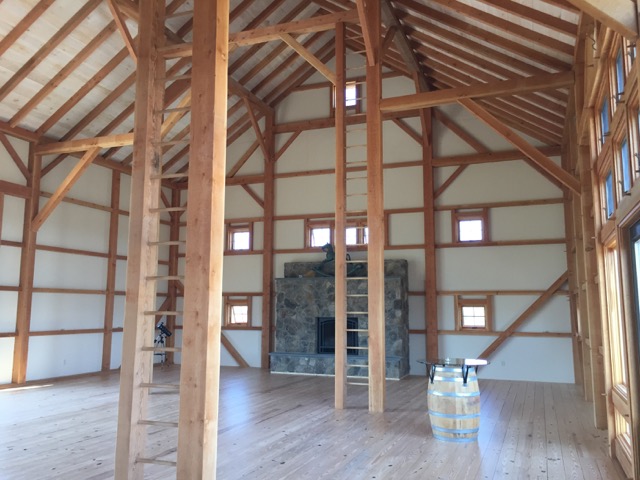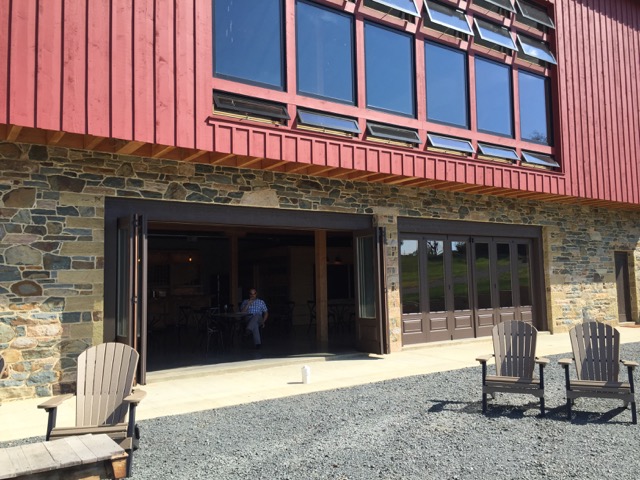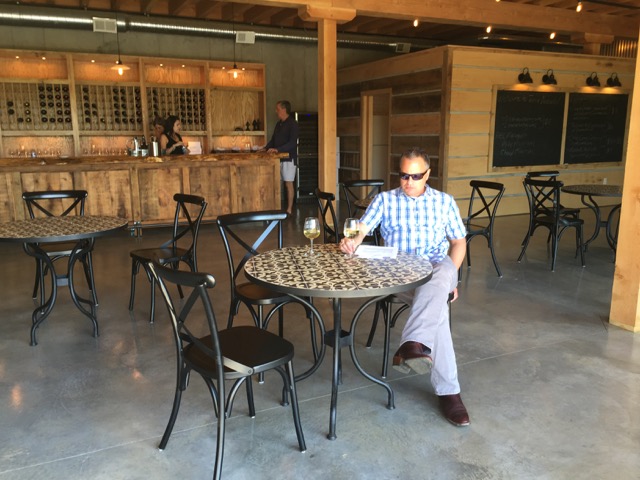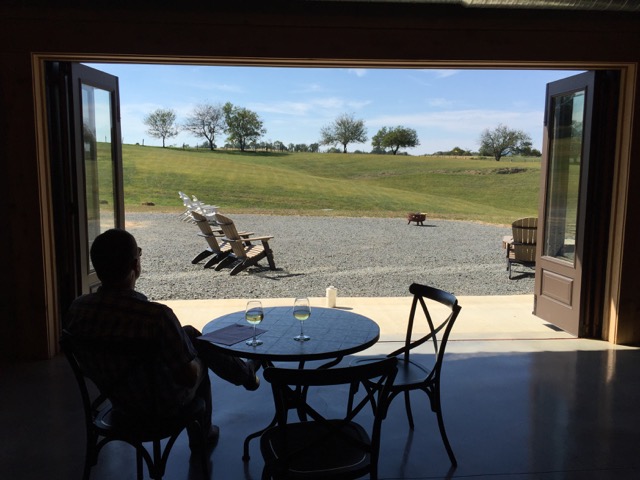 Winery 32: This winery opened in July 2014; therefore, it a winery that is new to us! The vineyard on the 32 acre property is four years old, and the 2015 vintage will be the first to feature grapes produced from the estate vineyard. However, peaches are grown here and they are used to make delicious fruit wines. Gloria's Sunshine Light Peach is blended with Vidal Blanc to produce a light, fruity wine that is surprising not overly peachy! The other wine to feature the Gloria peach is the Gloria Peach Dessert Wine, a heavier wine that I found intriguing as a dessert option. It might also pair well with a savory cheese; I enjoyed it with the white chocolate chip offered to us at the tasting bar. The 2013 Chardonnay was also well-crafted and presented elements of pear, apple and subtle spice. Neutral french oak barrels imparted a fuller mouth feel without the overly-oaken impression that can left by new oak barrels. The 2011 Cabernet Franc can be described as a lighter-bodied sipper destined to be enjoyed with light fare. Blended with a bit of Tannat, its bramble berry and herbs notes make for a wine that can be enjoyed on its own. Winemaker Michael Moosher is also a chef, and the winery offers a daily lunch menu to enjoy along with the wines.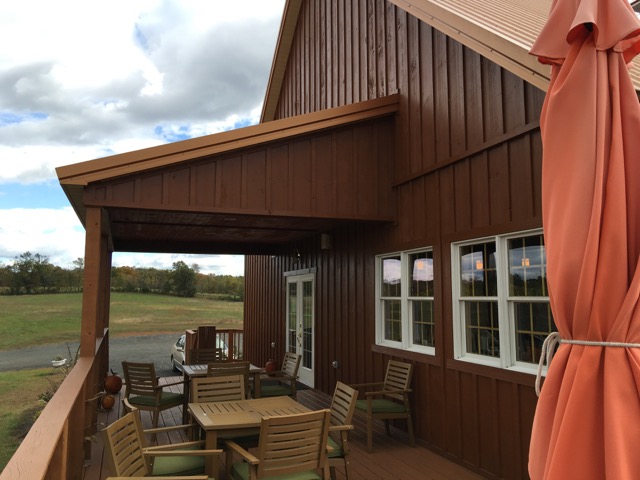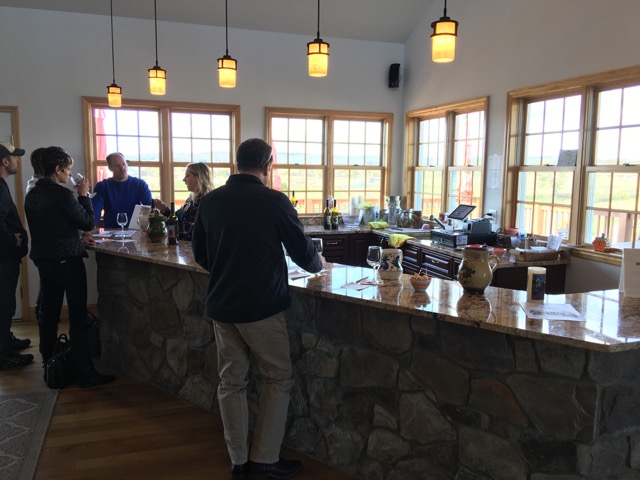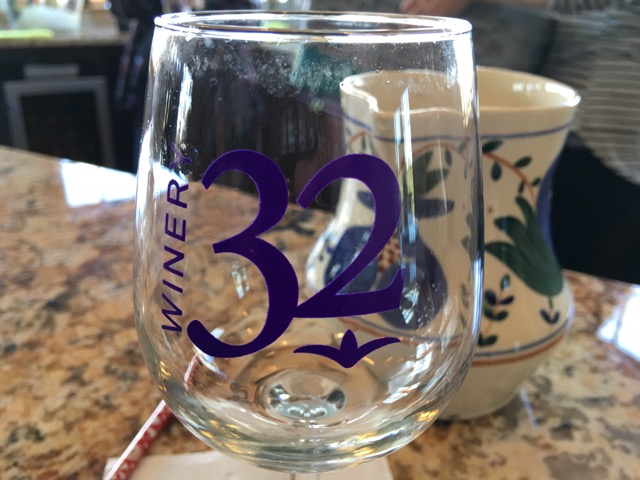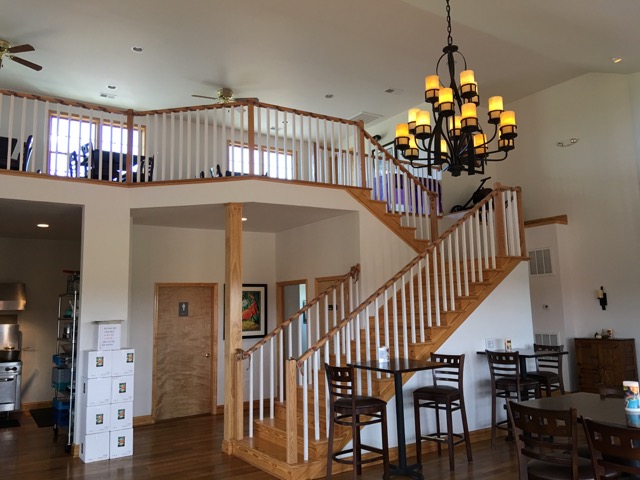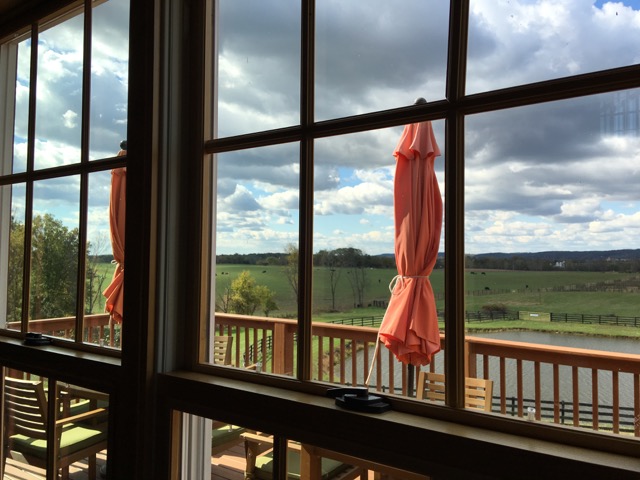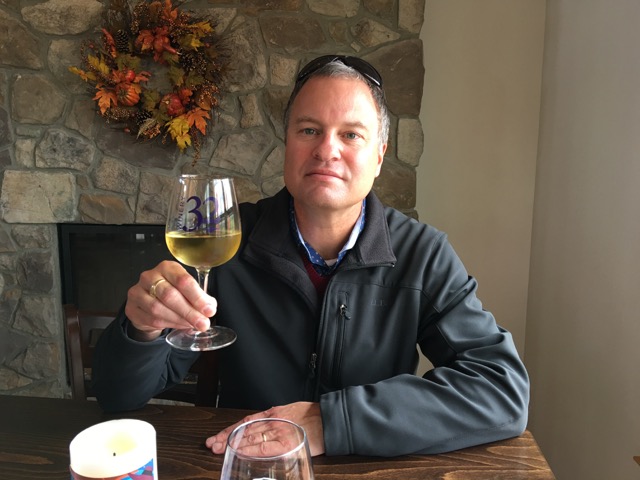 We enjoy following up with newer wineries to chart their success, and we know that we will return to Terra Nebulo and Winery 32 to see how thing progress. In the meantime, be sure to schedule your own visit to these wineries and mention that Virginia Wine Time sent you!