During our most recent visit to Charlottesville we stopped at Blenheim Vineyards to both pick up club wines and to taste what was new on the menu.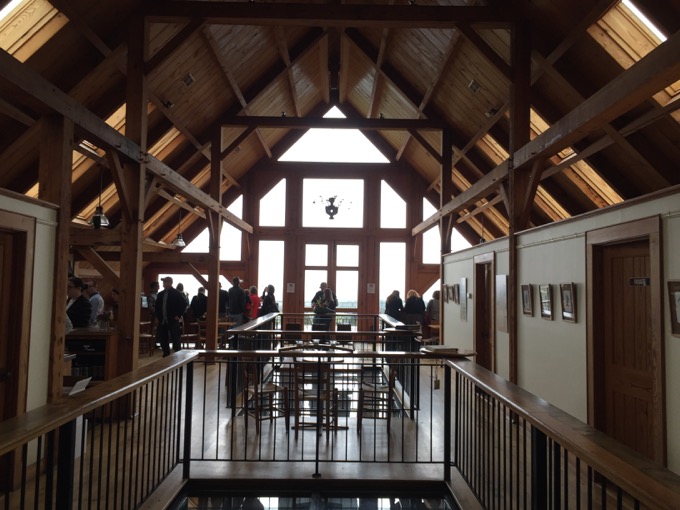 Of the white wines we tasted we really enjoyed the 2013 Viognier. We noted apple, pear, tropical fruit, minerality, and a full mouth feel. Warren also enjoyed the 2013 Roussanne. I'm not a big fan of Roussanne but Warren enjoyed the orange and tangerine notes.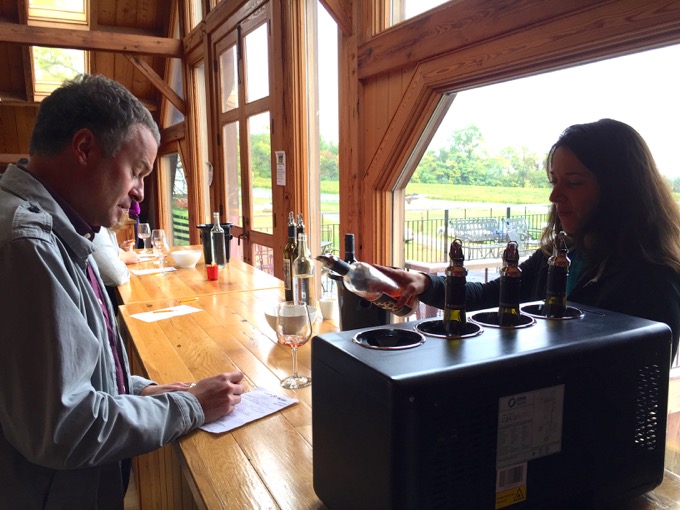 We couldn't settle on just one favorite red. Of the red wines we tasted we both really enjoyed the 2013 Cabernet Sauvignon and the 2012 Painted Red. The 2013 Cabernet Sauvignon presented plum and raspberry notes while the 2012 Painted Red presented notes of cedar, violet, smoke and tobacco. We decided to enjoy a bottle of the 2013 Cabernet Sauvignon with our lunch.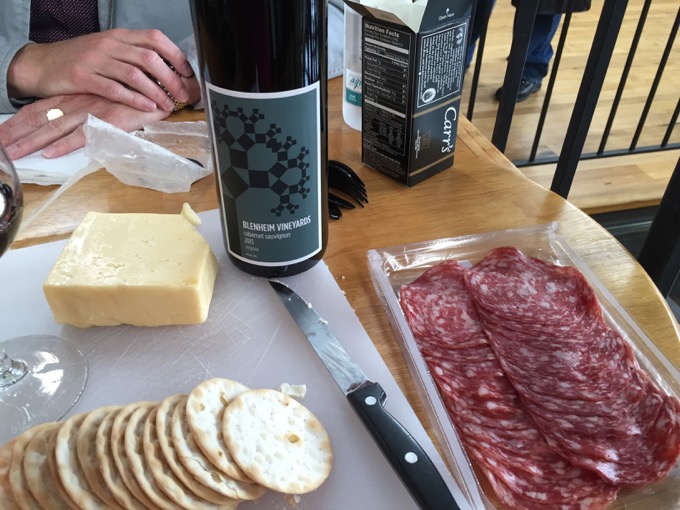 Before leaving I picked up my club wines and purchased more of our favorites. Blenheim Vineyards is always on the list of wineries to visit when we find ourselves in Charlottesville. The next time you visit Blenheim Vineyards, tell them Virginia Wine Time sent you!