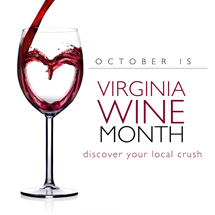 Every Columbus Day weekend we travel to Charlottesville to visit with family and to revisit some of our favorite wineries. Sometimes we even visit new wineries. This past weekend we did just that. We visited several of our favorites and a new winery. Over the next few posts we'll recap our visits and share with you the wines we enjoyed at each winery.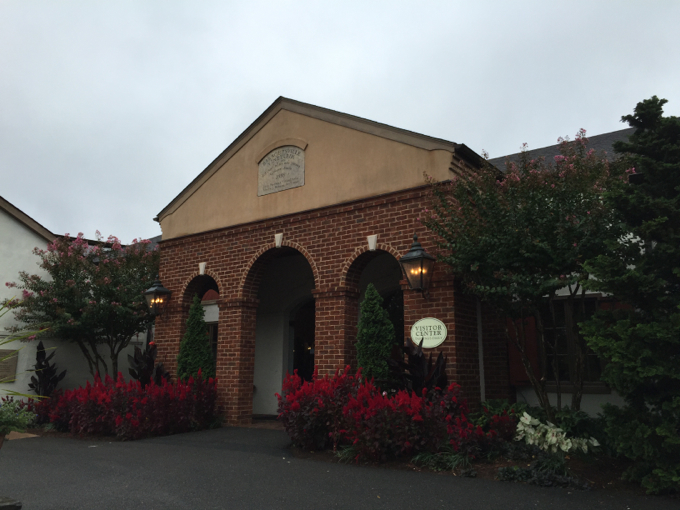 Barboursville Vineyards is always a must visit when traveling to Charlottesville. We try to stop there each time we visit. This time we went early on Saturday to do a tasting to find out what new wines were on the menu and what our new favorites would be. Barboursville has been working hard to make the tasting experience better and not like a cattle call like it has for us in the past. This time was different. The stations were set up efficiently and we moved easily from tasting to tasting. There are so many wines to taste on the menu that you need to be sure to us the dump bucket or select only those you are interested in tasting.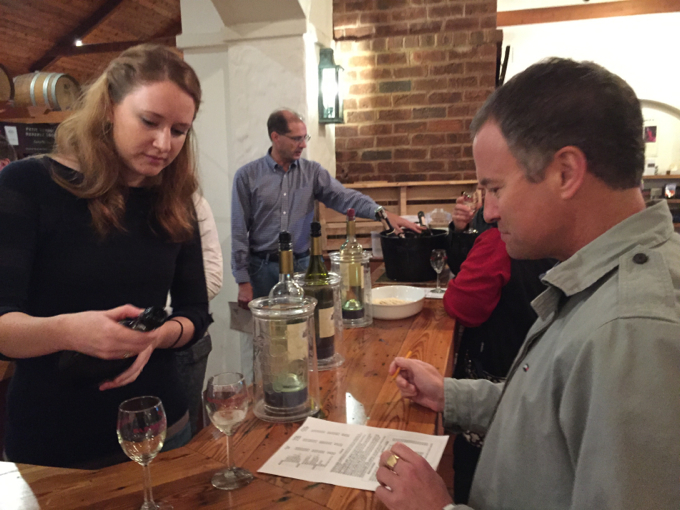 From the white wines on the menu we both thoroughly enjoyed the 2013 Chardonnay Reserve. We noted pear, citrus, good acidity, and a toasty finish. We also noted a lengthy finish. Warren has always been a fan of bigger chardonnays and I am slowly joining the band wagon.
Of the red wines we both preferred the 2012 Cabernet Franc Reserve. We noted raspberry, tobacco, cedar, cherry and a smooth ending. We both thought this wine would go well with light fare or even on its own.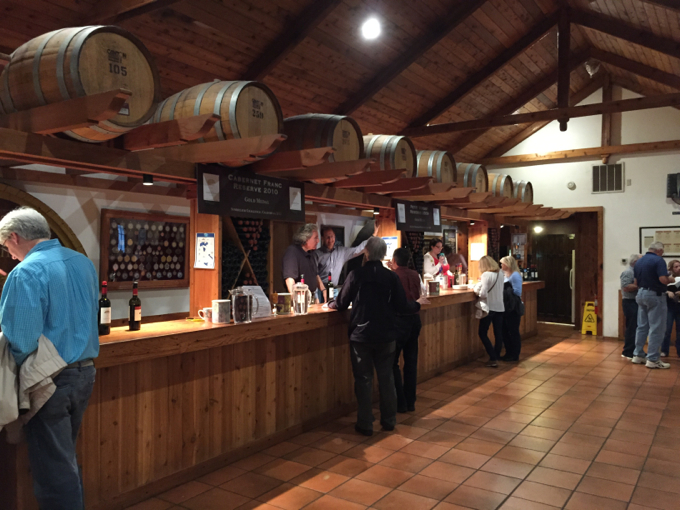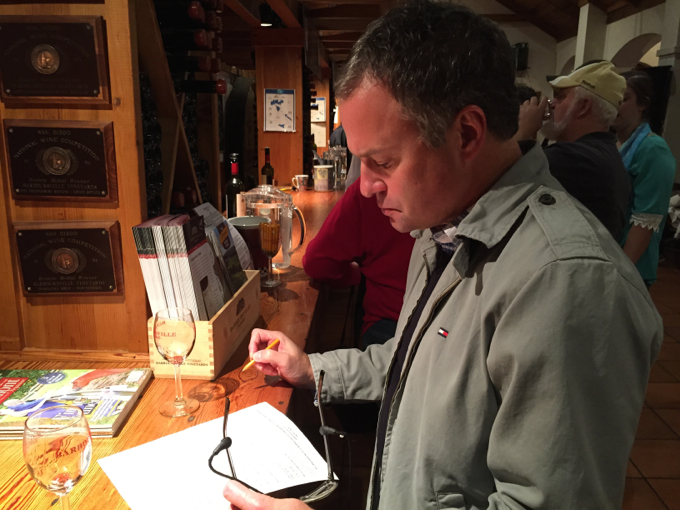 Before leaving we purchased our favorite wines and a few others. We know we'll return in the near future. If you find yourself in Charlottesville you should plan a trip to Barboursville Vineyards. And when you do, tell them Virginia Wine Time sent you!