As summer begins to give way to fall, we conclude our roundup of winery visits to the Monticello area. Here we summarize our visits to two favorites and a meeting with an old friend. Read on to find out more!
Blenheim Vineyards: We always look forward to a tasting here. We enjoyed all of the wines that we tasted, but we must select favorites. Paul favored the Chardonnay 2013 with its characteristics of citrus, apple and pear. This Chardonnay was a blend of barrel-aged wine (25% barrel aged for 5 months) and tank aged (75%) to present a wine crisp yet presented a nice mouth feel. I preferred the Painted White 2012, a blend of Viognier (44%), Roussane (30%), and Marsanne (26%); it was aged for 10 months in French, American and Hungarian oak barrels. Floral notes with elements of tropical fruit and hint of mineral made for a more complex white wine. We were both fans of the dry Rose 2013 which was produced from a blend of some unique grapes in Virginia—Mouvedre (21%), Petite Syrah(21%) and Pinot Noir (4%). Merlot made up the rest of the blend. The Painted Red 2012 captured our attention as we look forward to fall menus. A blend of Cabernet Franc (29%), Merlot (29%), Petit Verdot (21%), Cabernet Sauvignon (18%), and Mouvedre (3%), the Painted Red gave aromas of clove and nutmeg along with notes of blackberry and plum. Roasted fare should pair quite nicely with this one.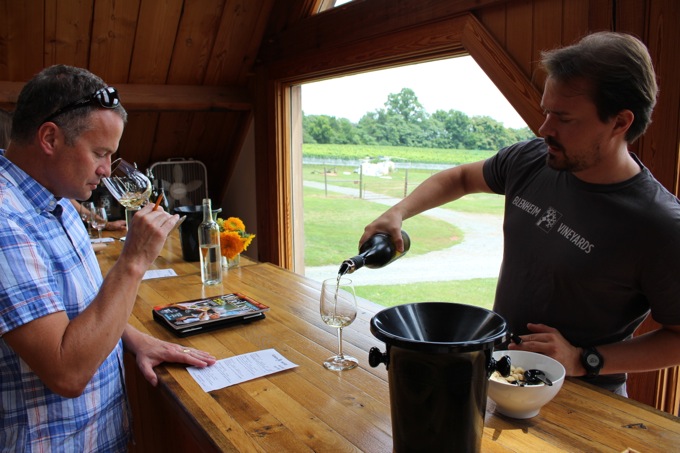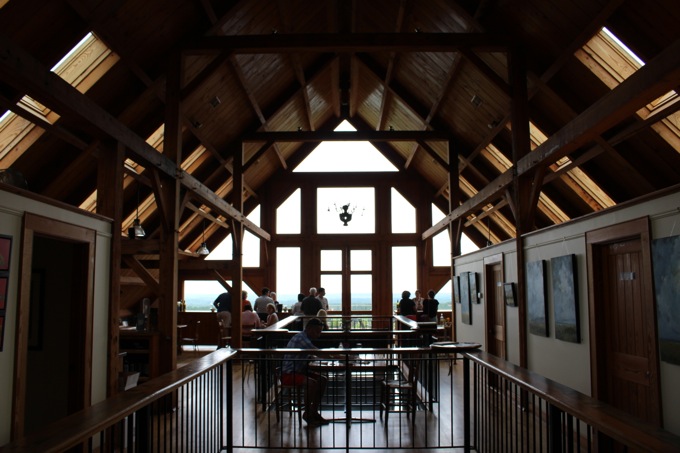 King Family Vineyards: It would be easy to say all of the above here as all of Mathieu Finot's wines are well crafted. I was a fan of the Chardonnay 2013 that was aged for 9 months in French oak barrels with full malolactic fermentation. Pear notes and a fuller mouth feel were complimented by a hint of fall spices. With fall about to arrive, it was hard to ignore the plumy Petit Verdot 2012 with its whiff of violet and notes of cedar and spice. Game meats should play well with this Petit Verdot. However, summer is still hanging on, and we did not forget the sample the Crose 2013. Dry and crisp with flavors of strawberry and melon, this versatile rose is always a crowd pleaser regardless of the season.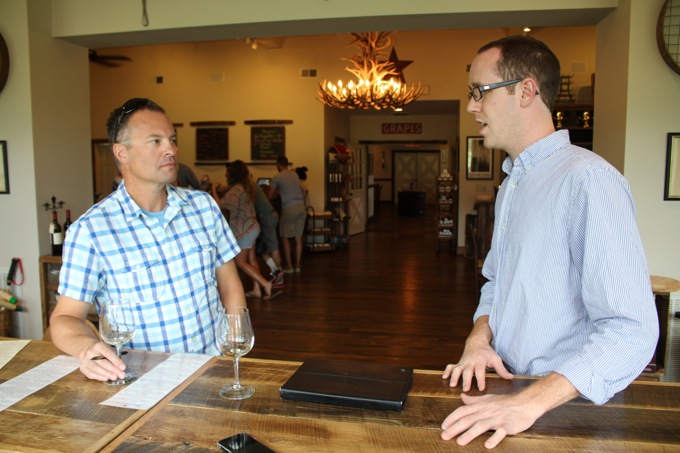 Old House Vineyards: It was here that we met an old friend, Andy Reagan. Andy is now the winemaker at Old House, and we got to catch up with Andy while we were in the tasting room. Andy seemed eager to take the helm as winemaker at Old House, and we know that the vintages crafted by Andy will be as superb as his wines at Jefferson Vineyards. We also got to sample the current releases at Old House, and our favorite was the Clover Hill, a dry Vidal Blanc with peach notes and a mineral presence on the finish. Chambourcin fans will love the smoky Wicked Bottom 2012 that was aged for one year on American oak. Flavors of candied cherry presented an approachable red wine; however, a bit of spice on the finish provided some complexity that made it very food friendly wine.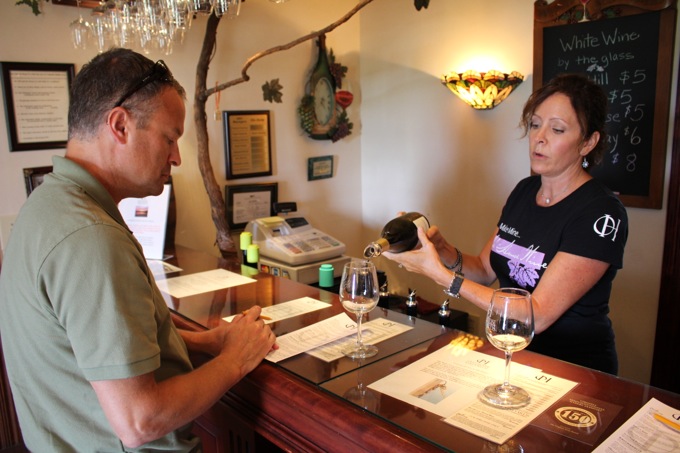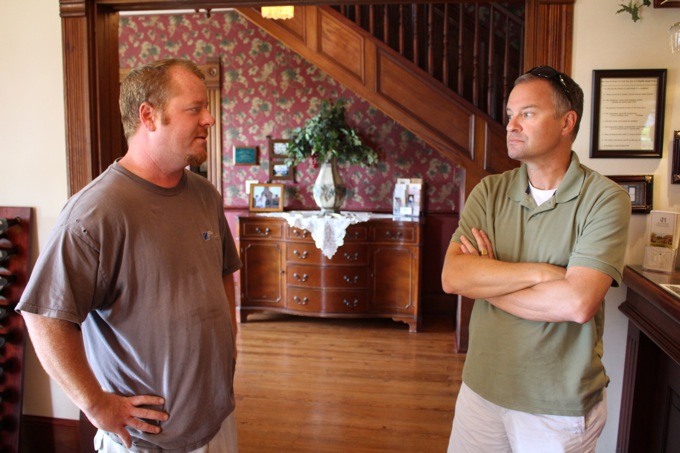 Celebrate the final days of summer with a visit to these wineries, and be sure to mention that Virginia Wine Time sent you.