We celebrated our honeymoon last week with a trip to the Charlottesville area. We stayed at our favorite inn, the Inn at Meander Plantation, and visited favorite wineries. In the midst of celebrating our marriage, on Friday, June 26, we were excited to learn of the Supreme Court decision that confirmed marriage equality for all Americans. We were ecstatic with the news and used it to add to the celebration!
We began the day with bubbles at Trump Winery. Here we enjoyed the 2008 Reserve Sparkling with crab cakes.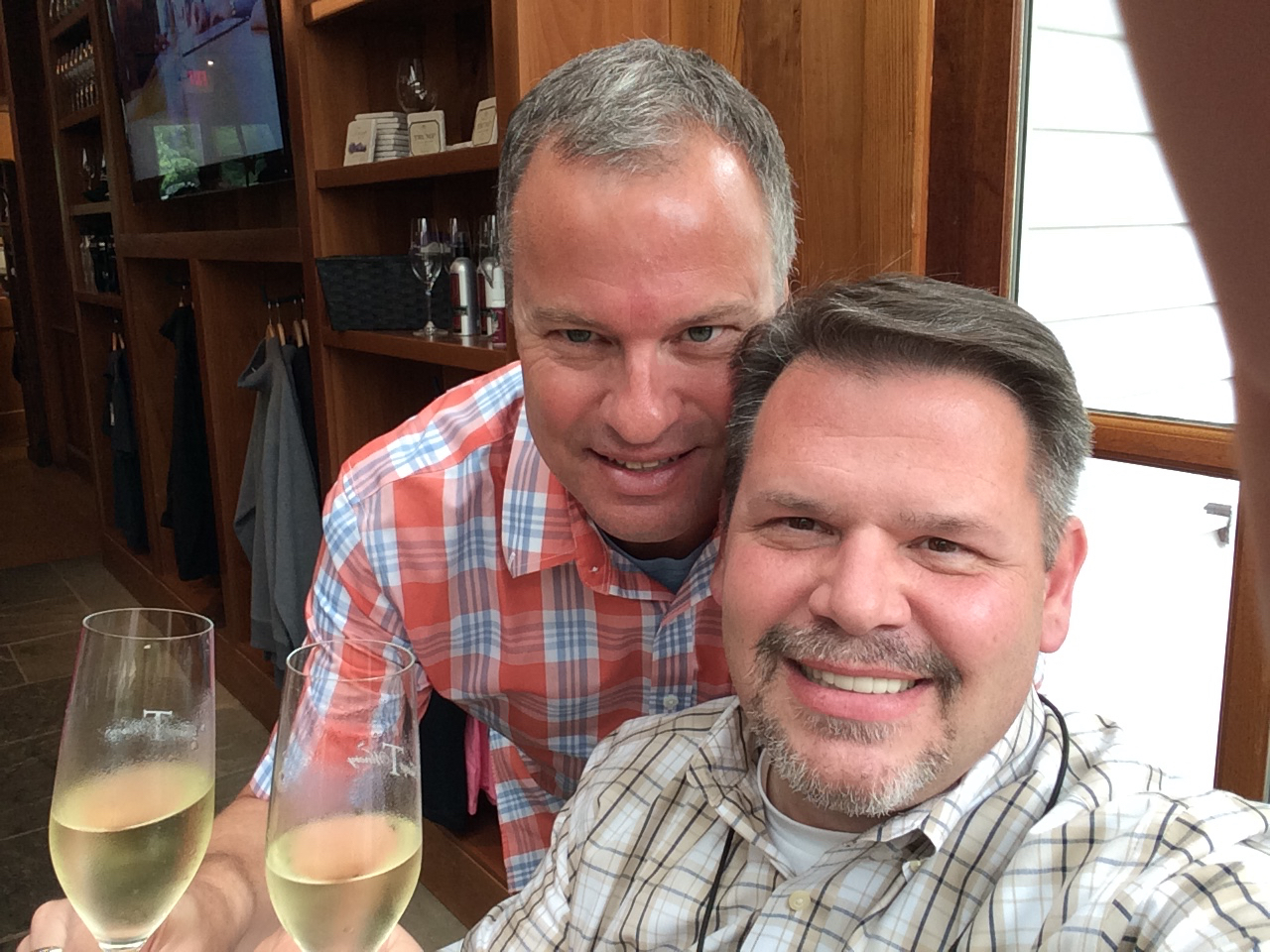 Later that night, we dined at the Inn. Suzie and Suzanne always pair their menu selections with Virginia wines. The Gray Ghost Seyval Blanc, Barboursville Reserve Chardonnay, and the Rosemont Syrah were among the wines featured on the menu that evening.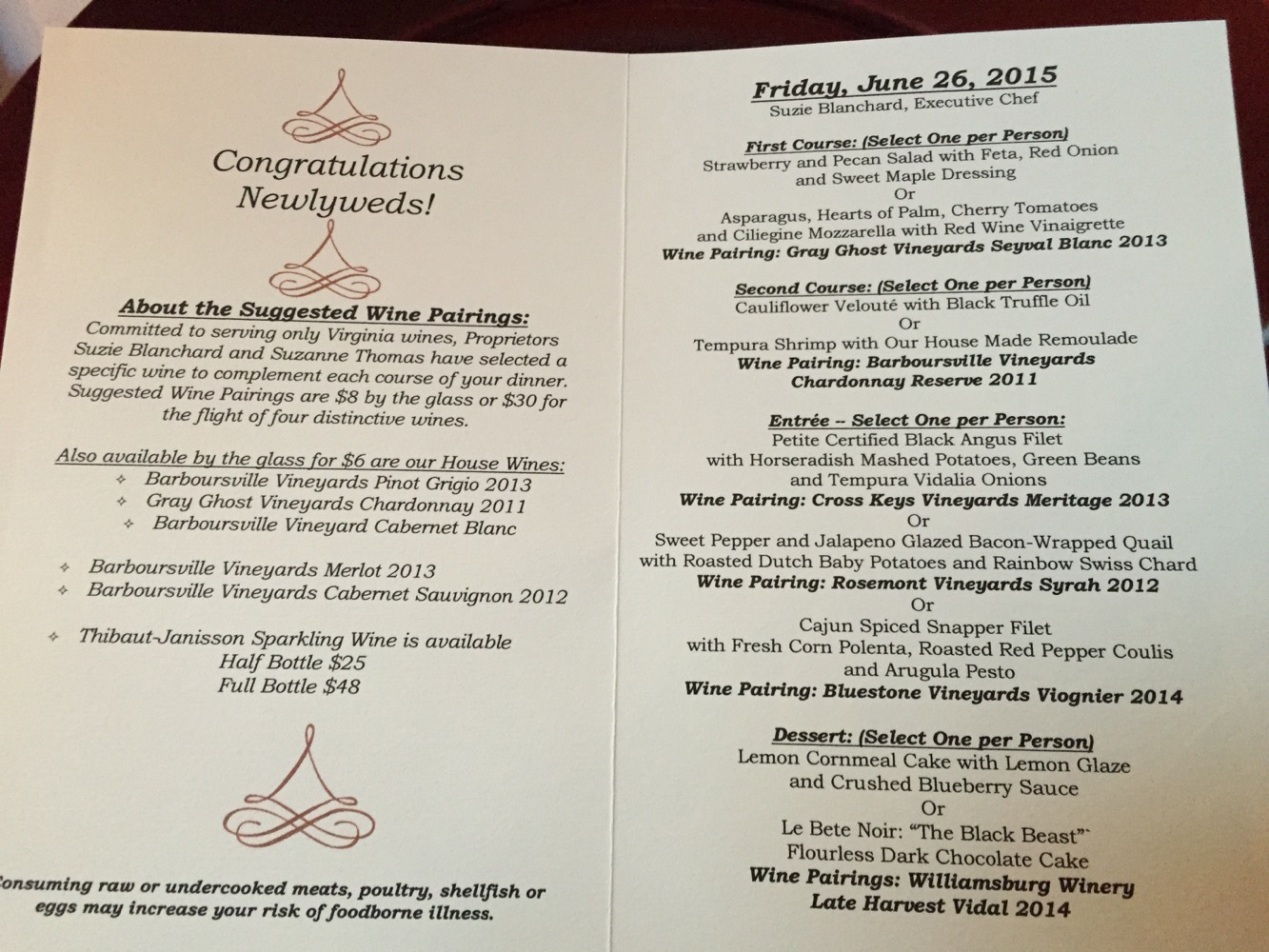 We were not quite ready to finish our celebration, so we finished the night with a bottle of the Thibaut-Jannison Sparkling.
We will be posting more about the wineries that we visited. In the meantime, celebrate your own special occasion in the heart of Virginia wine country. Plan a stay at the Inn at Meander Plantation. Of course, please mention that Virginia Wine Time sent you.