We've been out and about on the wine trail recently. Here are a few stops we made and photos from each stop.
One stop was at Naked Mountain. We always enjoy going to Naked Mountain and finding out about their new releases. Here are some pictures from that visit. I'll note here that my gold star went to the 2008 Unoaked Chardonnay. Warren's gold star goes to the 2006 Barrel Fermented Chardonnay. This is typical for us. I prefer stainless and Warren prefers barrel fermented.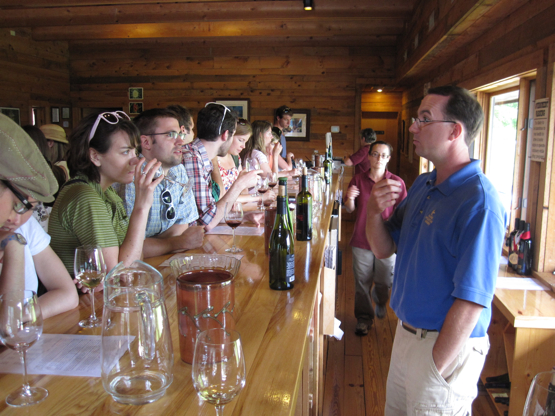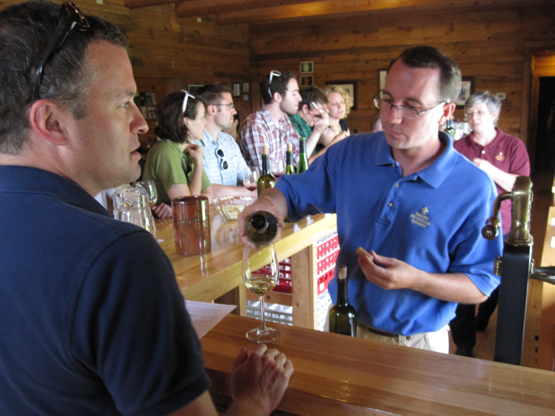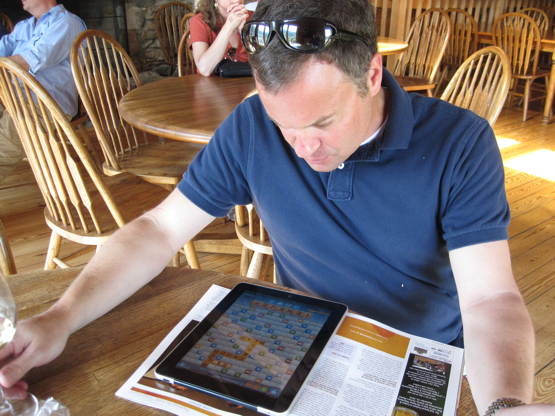 Village Winery is another winery we visited recently. Kent Marrs, the winemaker and owner, always treats us so well when we visit. We visited with our wine blogging friend Dezel from myvinespot. Our gold star here went to the combination of Elderberry Sparkling drink and the Apple wine. This was perfect the day we were there because it was quite warm and the drink was quite cool. Here are a few photos from the visit.