A few weeks ago, on a Friday evening, we enjoyed a few wines as we usually do. We've been busy posting about events and winery visits that we had to put this off a few weeks.
We started the evening with the 2011 Sauvignon Blanc from Glen Manor Vineyards. We are huge fans of Jeff White's wines and this sauvignon blanc didn't disappoint. We had it with manchego cheese and sour dough bread. While enjoying the wine we definitely noticed grassy and boxwood on the nose. On the tongue we noticed tropical fruit, minerality, and a nice crisp ending. It paired wonderfully with the cheese and bread.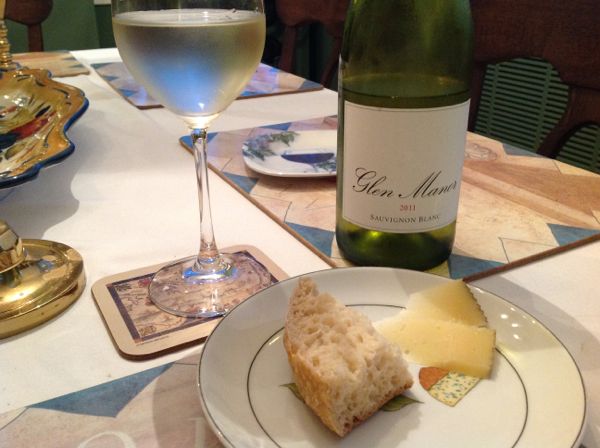 For dinner we were having lasagna and selected the 2009 Private Reserve Red from Chrysalis Vineyards from the VIP Wine Club. We noted dried fruit, tobacco, anise, and a whiff of sandalwood. In the mouth we noted dried plum, dried herbs, tobacco, and a vanilla finish. We think this wine is still integrating and could benefit from more time on the rack. The acidity of the wine did a nice job of cutting the red sauce of the lasagna. Yes, it is a little young but paired well with our meal.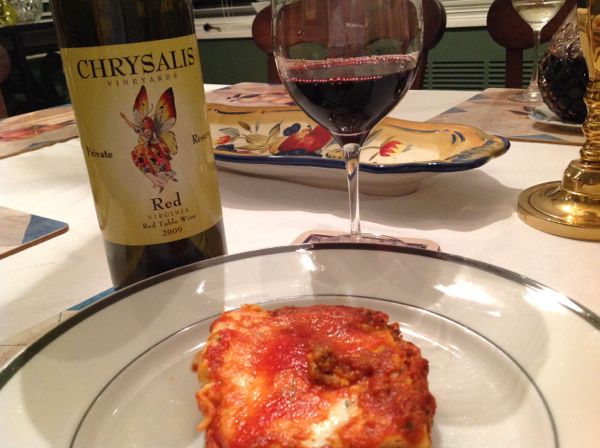 We'll continue to enjoy our Friday wines and post about our impressions. If you haven't been to Glen Manor Vineyards or Chrysalis Vineyards lately, plan a trip to visit them soon and tell them Virginia Wine Time sent you!