Breaux Vineyards host three vertical tastings every year, and these present tasters a chance to compare vintages of Cabernet Sauvignon, Merlot, and Nebbiolo. This year's vertical started with a lineup of Cabernet Sauvignon that included the 2007, 2008, 2010, and 2012 vintages. The 2012 was a tossed in as a pre-release, and also included in the lineup was a barrel sample of the 2013 Cabernet Sauvignon. A Cajun flare was added to the mix with the 2013 Zydeco, a blend of Cabernet Sauvignon and Chamourcin. Cuisine from Grandale Farm restaurant was served with the stellar cast of Cabernet Sauvignons.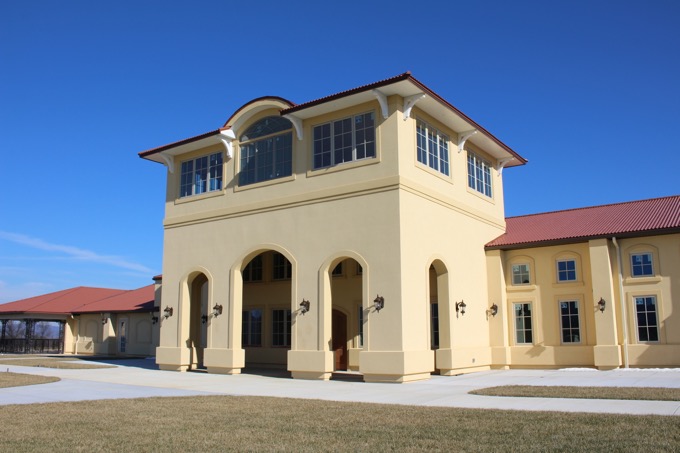 Winemaker Heather Munden introduced herself and the wines that were served alongside the courses of food. A twist to this year's Cabernet Sauvignon vertical tasting was that no particular course was intended to pair with a particular vintage; the intent was to allow tasters to decide which wines paired best with which course. So what did we all conclude? The run away winner for best and most versatile Cabernet Sauvignon was the 2008 vintage with its ripe mixed berry nose and flavors; silky tannins and an oak kiss made for a nice yet lengthy finish. Its fruity profile certainly made for a perfect play partner with the first course, a spicy sausage and shrimp brochette over celeriac puree with port reduction. However, I also enjoyed the fruit-driven 2013 Zydeco with this spicy dish; the fruitiness tended to cool down the kick provided by the peppery first course.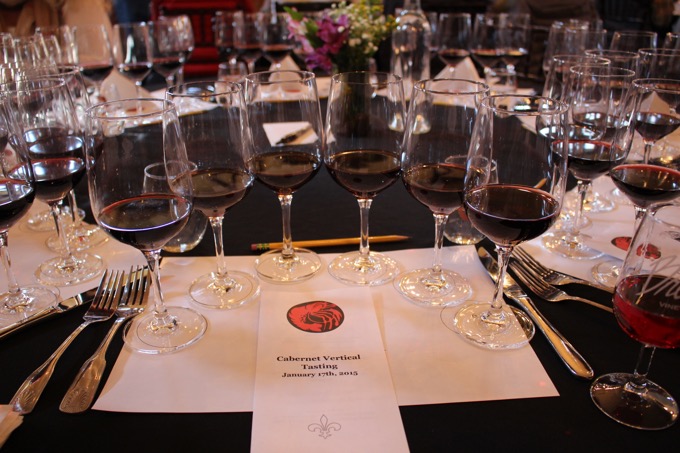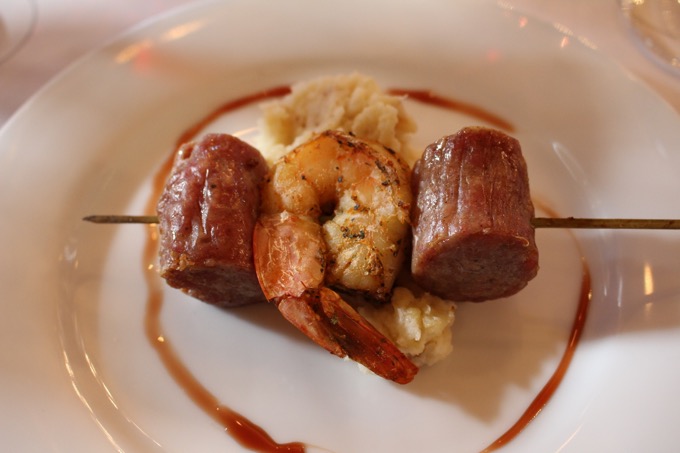 The second course presented pork lollipop raised with fig and cippolini onions served overt tarragon gnocci and ginger oil. Here again, the 2008 paired quite well, but the chewy nature of the lollipop tended to favor the chewier wines—the still young 2010 and the even younger 2012. I kept returning to the 2010 vintage as I nibbled on this course. The 2010 Cabernet Sauvignon was still tight on the nose but swirling coaxed elements of tobacco and dark fruit. Tannins were still a bit on the chewy side too—no wonder it paired with the braised pork.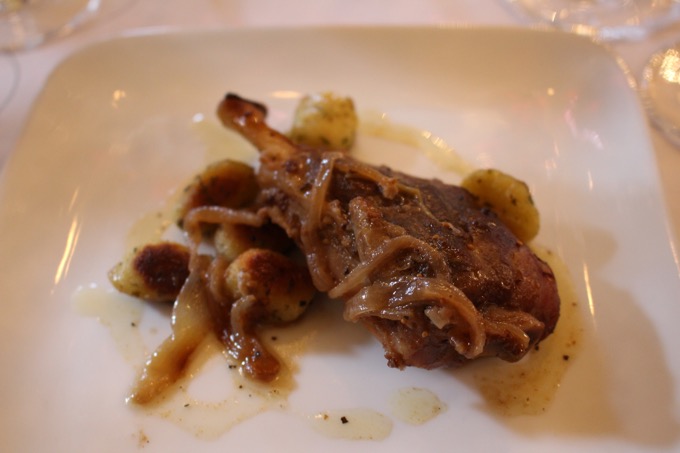 The third course featured grilled lamb chops over stewed carrots and brussel sprouts with chimi churri and demi. More spices meant more opportunities for the fruit-driven 2008 vintage to shine; however, I gave a nod to the 2007 Cabernet Sauvignon with its notes of dark plums and cherries and whiffs of cedar and sandalwood; it presented a full mouth feel and a nice length to complement the chops and stewed veggies. Paul is a fan of both lamb chops and brussel sprouts, and he favored the 2013 Zydeco with this course.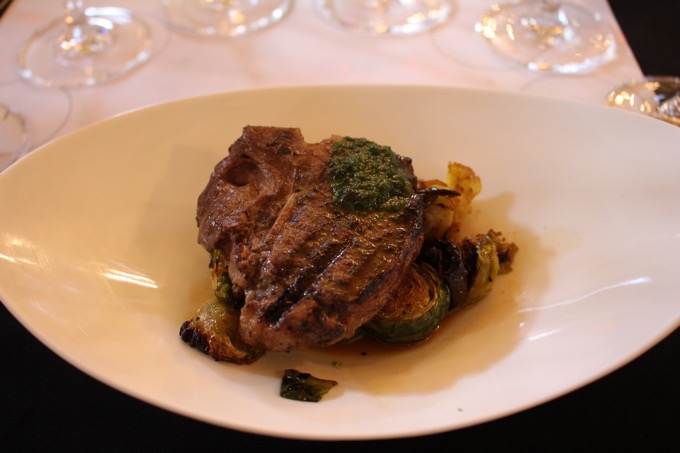 Of course, a Cajun feast would not be complete without something extra or lagniappe. Here the lagniappe was the port-style lineage, 1st edition. Enjoy a sip of this on its own or pair with a strong cheese; dark chocolate should also pair quite well.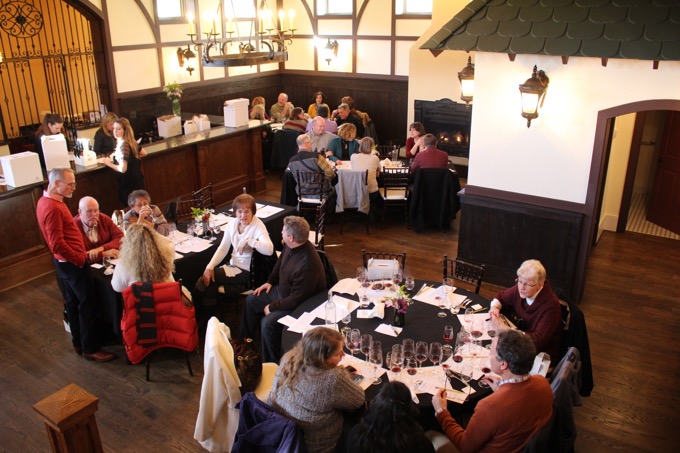 Other Virginia wine lovers attended the vertical tasting including our friends Susan McHenry and Erica Johannsen. The next vertical tasting at Breaux Vineyards will feature a cast of Merlot vintages followed by a lineup of Nebbiolo vintages in April. Plan a visit to Breaux Vineyards and be sure to sign up for a vertical tasting; please mention that Virginia Wine Time sent you.