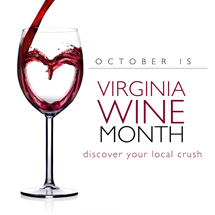 October is Virginia Wine Month, and on this past Wednesday the Whole Foods Tysons in Falls Church capitalized on the celebration by featuring red wines from Pearmund Cellars. These included the 2012 Cabernet Franc and the 2012 Petit Verdot. Marketing director Neche Harris invited us to participate in the event, and we eagerly accepted. We've been to a few Virginia wineries; of course, we were in our element!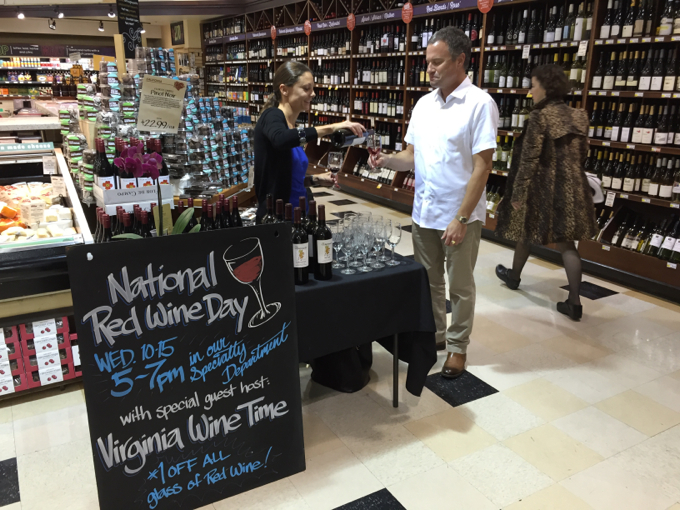 So what were our impressions of the wines? The 2012 Cabernet Franc was lighter-bodied with brambleberry notes and spicy characteristics—typical for a well-crafted Virginia Cabernet Franc. The 2012 Petit Verdot presented a more fruit-forward profile with dark fruit on the palate along with hints of licorice; oak nuances added a bit of complexity. Our favorites? Depends on food. The versatile Cabernet Franc would certainly pair well with lighter fare, cheese plates, or even Thanksgiving dinner with its herbed turkey and numerous side dishes. Grilled meats or game? The Petit Verdot by a mile.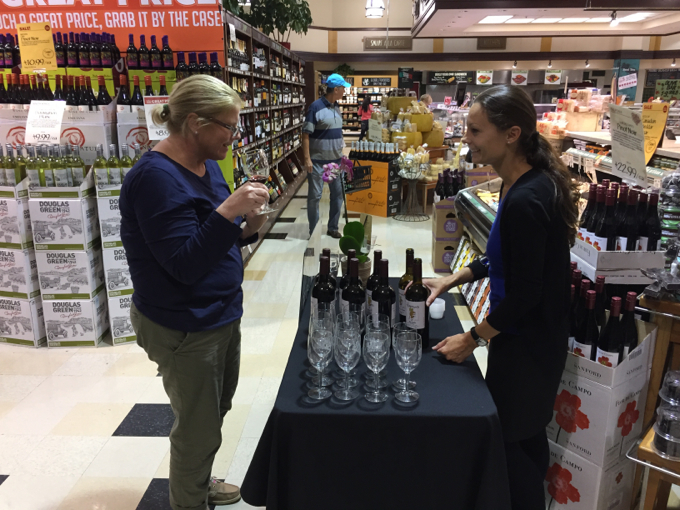 We enjoyed mingling with customers many of whom had already experienced Virginia wines and spoke favorably of them. We can recall the early days of our blog when very few folks had tasted Virginia wines, and their impressions were not so wonderful. We can also note that according to our very rough estimate, most of the tasters at the Whole Foods event preferred the 2012 Petit Verdot.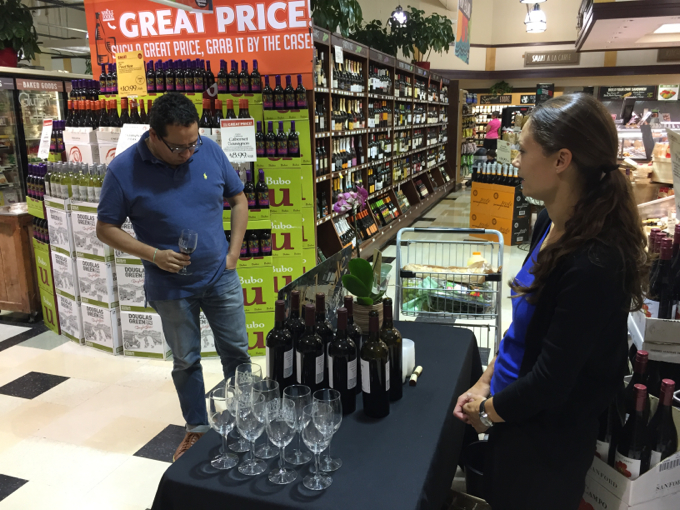 We applaud Neche Harris and Whole Foods Tysons staff for promoting Virginia wines. Can't find your Virginia wine at your local market? Shop at the Whole Foods in Falls Church, and be sure to tell Neche Harris that Virginia Wine Time sent you!