Paul celebrated his birthday this past weekend with Virginia wine. Is there any other way to celebrate a special occasion?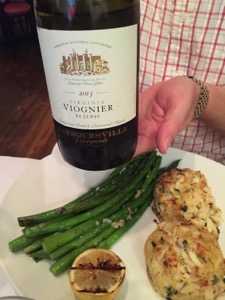 Paul's birthday was on May 29, and I took him out to dinner at Chef Geoff's. We feasted on crab cakes and the Barboursville Viognier—the same white wine that was poured at our dinner celebration in February. It still presented the same floral aromas and full mouth feel that we enjoyed three months ago!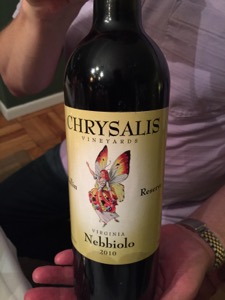 On Saturday, I cooked an Italian dinner with beef and Italian sausage ragu, a large Italian salad and garlic bread. We paired this with the earthy 2010 Nebbiolo from Chrysalis Vineyards. The tannins seemed to soften with the tomato-based ragu, and we enjoyed the brambleberry elements too.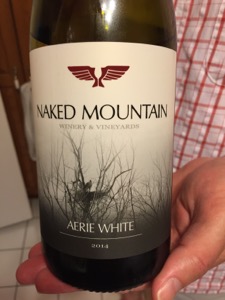 The weekend finished with a picnic on Sunday and a bottle of the Aerie White from Naked Mountain Vineyards. A perfect wine with picnic fare on a very warm day!!
Make Virginia wines a part of your celebrations. Visit local wineries to find your own special favorites. Be sure to mention that Virginia Wine time sent you!