Jose Andres is well known in the area for his fine restaurants that include Jaleo and Zaytinya. His latest culinary venture is America Eats Tavern located in the Ritz Carleton Tysons. America Eats manager David Strong invited us to the restaurant for a food and wine dinner. In the course of eating and sipping, we learned more about Andres' concept behind America Eats and the critical role that Virginia wine plays in putting that concept into practice.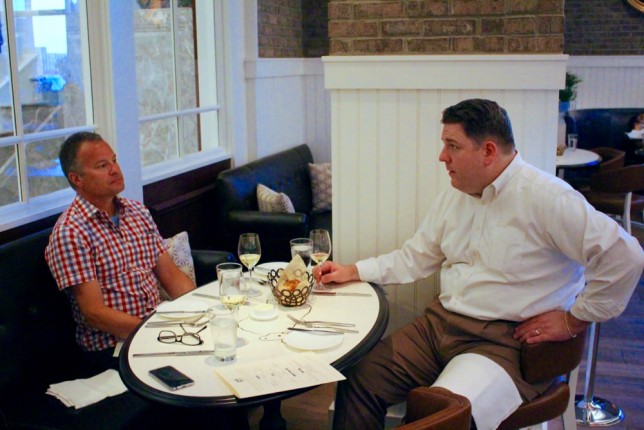 America Eats presents itself as a no pretense establishment. Patrons at the bar sported business casual attire with sleeves rolled up; others were dressed in more comfy but appropriate summer attire. David Strong explained to us that Andres' goal for America Eats was to attract a no-nonsense clientele who was more interested in experiencing the possibilities of classic American cuisine prepared with interesting culinary twists. Only seasonal foods are served at America Eats, so don't expect to find asparagus on the menu in February. However, do expect to find local wines to pair with a dinner selection that may also feature fresh local ingredients. America Eats boasts a selection of excellent Virginia wines that include such labels as Michael Shaps, Barboursville, Linden, Early Mountain, Ankida Ridge, Glen Manor, and RdV. Other American wines include those from New York, Texas, New Mexico as well as selections from better known wine producing states such as California, Oregon, and Washington.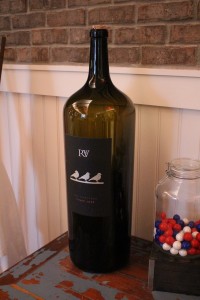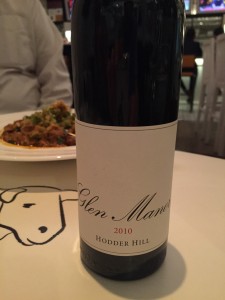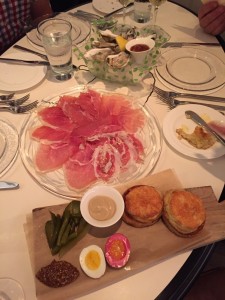 Our niche, of course, is Virginia wine, and David Strong did not disappoint us. Awaiting us was a plate of raw oysters from both the Rappahanock and Washington coasts, and these were paired with a very nice 2013 Riesling from Rockbridge Vineyards. This was followed by a lovely crab cake created from Chesapeake crab; the cake was topped with a lemon foam and partnered with a fuller-bodied 2012 Chardonnay from Early Mountain. Next up was a dish after my own heart——a pork jambalaya prepared with suckling pig and topped with fried pork skins. I'm from Louisiana and couldn't wait to dig into this. I must admit, I've never eaten suckling pig jambalaya; Cajuns usually make pork jambalaya with pork chops and andouille sausage, so this was a first for me. I can report that this rendition was absolutely delicious, and it was served beside the complex 2010 Hodder Hill from Glen Manor. The final entree was braised mutton served with the Jose Cuvee. The Jose Cuvee is a Merlot-based blend prepared for Andres by RdV. This cuvee also happens to be the house wine and bottled in huge bottles that make magnums look small by comparison. For dessert we enjoyed the Martha Washington chocolate cake, and it was a decadent treat that ended our dining experience.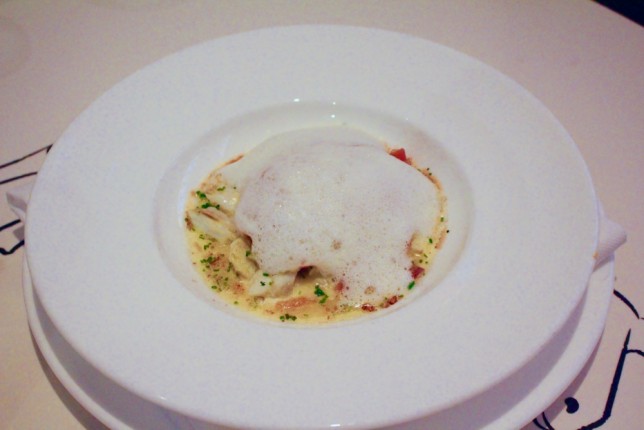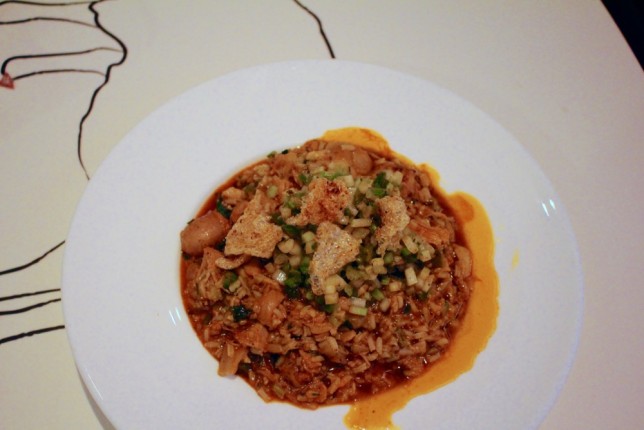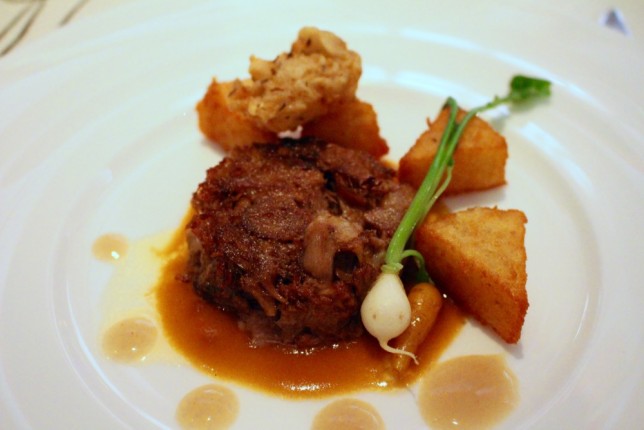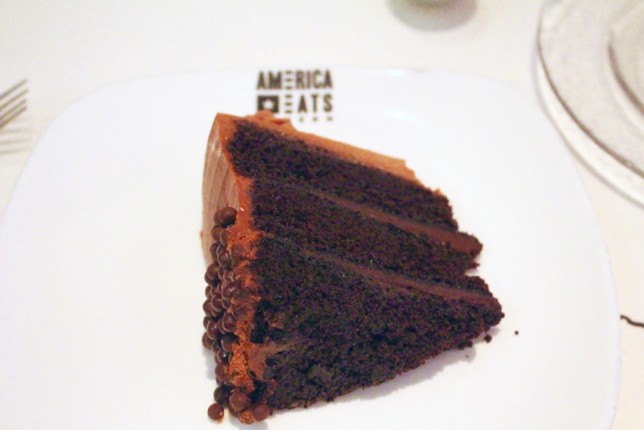 Our evening came to a close, but not before we received a tour of the restaurant to reveal its private dining area that can be used to host wine and dinner events as well as its state of the art wine cellar where the full selection of Virginia wines are stored.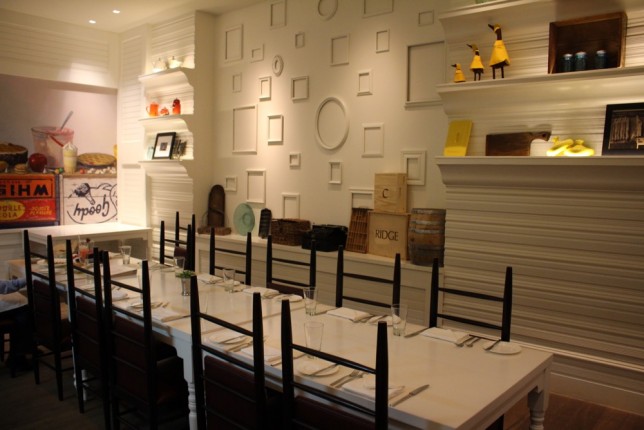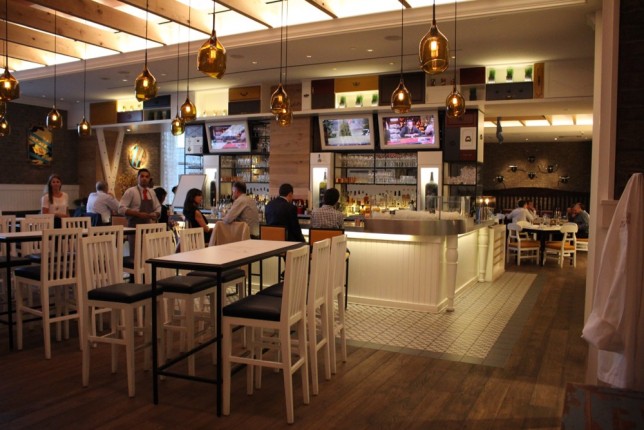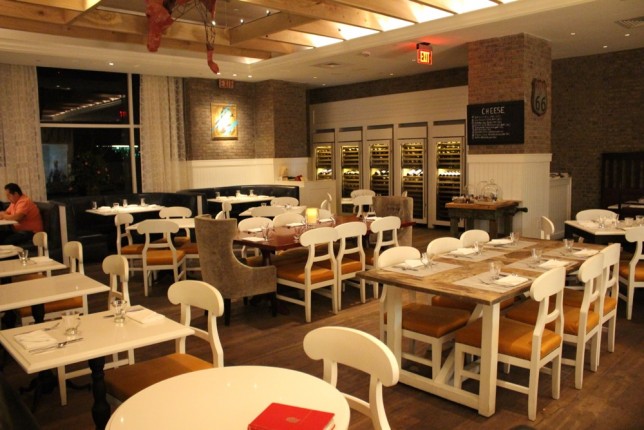 Looking for a full culinary experience that features American cuisine, fresh seasonal ingredients, and excellent Virginia wines served in a no-attitude-required environment? Consider Jose Andres'
America Eats Tavern
located in the Ritz Carleton Tysons. Mention to the maitre-de, table server, bartender, and sommerlier that Virginia Wine Time sent you!