Casanel Vineyards and Winery had fallen off our radar over the past few years, but our friend and Casanel wine educator Kathy Lang Wiedemann convinced us that it was time for us to revisit the winery. We recently did just that and met with owner Katie DeSouza for a tasting of Casanel's premiere wines; along the way, we learned of new changes at Casanel that has put the vineyards and winery on track to produce some wonderful wines.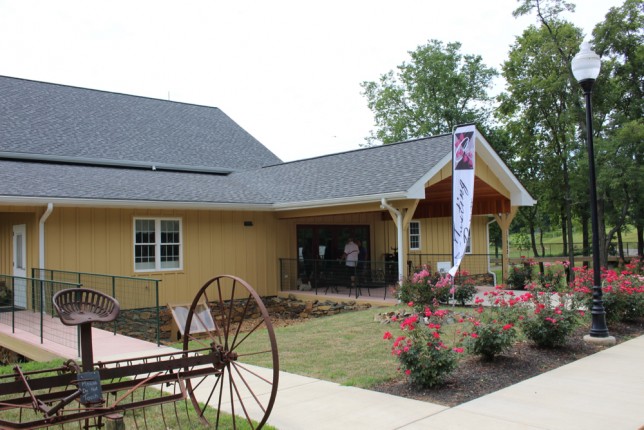 Casanel Vineyards and Winery opened a new and more spacious tasting room since our last visit, and we were impressed with its wood floors and airy atmosphere. It is here where tasters can sample the Casanel vintages under the more familiar Casanel label. The older facility is now being used to taste the premiere wines, and these bear a cleaner, more elegant label. These were the most evident signs that a different yet better direction was being undertaken at Casanel. Katie De Souza, daughter of Casanel's founders Nelson and Casey DeSouza, has taken on a more prominent role in managing both the vineyards and winemaking, and it was Katie who conducted our tasting. Katie explained to us that her decision to lead Casanel Vineyards and Winery in a different direction was taken after consultation with renowned viticulturist Lucie Morton who advised Katie to make needed improvements in the vineyards' management. In addition, Katie has been learning the craft of wine making under the tutelage of French native Katell Griaud who has previously worked for Kluge Estate and then Trump Winery.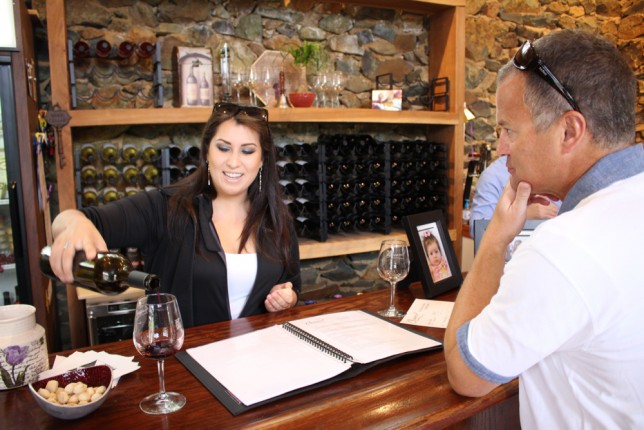 Proof is always in the pudding—-or the wine glass in this case, and after our tasting, I concluded that the new course taken by Casanel Vineyards and Winery has produced excellent results. All seven of the premiere wines that we tasted were clean and well crafted. My particular favorites included the 2014 Ellianna, a crisp Pinot Gris that was fermented and aged in stainless steel tanks. It's soft peach notes and subtle mineral element made for a refreshing pour that seemed perfect for enjoyment on a warm day. I also gave two thumbs up for the 2014 Chardonnay which is a blend of three styles—-stainless steel, neutral French oak barrels, and new French oak barrels. Pear and citrus elements prevailed with an acidic mid palate and toasty finish that suggested a food-friendly wine. In fact, I served this one with crab cakes and roasted summer squash at a recent dinner party! The 2013 Petit Verdot earned my nod for favorite red wine; this too was the product of a blend of wines aged in neutral and newer French oak barrels. An initial licorice note was then followed by aromas and flavors of dark currants and plum; a lingering finish made for a more complex wine. An extra treat was a taste of the smoky 2013 Carmenere with its fruit forward palate and whiffs of violet and tobacco on the nose. This is a limited production wine and available only to the wine club members.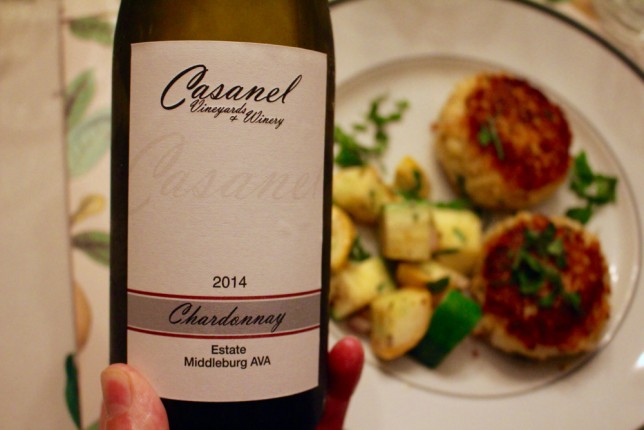 Enhancing the tasting experience was a portfolio that presented each wine being tasted; in addition to descriptions of each varietal, technical details such as harvest date and ph levels are included. This encourages the customer to develop a conversation with the tasting associate about the wines; of course, we always ask questions, and the portfolio provided us with a wealth of information about the wines that we tasted.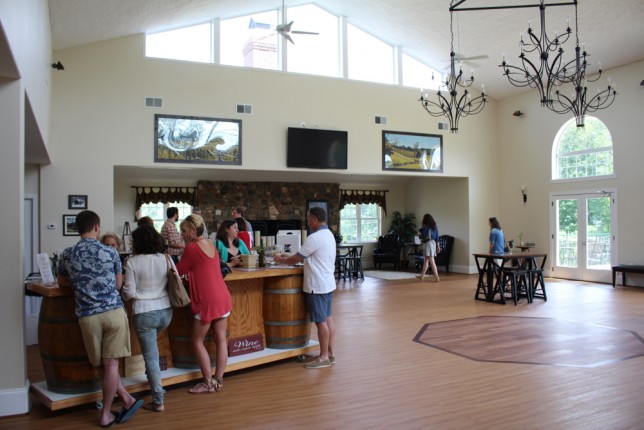 After our tasting, we lingered for a while in the new tasting room and enjoyed a glass of the 2014 Ellianna. We took in the gorgeous vineyard landscapes while sipping and nibbling on cheese and baguette. We know that we will return to Casanel Vineyards and Winery soon. Plan your own visit to Casanel Vineyards and Winery and be sure to mention that Virginia Wine Time sent you.