Location means everything in the wine world, and the concept behind Locations wine is all about location. Winemaker and owner of Locations, Dave Phinney, has championed a concept that great wines can be made by sourcing grapes from the best vineyard sites located on the planets' best wine producing regions. Phinney purchases quality grapes from various wine growing regions and then produces excellent wines from his facility in St. Helena, California. Thanks to Balzac Communications we were able to sample these wines.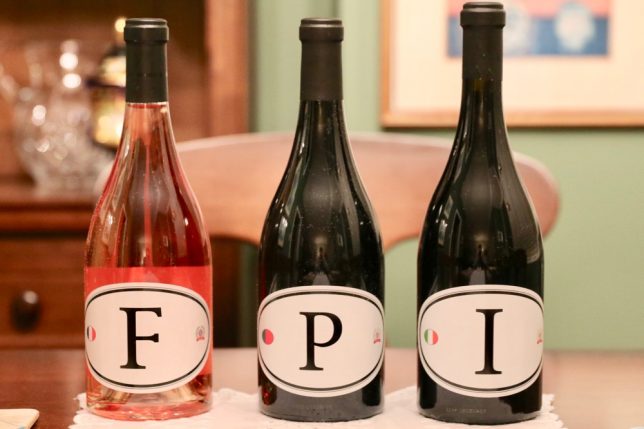 The labels look like the alphabet chart that we all saw in kindergarten—-F, I, P, etc with some blends thrown in for good measure. These include OR, AR and TX. However, these wines are anything but elementary. We have been a fan of these wines for quite some time and appreciate their accessibility without sacrificing quality. They also are able to express a sense of place. We will be reviewing three of our favorites from this lineup starting with F.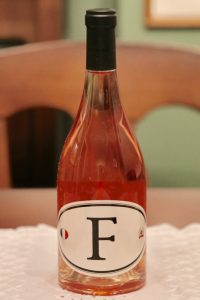 So what is F? Well, it follows the letter E; in addition, F is a rose produced from France. Hence, it earns the F designation on the label. F is produced from the Grenache grape grown in the vineyards of southern France. It presents a translucent pink tone in the glass that suggests summer but in reality is quite versatile all year round. We recently enjoyed it on a colder winter evening with pasta tossed with olive oil, thinly sliced ham, parmesan cheese, and Italian herbs. Floral notes were accompanied by aromas of strawberry and peach fuzz. Bright red berry and melon flavors played well with a flinty edge that made for a refreshing, dry rose. I love these kinds of roses in the summer, but I always make certain to have a stash of these on hand for Thanksgiving or any larger gathering where a variety of dishes may be served but different wine palates will have to be satisfied.
Dry roses are versatile and can/should be served year round. Seek out F at your local wine shop, and mention that Virginia Wine Time sent you! Oh—-stay tuned for other letters of the alphabet!