Many Virginia wineries offer membership clubs, and readers may wonder if joining these clubs are worth the perks. I belong to three clubs at Virginia wineries, and I can report they are definitely worth a taste (or two.)
Blenheim Vineyards
I have fully embraced winemaker Kirsty Harmon's philosophy of making wines to enjoy now. The Blenheim wine club offers to members a chance to enjoy wines that the general public may not be able to purchase immediately. I get shipments 4 times a year. For example, my spring and summer shipments included (among others) the Red Table Wine NV, the Painted Red 2013, and the Painted White 2013. We recently enjoyed the Painted Red with a meal that featured grilled filet mignon with sautéed mushrooms. Its ripe berry and plum flavors were complemented by spicy elements that paired quite nicely with our meal. Past favorites have included Sauvignon Blanc and Rousanne. Of course, the artist in me always appreciates the painted labels which change with each vintage.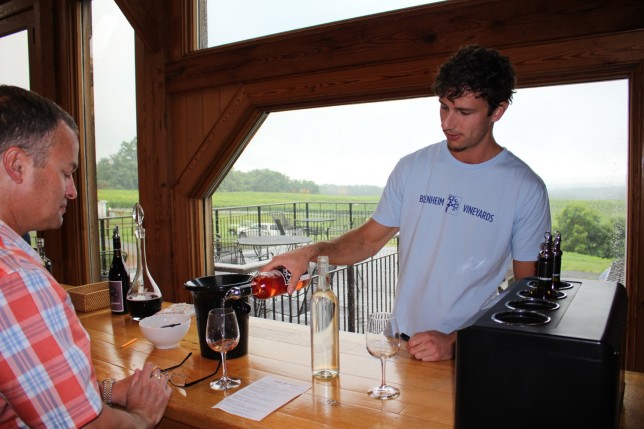 Breaux Vineyards
This was the first wine club that I joined thanks to wine educator extraordinaire, Silvia Miller. Club members get to enjoy wines that are crafted just for them. My current club favorite is the Stone Barn White 2014; this wine screams summer! Floral notes lead the profile that include citrus elements and wet stone. A refreshing acidity gives way to a surprisingly honeyed finish. Elegant enough to grace a dinner party that includes shellfish but fun on its own with fresh fruit and cheeses. The new members only tasting room is complete and open for business. On a recent visit Bruce Miller poured the club wines for us to taste. It was nice to meet other club members and fun to chat about the current club wines.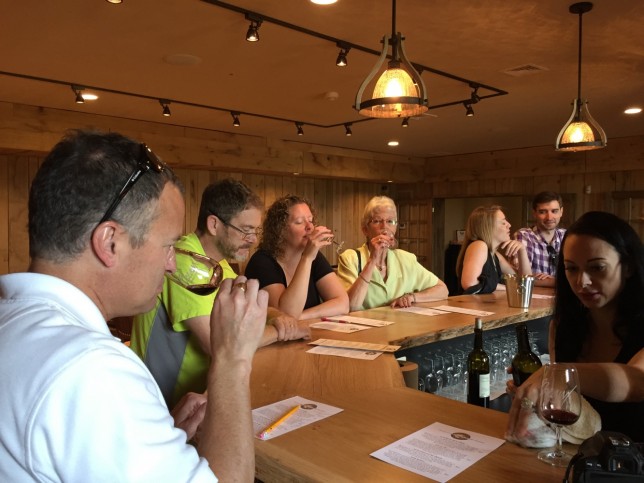 Pollak Vineyards
I have been a Pollak fan for many years now and look forward to my tasting from wine expert, Casey. It's always nice to enter the tasting room and be recognized. Perks here include 15% discount on all wine purchases, free tasting for me and my guest (usually my spouse), and prerelease on limited production and reserve wines. I recently visited the winery and can attest to the excellence of the Provence style 2014 Rose with its strawberry notes and subtle whiffs of dried herbs. This is a dry rose and its lively acidity demands warm weather and a picnic—we will be bringing this one to a Wolf Trap concert this summer.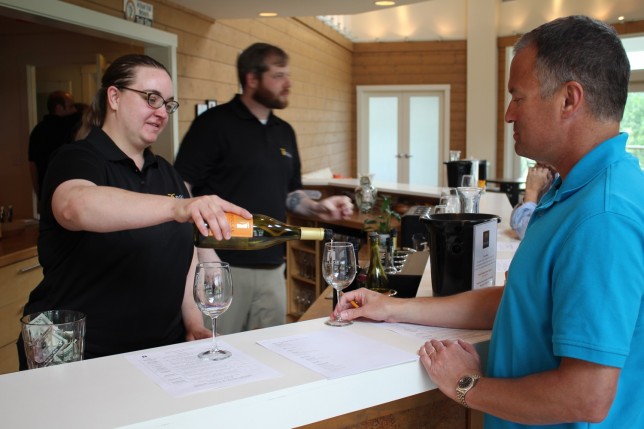 If you've ever considered joining a wine club at one of the Virginia wineries, think about looking into one of these. More details about the clubs can be found on their websites. And when you do visit them, tell them Virginia Wine Time sent you!