I'm a club member at Casanel Vineyards and Winery. As a member I need to periodically pick up wines at the winery. Last Saturday we decided to head to Casanel and pick up some wines. At the same time we planned to meet our friend Renee Catacalos of On Our Plates Chesapeake and her sister, Stacy. Renee is the former editor of Edible Chesapeake. She is currently writing a book and wanted to get our take on local wines and experience a local winery.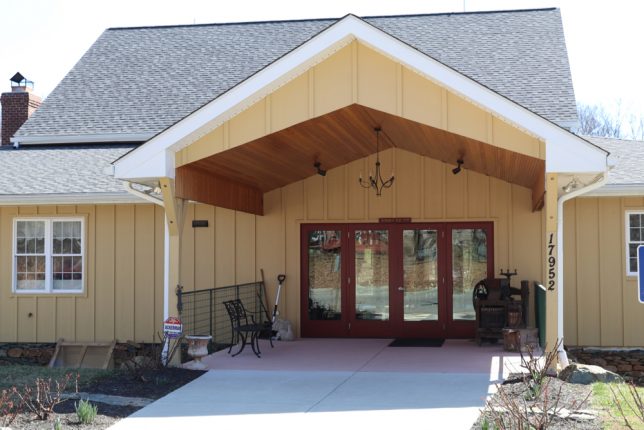 We all met at Casanel and were delighted to find out that Katie DeSouza would be conducting our tasting. Katie is a font of knowledge and Renee gathered loads of information for her book during our tasting. Katie's sister Anna was on hand to offer her expertise as well. We tasted through the entire line of wines and were thoroughly impressed once again! Casanel is really making some amazing wines and deserves some accolades for their hard work.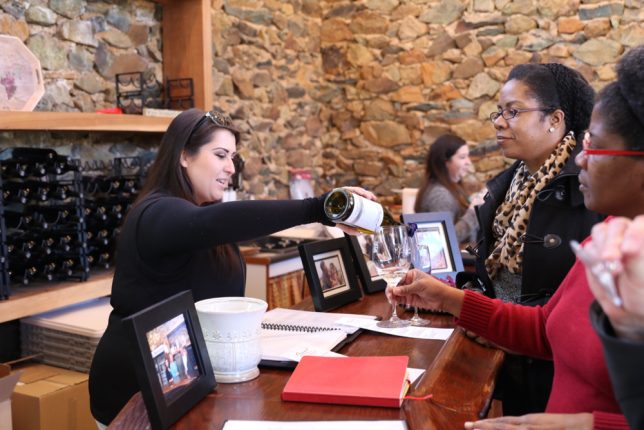 My favorite white wine from he lineup was the 2015 Ellianna. The Ellianna is a Pinot Gris fermented in stainless steel. I noted pear, melon, and citrus. It's bright and fresh and perfect for the upcoming warm days. Warren mentioned this would pair well with summer light fair and even oysters!
My favorite red of the day was the 2014 Cabernet Sauvignon. This was aged for 20 months in French oak. I noted blackberry, cherry, and a whiff of violet. The tannins are a bit tight right now but will smooth with aging. I thought you could enjoy this wine now and into the future. And have it with a thick filet mignon. It was pair beautifully!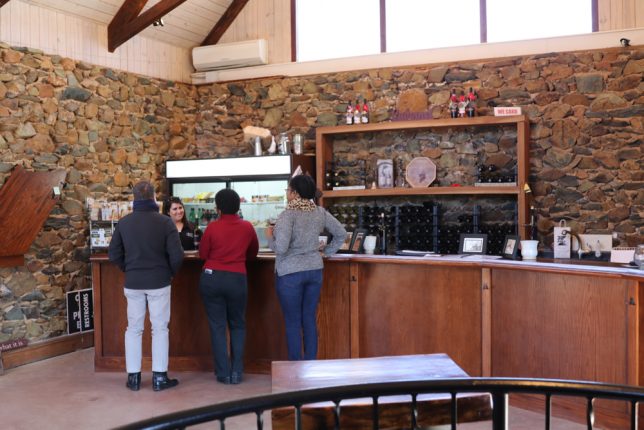 After our tasting we all shared a bottle of the 2014 K2 Red Blend. It's a blend of Merlot, Cabernet Franc, Cabernet Sauvignon, Petit Verdot, and Carmenere. We enjoyed it with baguettes, a sharp cheddar cheese, and charcuterie. While enjoying the wine and nibbles we caught up on each other and chatted local wines and foods. Renee took lots of notes for her book all while enjoying the wine and conversation.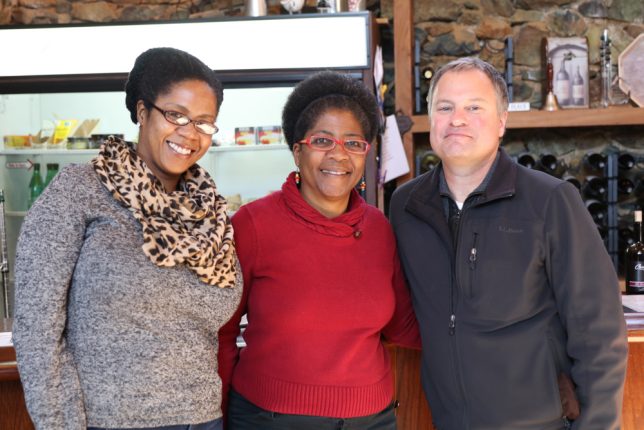 Before leaving we all purchased our favorite wines (almost a case!). We all agreed that winemaker Katell Griaud is teaching Katie some great skills and it certainly shows in the wines. There was not one wine we didn't enjoy. We suggest you plan a visit to Casanel and taste the changes that have been taking place. And when you do, tell them Virginia Wine Time sent you!