The holidays are over now, the holiday trimmings are stored away, and the rush of attending holiday parties and events has subsided. We decided to destress from our holiday happenings with a visit to Delaplane Cellars. We counted on the spectacular views from the tasting room and the excellent wines there to give us that zen-like experience that we needed.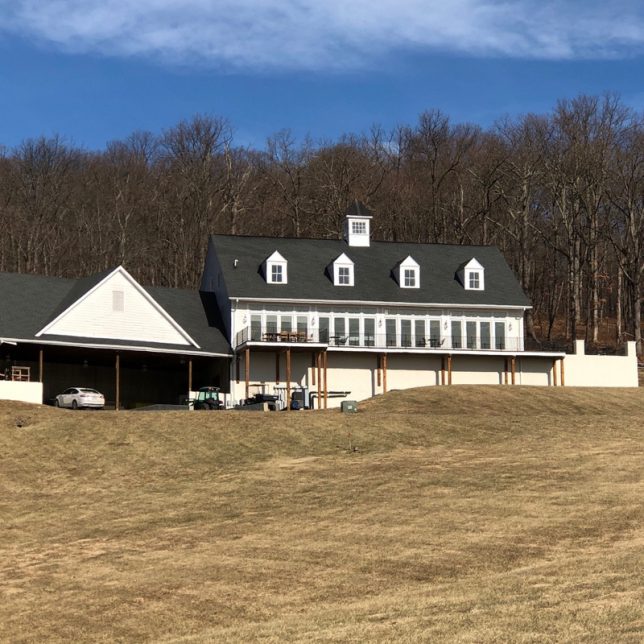 The frigid temperatures did not deter us from venturing out to the winery, but other wine tasters decided to stay cozy at home. We and few other bundled-up sippers were at the tasting bar; we knew we were going to be rewarded with the peace and quiet that we sought. Our tasting began with the Rose, one that is produced from the saignee method and a blend of Merlot Cabernet Franc, and Cabernet Sauvignon grapes. Its salmon pink hue and strawberry notes suggested a classic rose, and indeed it was. Rose is a good pour anytime of the year, and we enjoyed this 2016 offering from Delaplane Cellars. White wines followed, and I enjoyed the 2016 Vidal Blanc with its aromas of tropical fruit and flavors of juicy apple. Serve as an aperitif or with a spicy dish. In fact, if spicy food is on the menu then try the 2016 Petit Manseng; tropical fruit characteristics and sweeter palate should be enough to cool down spicy Thai or Cajun dishes.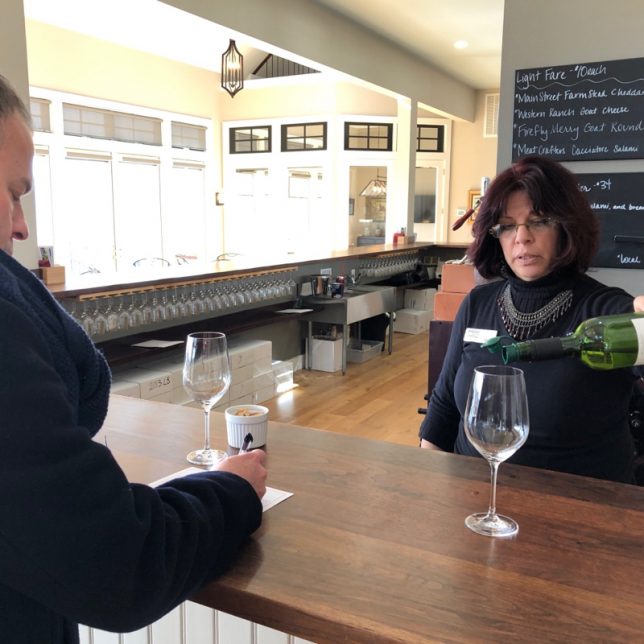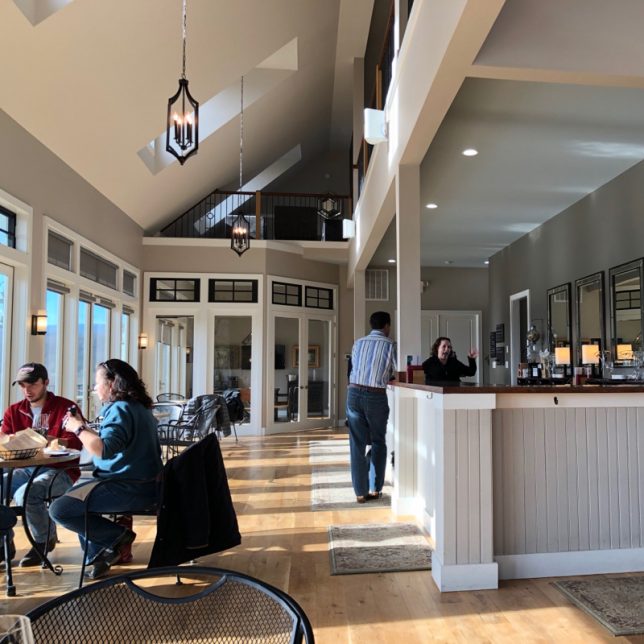 Of the red wines, Paul enjoyed the light-bodied 2014 Cinq, a blend of Cabernet Sauvignon, Merlot, Petit Verdot, Cabernet Franc, and Syrah. A nose of smoke, jam, and tobacco led to flavors of brambleberries, licorice and spice. Perfect with lighter fare, pizza, or a plate of deli meats and cheeses. For heavier dishes that might grace the table this time of year, the 2014 Left Bank Estate is the wine to pour. It's a blend of Cabernet Franc, Cabernet Sauvignon, Merlot and Petit Verdot. Blackberry notes and aromas of forest floor were followed by cherry and blackberry flavors. Nice tannins should play well with braised fare or heartier meats.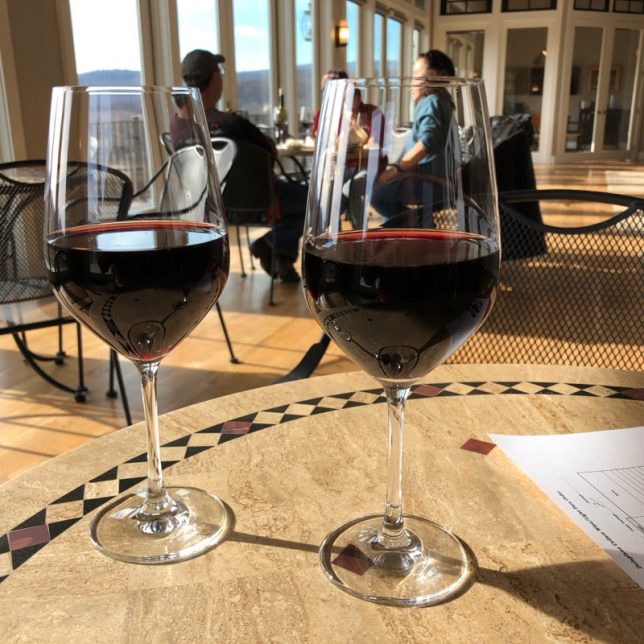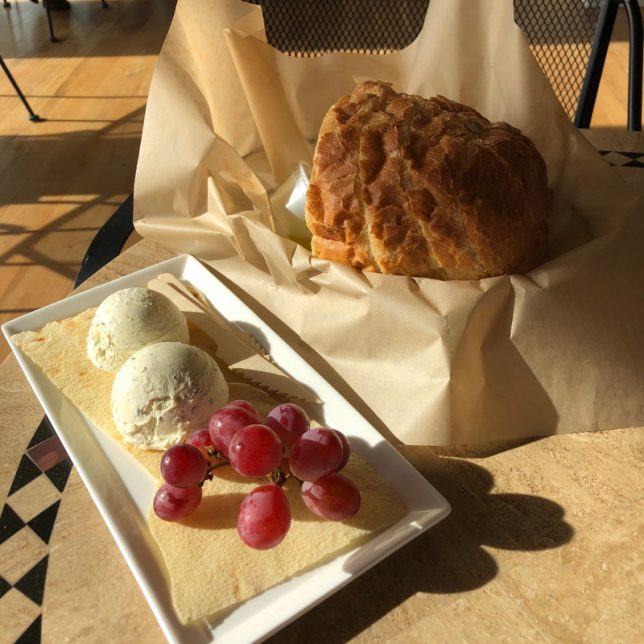 We continued our experience at Delaplane by enjoying a glass each of our favorite red wines along with a cheese plate and bread. We made certain to enjoy the beauty of the stark winter landscape and mountain peaks as they lay against a sharp cerulean sky.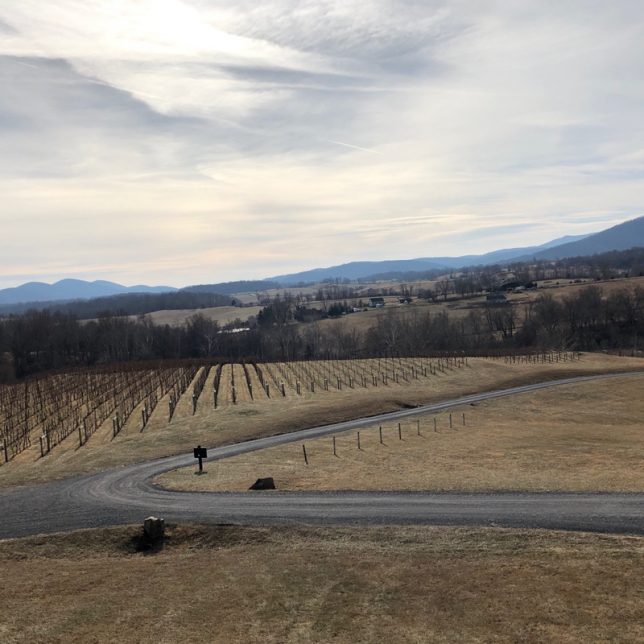 Begin your New Year with a visit to Delaplane Cellars. Be sure to mention that Virginia Wine Time sent you!