On Sunday we went to pick up club wines and do a tasting at Breaux Vineyards. We went straight to the club room and Bruce was there just waiting to conduct out tasting. It's always nice to see a familiar face at Breaux.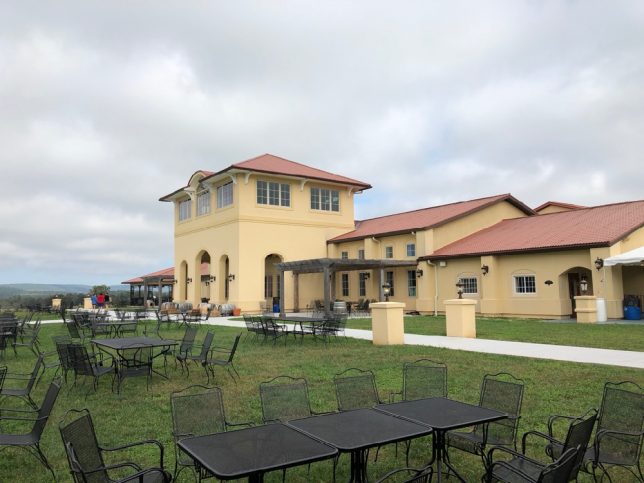 We started with the club wines. We tasted 2016 Vidal Barrique, the 2015 Cellar Club Chardonnay, the 2016 Six Degrees and a new, sweeter white called 2016 Orleans. Of these I really enjoyed the 2015 Cellar Club Chardonnay. We noted apple and pear on the nose and on the palate. We also enjoyed the 2016 Six Degrees. Here is another one that tastes like it smells. We noted strawberry and cherry on the nose and on the palate.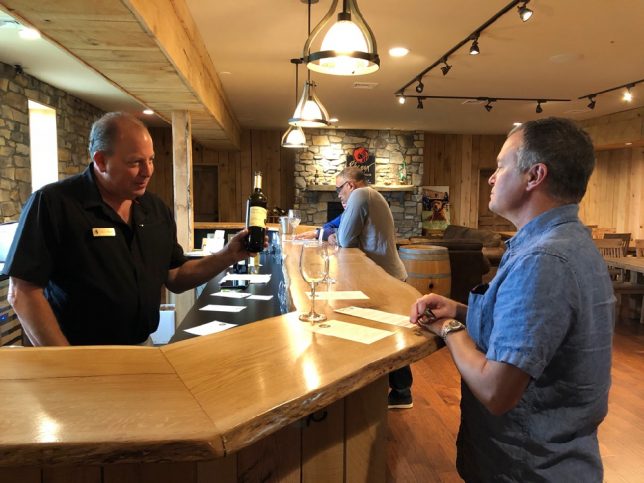 After our tasting with Bruce we moved back upstairs for a regular tasting. And who was at the bar? Bruce's wife, Sylvia! We always enjoy talking wine with Sylvia. We tasted through the wines on the regular tasting menu. From the whites on the list I really enjoyed the 2016 Madeleine's Chardonnay and Warren enjoyed the 2016 Viognier. I noted tropical fruit and some citrus notes on the Chardonnay. Warren noted melon, floral notes and a full mouth feel.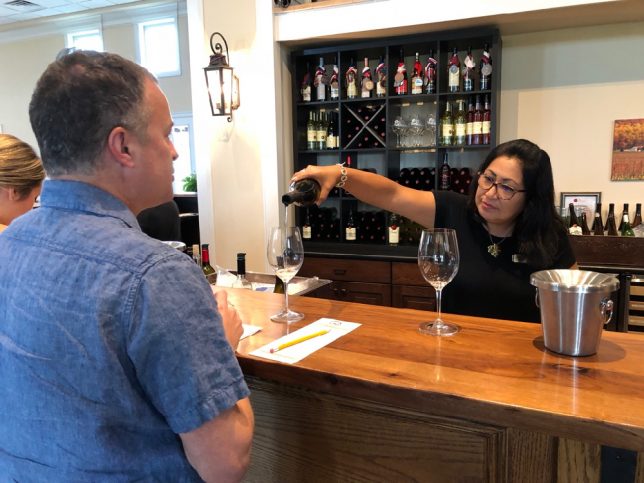 We then moved onto the reds. Sylvia was able to do a mini-vertical tasting of two vintages of the Meritage. We tasted the 2013 and the 2014. I preferred the 2013 and Warren put a star next to the 2014. I underlined black cherry, plum, and candied fruit on the 2013. Warren jotted down raspberry, blackberry and pepper on the tasting sheet for the 2014. Both can be enjoyed for years to come.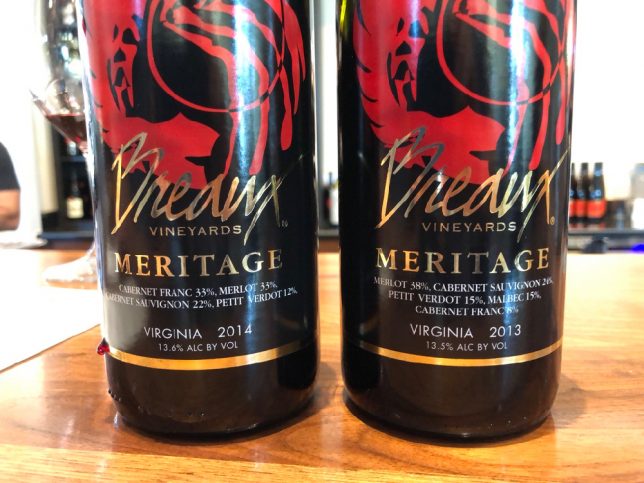 After our tasting with Sylvia we grabbed some bread and cheese and sat out on the patio while enjoying a glass of the 2016 Madeleine's Chardonnay and the 2016 Viognier. It was a great way to enjoy our Sunday afternoon.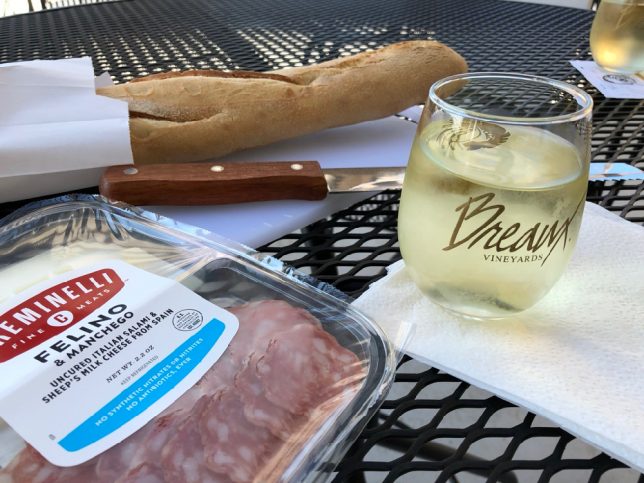 Before leaving we purchased a half a case and said our goodbyes. We always enjoy our time at Breaux Vineyards! A big Thank You to Jen Breaux for letting us purchase two bottles of the 2015 Jennifer's Jambalaya! If you haven't been to Breaux Vineyards lately, stop by and check out the latest releases and tell them Virginia Wine Time sent you!