Yesterday we went to Delaplane Cellars to pick up club wines and taste the lasted wines on the tasting menu. Our tasting associate was new and told us she came from Notaviva (which closed recently). She did a great job conducting our tasting. Our favorite white was the 2016 Sauvignon Blanc. We noted floral aromas, lemon and lime, and herb. It's perfect for one of these final warm days of summer.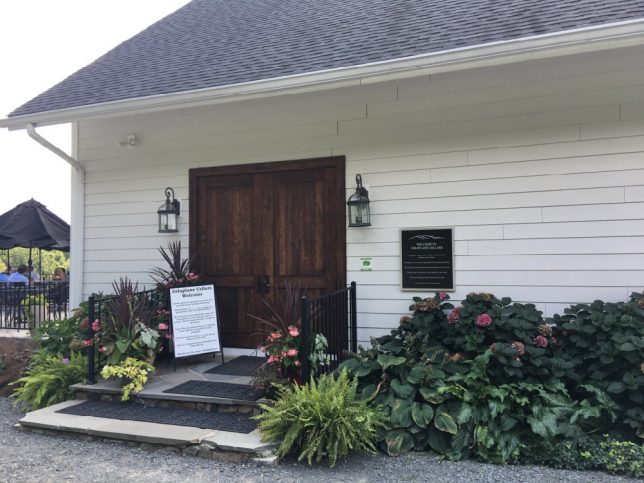 Our favorite red was the 2014 Williams Gap. A Bordeaux blend of cabernet franc,, merlot, cabernet sauvignon, and petit verdot. We noted cherry, plum, coffee, and a long finish. This would be perfect with a nice filet mignon or even by itself!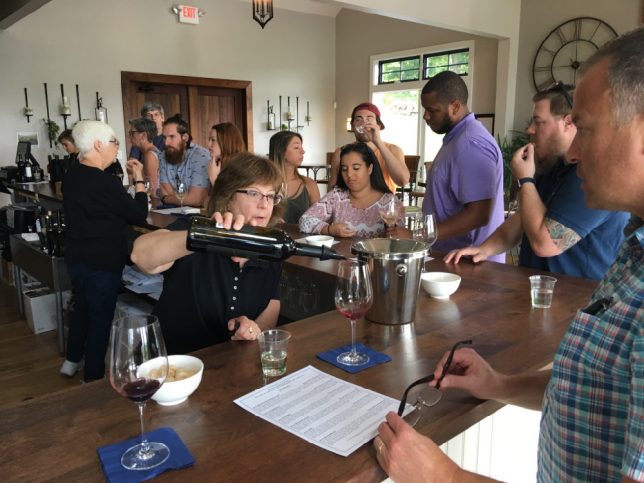 After our tasting we ran into Jim Dolphin, owner and winemaker. He invited us to join him for a private tasting of several wines. We tasted the 2016 Barrel Fermented Chardonnay, The 2016 Sauvignon Blanc from the vineyards at Notaviva, a dry 2016 Petit Manseng, an off dry 2016 Petit Manseng, the 2014 Springlot and the 2014 Left Bank. All of these were very well made wines and we enjoyed tasting them and chatting about them with Jim. My favorite here was the 2014 Springlot with it's lighter tannins, smooth long finish and notes of coffee and a bright fruity beginning. We both really enjoyed the 2016 Barrel Fermented Chardonnay. We noted pear and hints of apple with hints of toasty oak and butter.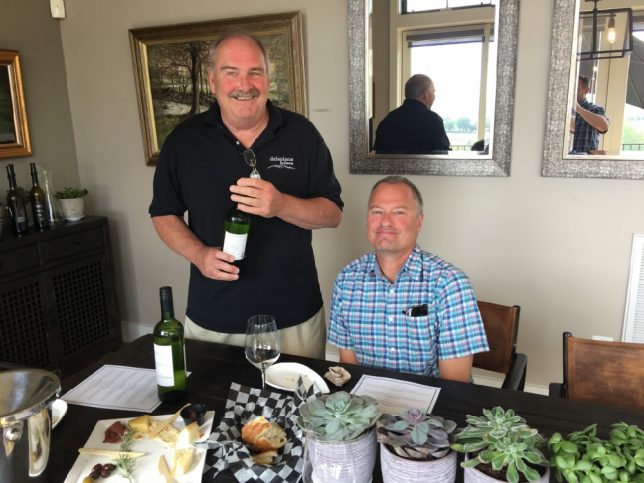 We always enjoy our time at Delaplane. And getting to have a private tasting with Jim was a treat! Thank you, Jim! We'll return soon to pick up more club wines and enjoy the wines on the current tasting menu. We suggest you visit Delaplane Cellars soon as well! And when you do, tell them Virginia Wine Time sent you!