Over the Memorial Day weekend we went to Charlottesville to re-visit some of our favorite wineries and to check out a new one.
Our first stop was King Family Vineyards. We last visited in October 2016. Since our last visit they have built a new area for tasting. The new room is called the Polo Room. It is available for events, overflow for the main tasting room, and large groups. It was empty when we arrived so we elected to do our tasting in the new room.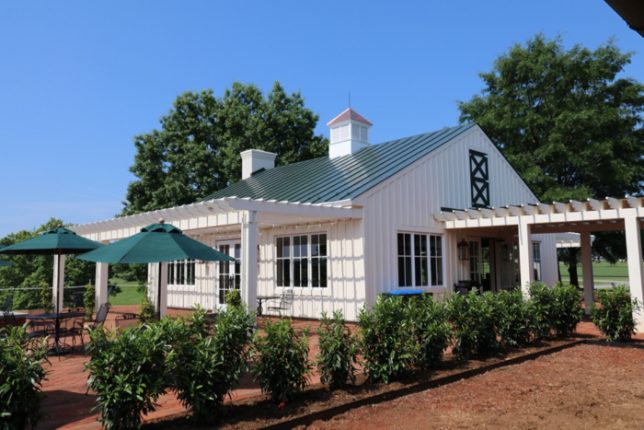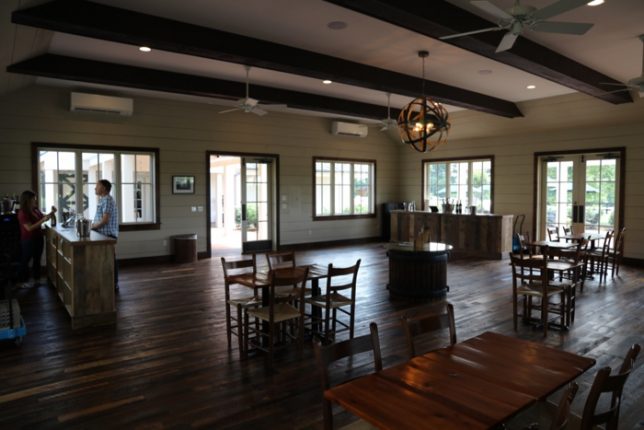 Our tasting associate was very knowledgeable about King Family wines and guided us through our tasting like a pro. Our favorite white was the 2015 Viognier and our favorite red was the 2014 Meritage. Another favorite was the Crose. We like to take the Crose to Wolf Trap to enjoy while attending a concert. The new Polo Room has a beautiful patio that wraps around the building. We decided to enjoy a glass of the Viognier while enjoying the views. It was a beautiful day and the King Family grounds provide an amazing view of the surrounding mountains.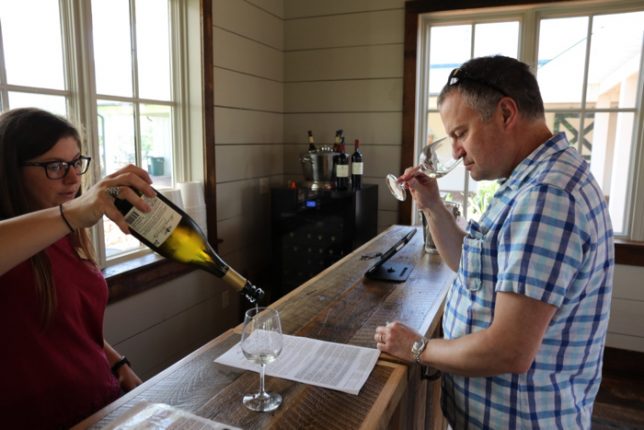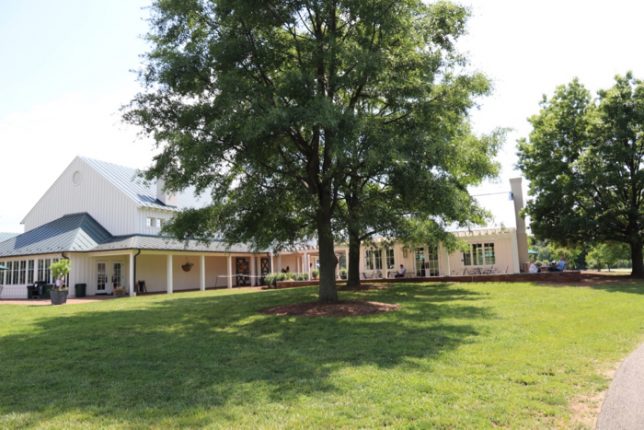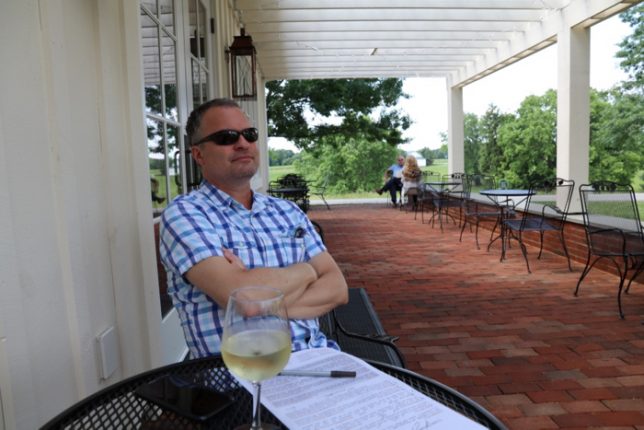 We always enjoy our time at King Family. The wines are perfect, the view is memorable and the staff are always welcoming and full of information.
Our next stop was Pollak Vineyards. I'm a club member there so it's always fun to return to see what is new. And it's always nice to see staff we know and who know us.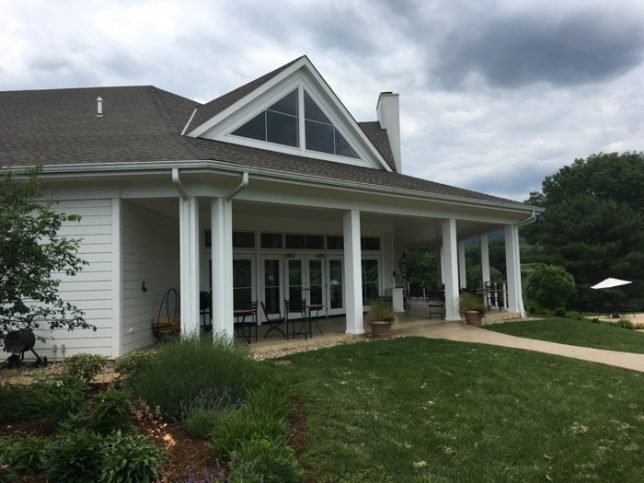 Of course we did a tasting. We tasted many new wines and enjoyed all of them. Some stood out to us though as wines we'd like to bring home. We noted the 2016 Pinot Gris, the 2014 Chardonnay, the 2014 Merlot and the 2014 Petit Verdot. We were there on a Saturday and the 2015 Cabernet Franc was going to be released on Monday. Nick decided to let us taste it as well. We noted a fruity palate, some dust, nice acidity, cherry notes and a hint of herb. Nick also let us purchase a bottle early!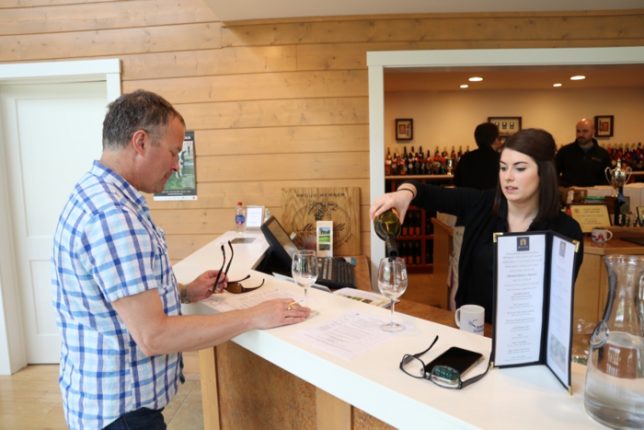 After our tasting we sat on the patio and enjoyed a glass of the 2015 Cabernet Franc with a baguette. We watched the clouds roll by and noticed the new planting in the front of the building. Nick later informed us that it was Sauvignon Blanc. What a surprise! But it won't be ready to make wine with until probably 2020. Before leaving we ended up buying a case of our favorites.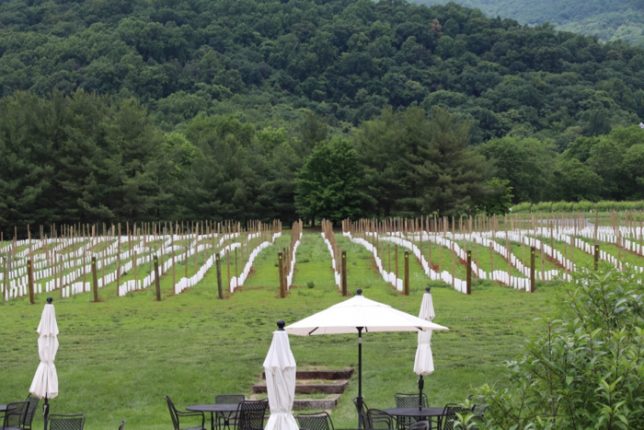 Our final stop of the day was a new winery to us, Valley Road Vineyards. It's not far from both King Family and Pollak Vineyards. Valley Road Vineyards was started by a group of friends who love Virginia and wine. Matthieu Finot from King Family Vineyards is the wine maker. They have a really nice tasting room with plenty of room for lots of tasters.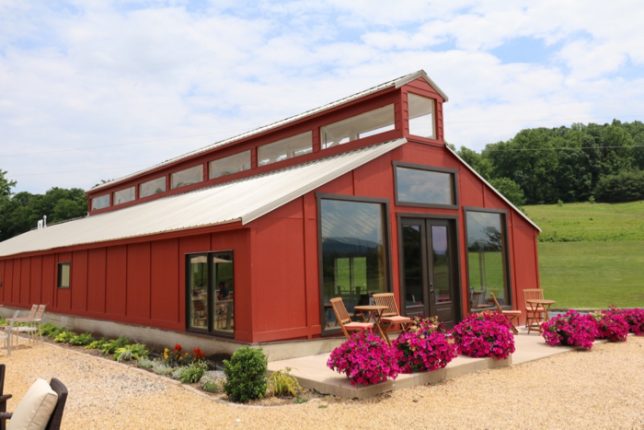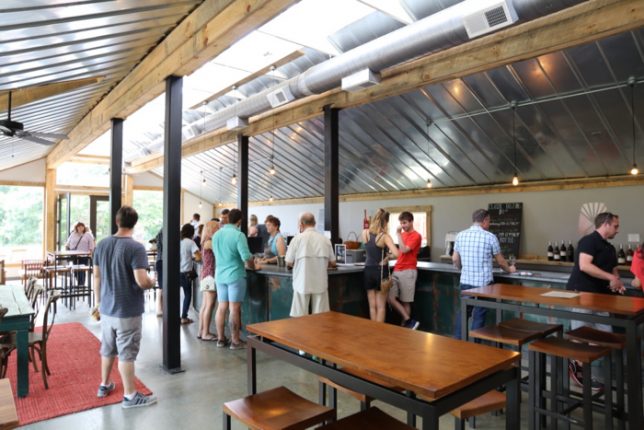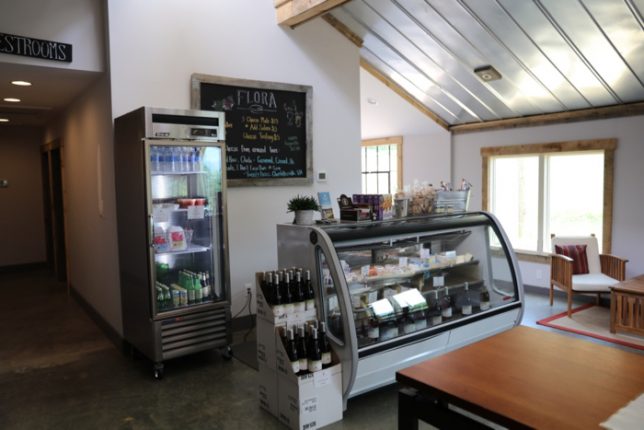 All the wines are solid, clean and ready to enjoy. We had a wonderful tasting with the tasting room manager. We both agreed the 2015 Chardonnay was a favorite. We noted pear, pineapple, with a citrus burst. It would be perfect on a warm spring or summer day. The 2015 Torn Curtain was our favorite red. It's a blend of 50% Cabernet Sauvignon and 50% Chambourcin. I'm not a chambourcin fan but the flavors were so well integrated, I barely knew there was Chambourcin in the blend. We noted ripe red cherry, fruity palate. It was an easy drinking wine made for pizza, pasta or burgers.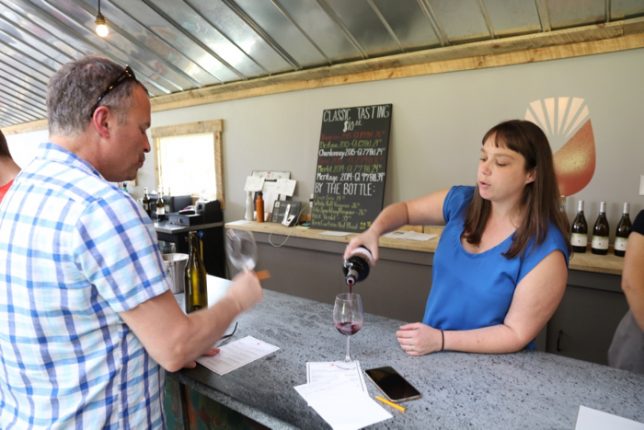 We enjoyed our time at Valley Road and plan to return. Before leaving we purchased our favorites. Valley Road Vineyards is the 181st winery we've visited. It was worth the visit!
If you haven't been in the Charlottesville area lately, plan a trip soon. When you do, consider visiting King Family Vineyards, Pollak Vineyards, or Valley Road Vineyards. And when you do tell them Virginia Wine Time sent you!