It was gloomy and rainy on Saturday.  We decided to head to Glen Manor Vineyards to brighten our day. We didn't want to miss the Sauvignon Blanc this year.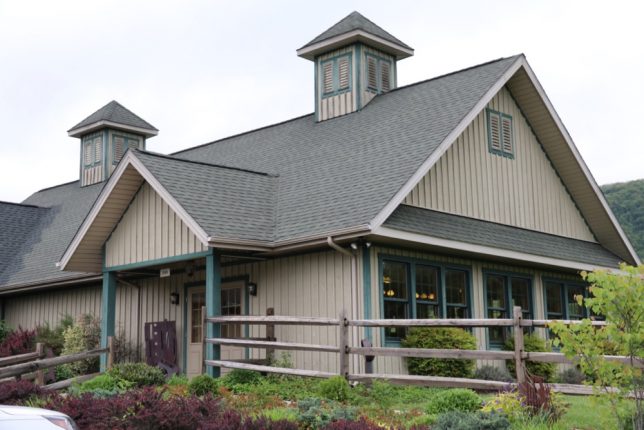 Luckily when we stepped up to the tasting bar, the Sauvignon Blanc was still on the menu. We tasted the 2015 Sauvignon Blanc first. We noted citrus and fresh herbs. However the 2016 was available for case club members. We decided to have a half bottle of the 2016 and a glass of the 2015 to do a little comparison. After our tasting we enjoyed both with our lunch items. While the 2015 was lovely, we decided we preferred the 2016 with food. We noted citrus, a weightier mouth feel and a whiff of stone fruit. It paired well with our Gruyere and Manchego cheeses.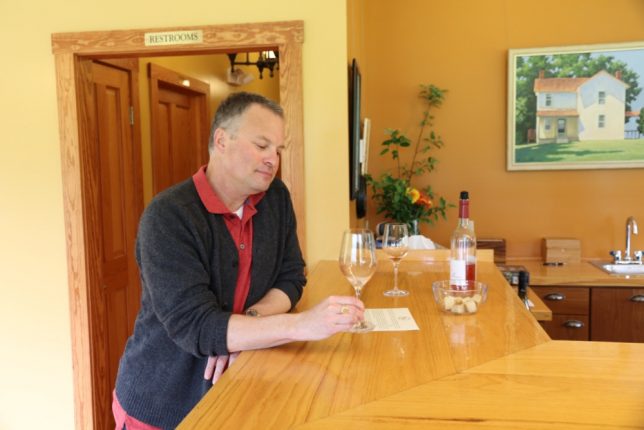 Of course the Sauvignon Blancs were not the only wines we tasted. We were surprised by the 2014 Cabernet Franc. It's 100% Cabernet Franc. We noted dark fruit through the palate with a medium tannin structure. It would compliment a lean cut of beef. Drink now or let it rest on the rack awhile.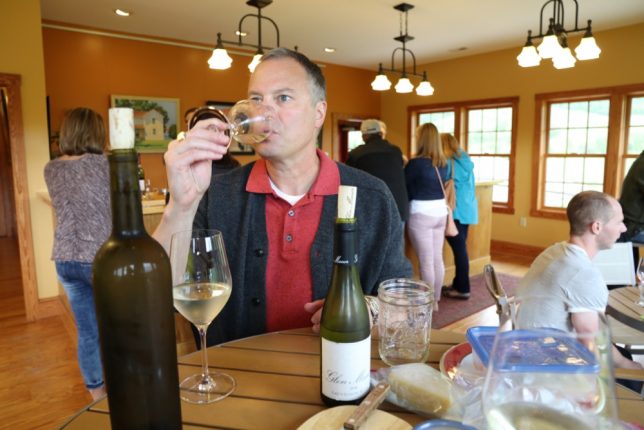 If you are looking for a pizza, pasta, burger wine you can't go wrong with the 2014 Vin Rouge. This is always one of our favorites. Grab this off the rack to go with pretty much any during the week meal.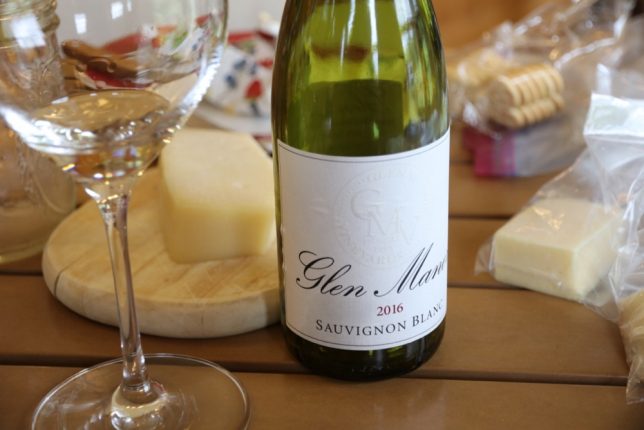 And we are heading into warmer weather. You can't forget the 2015 Morales Rose. Rose goes with everything! Ripe berry flavors dominate this rose. If you haven't been to Glen Manor recently, it's time to return. Even though it was a rainy day for us, there are sunny days ahead. Plan a visit to Glen Manor soon and when you do visit, tell them Virginia Wine Time sent you!