A few weeks ago we visited Rappahannock Cellars. We don't visit too often but we always enjoy our time at Rappahannock when we do visit.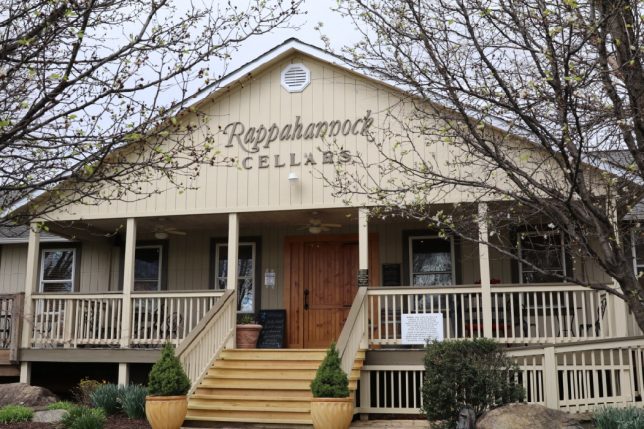 Of course we were there to taste the current line up of wines. From the few white wines that were on the tasting menu we both enjoyed the 2015 Viognier. We noted peach, tropical notes, and a full mouth feel. Warren also really enjoyed the 2014 Chardonnay. He noted pear, pineapple, and a honey feel.
There were more reds to taste than whites. From the reds we tasted we both enjoyed the 2012 Meritage. We noted pencil shavings on the nose and plum, currents, berry notes on the palate and tight tannins and leather notes. This one made us think of a thick filet mignon.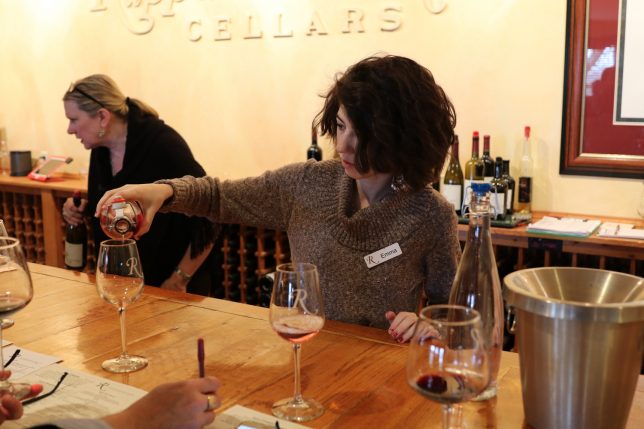 After our tasting we spoke with our tasting associate about the wine club. Of course I'm thinking I don't need to join another wine club. But what hooked me was that most wine club shipments are wines not available to the general public. I belong to a handful of wine clubs and I enjoy wines that exclusive to the club. I decided to join the club.
We then entered the club room and did a little comparison of the club chardonnay vs. the regular chardonnay. We both enjoyed the club chardonnay. This little comparison was evidence enough for us to know we made the right decision to join the club. This is not to say the regular chardonnay isn't good, we enjoyed it, but the club chardonnay was a step above.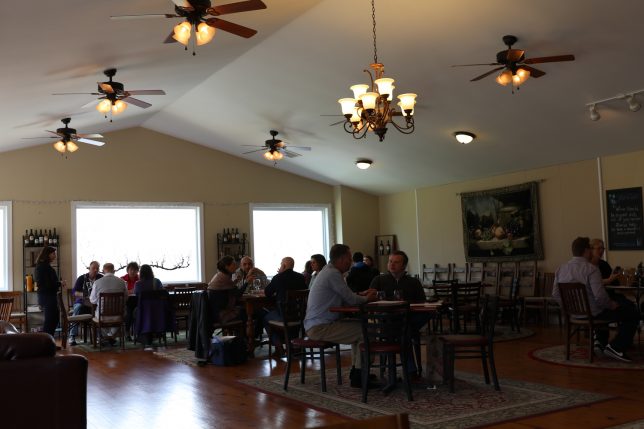 We have many wine friends who are already club members at Rappahannock and now we are club members too! We enjoy joining them for events and tastings in the club room at Rappahannock. If you haven't been to Rappahannock Cellars recently, return to see what's new. And who knows, you might join the club! When you do return, tell them Virginia Wine Time sent you!