A few weeks ago we found ourselves in Middleburg visiting wineries. We realized that Upperville was just a bit farther up the road so we decided to visit Slater Run Vineyards. We'd heard good things about them from others so it was time.
Slater Run has 12 acres of vineyards on a family farm located in Upperville. The vineyards were planted in 2010 and their first wines were released in 2014. Lucie Morton is a consultant and the winemaker is Katell Griaud. We have tasted other wines crafted by Kate so we were looking forward to trying the wines here. Currently you can taste their wines at The Local Taste, their tasting room and wine shop, in downtown Upperville. That is where we tasted their current lineup of wines.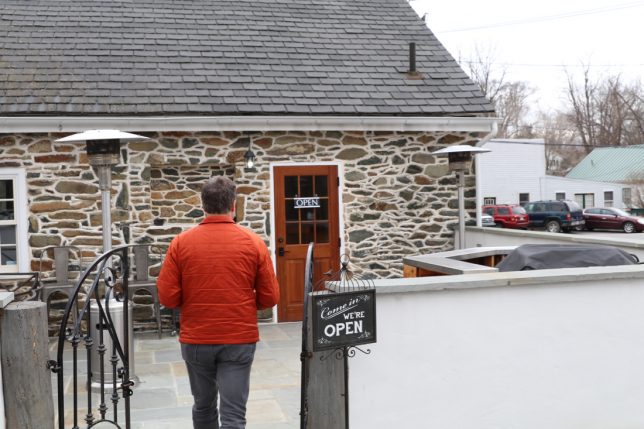 Julien Lacaze conducted our tasting. He's a very knowledgeable wine steward. Of the white wines, Warren enjoyed the 2015 Pinot Gris with it's lemon, pear and apple notes. We both really enjoyed the 2015 Chardonnay. We noted pear and apple and particularly enjoyed the creaminess on the finish.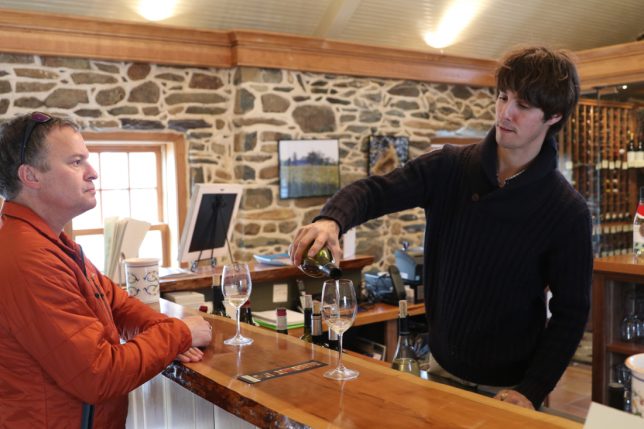 The stand out red that we both enjoyed was the 2014 Roots. It's a blend of 38% Cabernet Sauvignon, 28% Cabernet Franc, 18% Merlot and 16% Petit Verdot. We noted dark fruit, leather, and some tobacco. We know this one will rest on our wine rack for several years and will get better with time.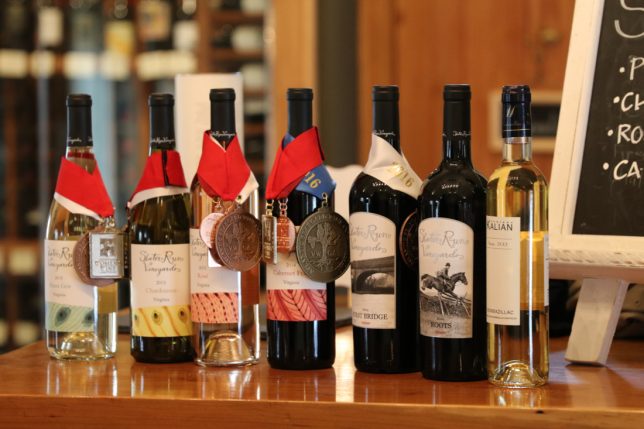 Before leaving we purchased our favorites and promised to return. We left with half a case of wine! We'll definitely be back. If you find yourself in Middleburg, continue up the road to Upperville and stop by the Slater Run Vineyards tasting room. And when you do, tell them Virginia Wine Time sent you!