We haven't been on the wine trail since Columbus Day weekend! Yesterday we decided to go to Linden Vineyards. We've had a busy couple of weeks and we wanted to relax and enjoy some wonderful wines. As usual, Linden didn't disappoint.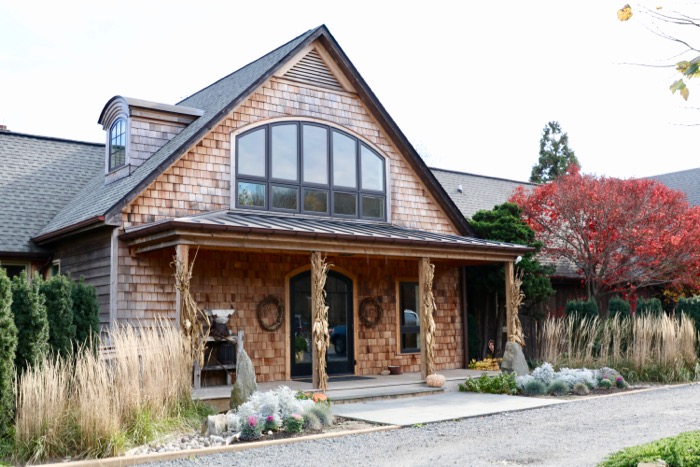 As we drove up the driveway we saw Jim Law out in the vineyard he had just ripped up. He pulled out 20 to 30 year old Cabernet vines and plans to replace them in 2018 with new Cabernet vines. The vines that were ripped up and been grafted from Chardonnay vines. Some took, some didn't. Over the years they had vines ripening before others in the same field. Jim made the decision to start over. This time he'll plant them in a north/south orientation to take advantage of the sun. According to his newsletter and Jim himself, look for this vineyard to be in the bottle by 2022 or 2023.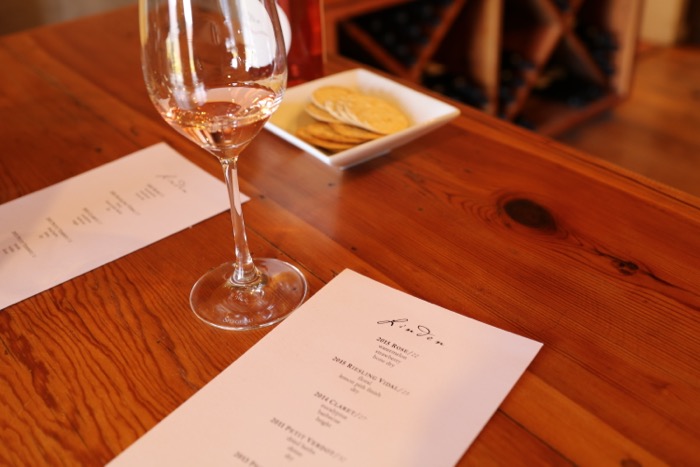 Upon entering the tasting room we saw Shari Avenius, always smiling and ready to talk wine. We were lucky enough to have her begin our tasting. But before the tasting began we signed up for the cellar tasting. This time it would be with Jim Law himself. On the tasting menu we tasted the 2015 Rose, 2015 Riesling Vidal, 2014 Claret, 2011 and 2013 Petit Verdots. Of course all the wines were wonderful but the 2014 Claret stood out to me. It was smooth and fruity and definitely a food friendly wine. It was my kind of red. Not too heavy and not too light. It was just right.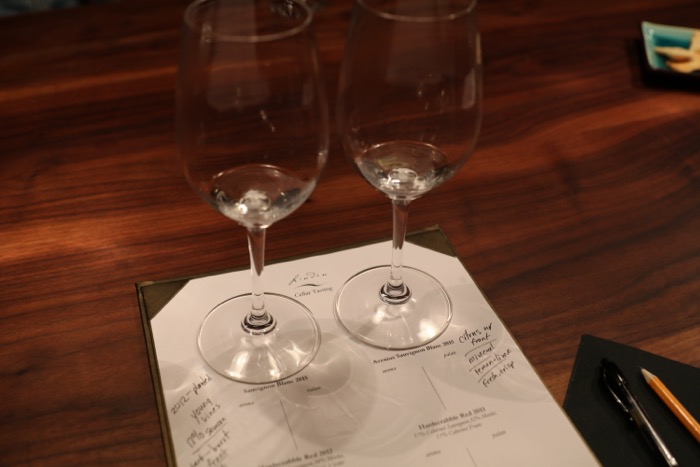 After our tasting we joined Jim Law in the cellar. Here we tasted the 2015 Sauvignon Blanc compared to the 2015 Avenius Sauvignon Blanc, then the 2012 Hardscrabble Red compared to the 2013 Hardscrabble Red and finally the 2009 Late Harvest Vidal with the 2012 Late Harvest Petit Manseng. Warren and I actually came to the same conclusion on these. We both enjoyed the 2015 Avenues Sauvignon Blanc. We enjoyed the citrus (lemon-lime) and mineral notes. It was fresh and crisp! We both also enjoyed the 2012 Hardscrabble Red. We found it to be soft and fruity with bright berry notes. Jim described it as feminine and we agreed. We thought the 2013 needed a bit more time to enjoy. We finished the cellar tasting by agreeing the 2009 Late Harvest Vidal was the winner of the dessert wines.
We were so lucky to have Jim do our cellar tasting. We were the only ones at that tasting time so we had the opportunity to chat with him about all sorts of things. We always enjoy spending time with Jim. We suggested he come to DC and we'd take him out to dinner!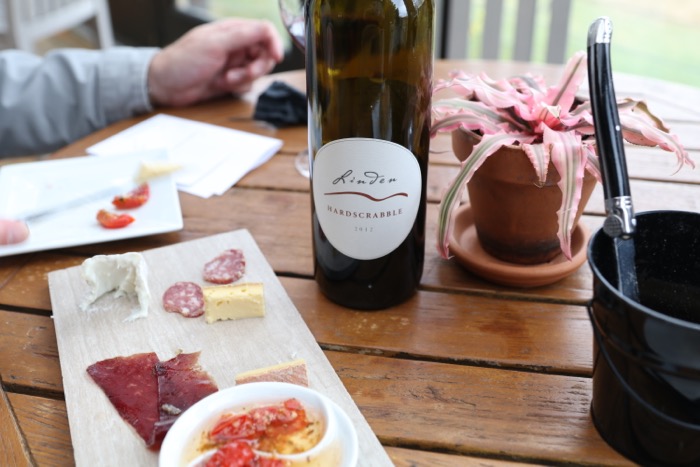 After our cellar tasting we enjoyed a nibbles tray with a bottle of the 2012 Hardscrabble Red. Perfect pairing with the cheeses and meats on the tray. Of course we enjoyed the view as well! Linden Vineyards is definitely very high on our favorites list. We always have a great time and always enjoy the wonderful wines. If you haven't been Linden Vineyards lately, it's time to return. And when you do, tell them Virginia Wine Time sent you!