The Fourth of July holiday is a great way to celebrate the birth of our nation and enjoy Virginia wine. We did just that.
We began the holiday by opening a bottle of the 2013 Jolie Blond from Breaux Vineyards. We enjoyed this with cheese and crackers. We lots of citrus and a mineral note on the nose. Sipping this wine revealed melon, lemon-lime notes, and a crisp finish. It certainly paired well with our cheese and crackers. The 2013 Jolie Blond is a great wine to enjoy on a warm summer afternoon.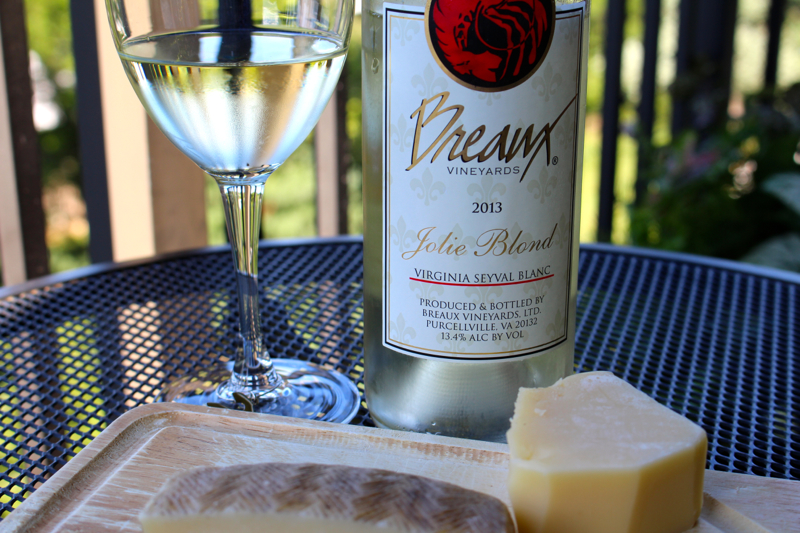 For dinner we went with the traditional meal of hamburgers. We had potato chips, carrots, and baked beans to round out the meal. What wine did we serve with our Fourth of July meal? We selected the 2011 Red from Linden Vineyards. Jim Law wasn't too pleased with quality of the fruit that was produced during the wet year of 2011. He decided not to produce any signal varietal wines. Instead he blended all the finest grapes from the year together to make Red. Red has become one of our favorite wines to enjoy with meals like burgers, pizza, and pasta. It's very accessible and easy to drink. It's fruit forward with a hint of spice. It's a quaffable wine.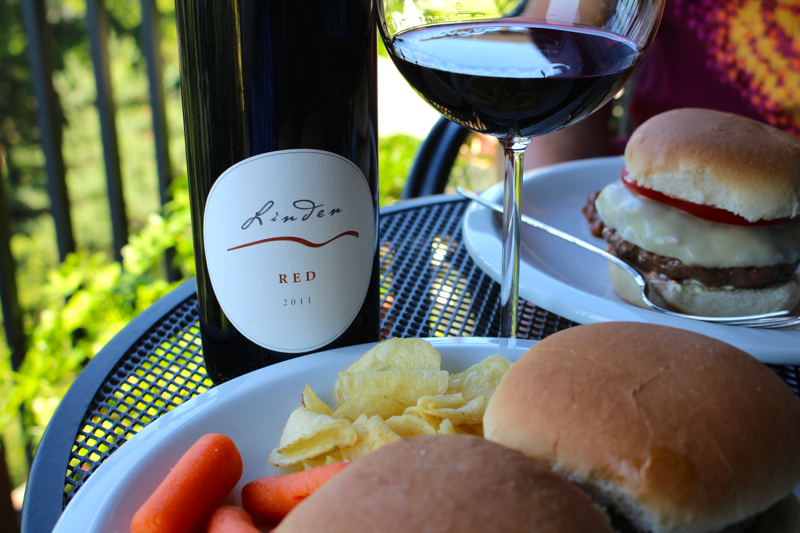 We enjoyed the last few sips of the 2011 Red just as the Falls Church fireworks began. We hope you enjoyed your Fourth of July as well. Happy Birthday, America! If you visit Breaux Vineyards or Linden Vineyards to pick up these wines, be sure to tell them Virginia Wine Time sent you!