On Saturday we visited three wineries. We visited Fabbioli Cellars, Lost Creek Winery, and Creek's Edge Winery. Creek's Edge added to our total number of wineries visited. We have now visited 169 Virginia wineries.
At Fabbioli we enjoyed the food pairing wine tasting. Of the wines tasted our favorites were the recently released 2012 Tre Sorelle and the Governor's Cup Gold winner 2011 Tannat. The Tre Sorelle presented violet, cherry, and dried herb notes while the bigger Tannat showed smoke, plum, and clove flavors. We can see why it won a gold.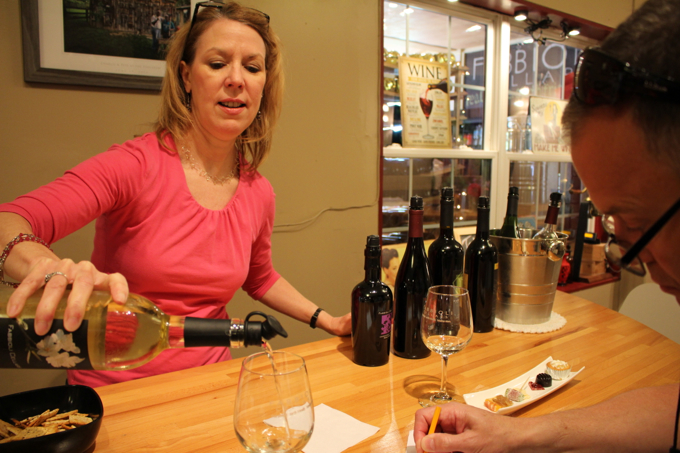 After our tasting we got a chance to chat with Doug Fabbioli about his new plantings and other things wine. He informed us that he had just recently planted sangiovese in the vineyard closest to the road that leads to the winery. We also enjoyed the views and the new pergola while enjoying a glass of the 2013 Something White and the 2012 Tre Sorelle.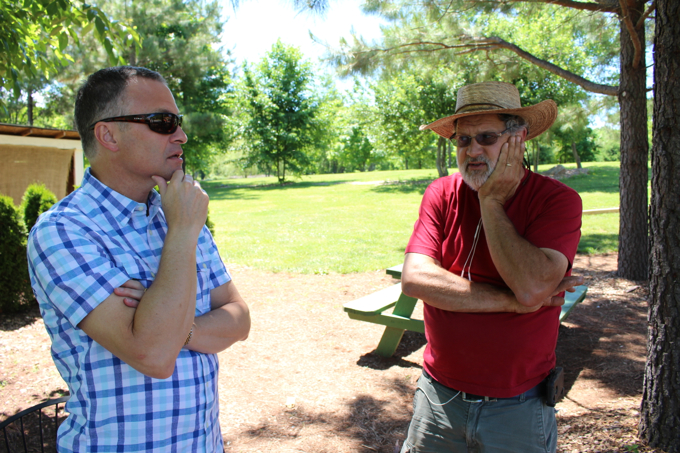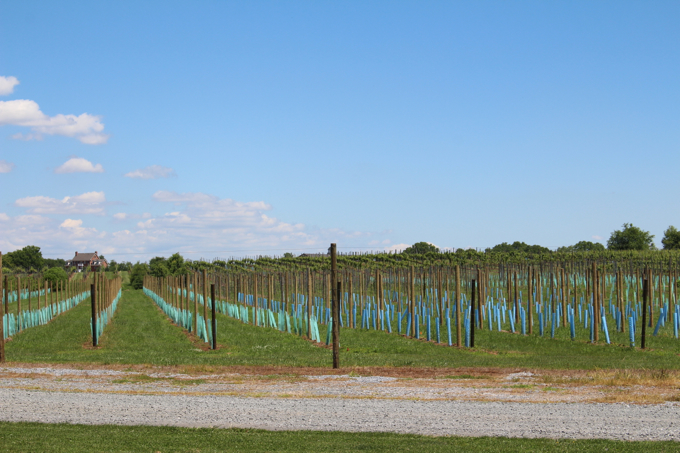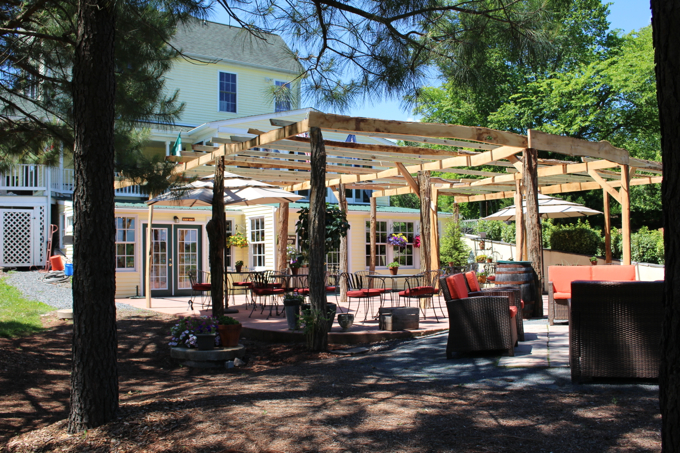 Next we visited The Vineyards and Winery at Lost Creek. Here we enjoyed the 2012 Reserve Chardonnay and the 2011 Genesis. The 2012 Reserve Chardonnay gave us notes of pear, citrus, and honey. It had a nice mouth feel with a fuller body. We noted tobacco and earthy notes on the 2011 Genesis. We enjoyed a glass of the 2012 Reserve Chardonnay after our tasting. We also had the chance to taste the new 2012 Merlot and Cabernet Franc. Both show promise but could use a little more time on your wine rack.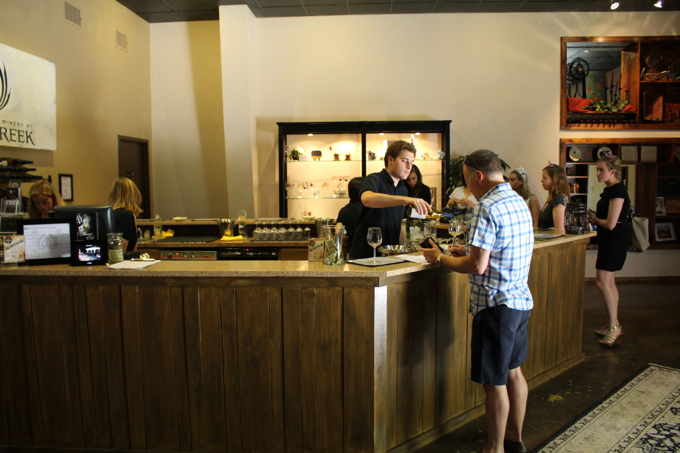 Our final visit was to Creek's Edge Winery. This one was new to us so we were curious to see what they had on the tasting menu. Creek's Edge Winery has a gorgeous new building atop a sloped hill with a vineyard that sits right in front of the building. It was obvious to us the building was built with group events in mind. When we arrived we were the only ones in the tasting room so we got all the attention from new winemaker Melanie Natoli. Her volunteer wine pourer walked us through the current release of wines. There were five wines on the tasting menu. We found out that Ben Renshaw made these five wines but Melanie would be taking on the next vintage of wines released. Of the wines tasted we enjoyed the 2011 Cabernet Franc with its raspberry, cherry, and spice notes. We also enjoyed the 2009 Chambourcin. This one presented smoke, ripe berry, anise, and a smooth oak finish. Creek's Edge is heading in the right direction and we'll plan to visit them again in the future.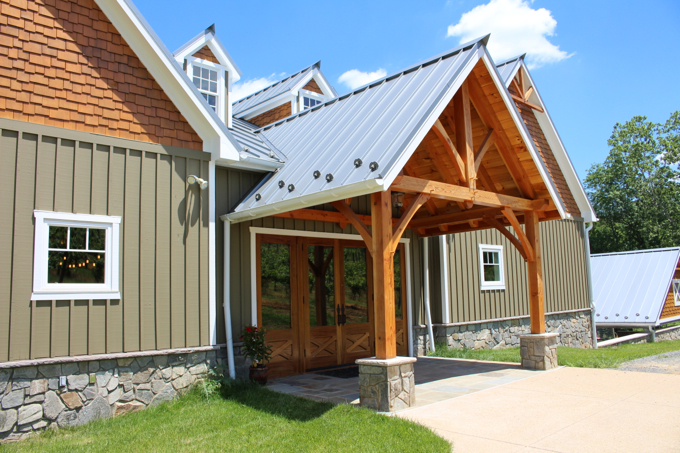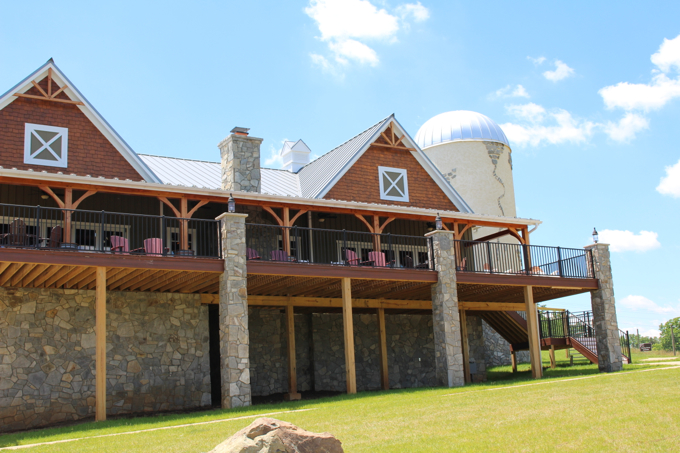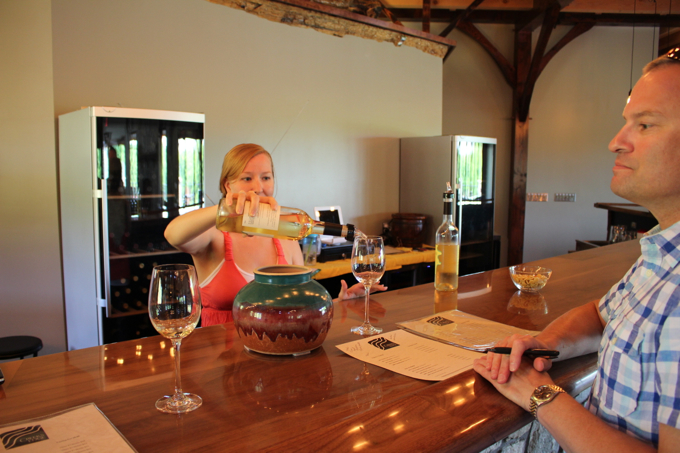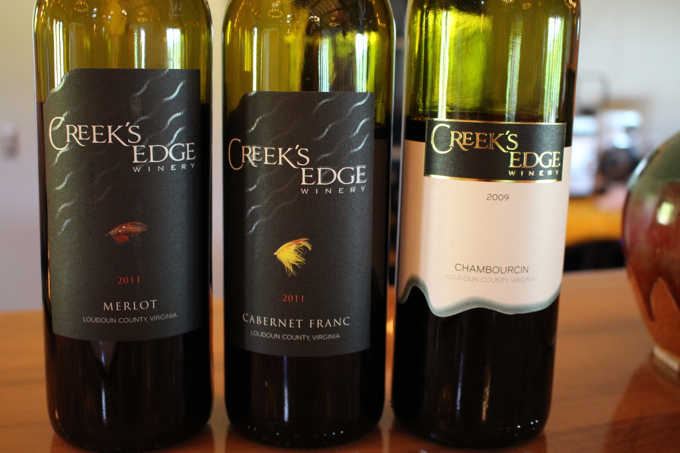 If you visit any of the wineries mentioned, please tell them Virginia Wine Time sent you!