On April 12th we attended the Nebbiolo Vertical Tasting at Breaux Vineyards. We've been attending the vertical tastings at Breaux for several years now and always have a great time. Several of our wine friends also attended the vertical. So how did the nebbiolo grape end up in the Breaux vineyards? Paul Breaux visited Italy's Piedmont, tasted nebbiolo and fell in love with the grape. Now Breaux has four acres of nebbiolo grapes producing some really nice vintages of nebbiolo.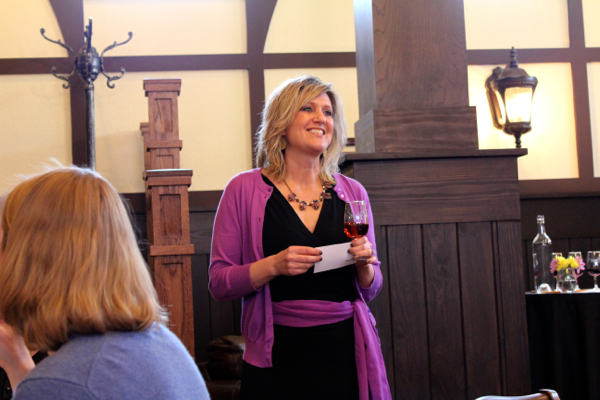 After a introduction by Jen Breaux Blosser, the tasting began. We tasted six different vintages of nebbiolos from Breaux. We tasted 2000, 2005, 2006, 2007, 2010, and a barrel sample of 2012. Winemaker David Pagan Castano was on hand to discuss the different vintages and answer questions about the wines we were tasting. The four course meal was provided by Grandale Farm Restaurant. Instead of pairing specific vintages with specific courses, David suggested we try different vintages with different courses.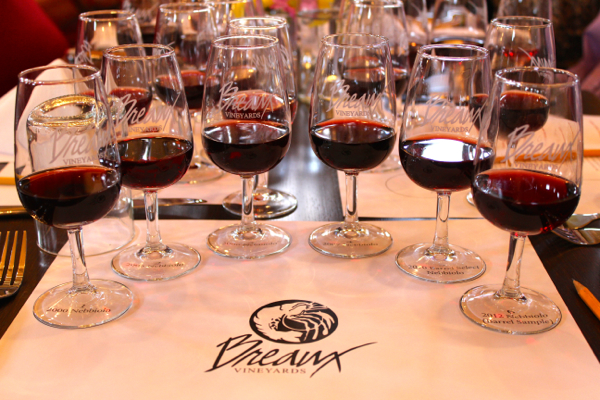 The first course was an antipasto plate featuring a charred baguette, sliced cappicola, Genoa salami, Soppressata, Parmesan, Vermont white cheddar, aged Provolone with sun dried tomato pesto and fresh olive oil. With this course we preferred the 2000 and 2012 vintages of nebbiolo.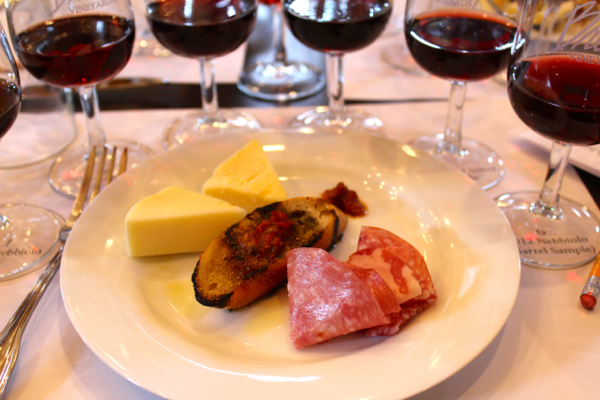 The second course was pan-braised shrimp and local cured ham over white bean rosemary risotto and Swiss chard. We enjoyed the 2005 and 2007 vintages of nebbiolo with this course.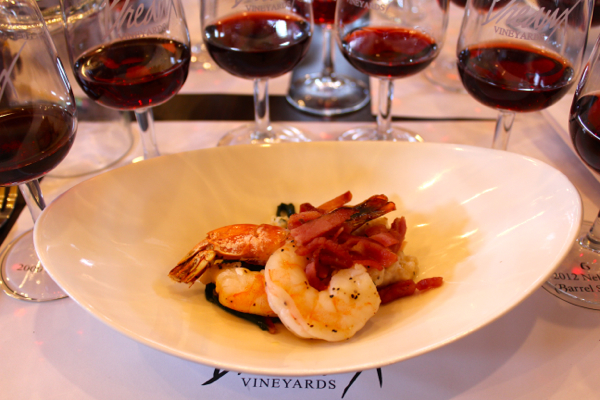 The third course was salt-crusted rib roast over cauliflower and asparagus with truffle oil and fig jelly. The 2010 nebbiolo was our favorite for this course.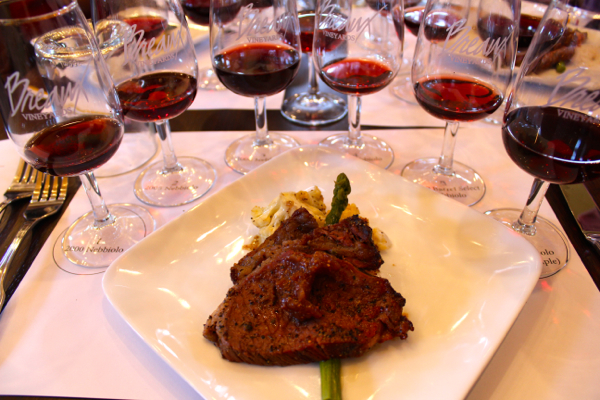 The final course was a raspberry white chocolate truffle paired with the 2012 Nebbiolo Ice. During the tasting we compared our notes with other tasters. Our favorite vintages ended up being the 2005, the 2000, and the 2007. I selected the 2007 as my favorite vintage. I was sure to secure a bottle before leaving. We had a great time chatting about all things wine with Jen Breaux Blosser as well as discussing the nebbiolos from Breaux. If you haven't attended one of the vertical tastings at Breaux Vineyards, you should think about signing up for one. And if you do, tell the Virginia Wine Time sent you!