So here I present the final installment of our recent visit to the Monticello area in the midst of Mother Nature's topsy-turvy weather.
Grace Estate: This was our second visit to Grace Estate, and this time our tasting was conducted in the new tasting room located in the estate's spacious mansion. This new tasting space allows for tasters to enjoy the lovely mountain views while swirling and sipping. On a cold, rainy day we pretty much had the place to ourselves. Our tasting featured three whites, a rose and two red wines. Of the white wines, my favorite was the 2012 Chardonnay (of course) that was aged 11 months in 50% new steam bent French oak barrels. Ripe pear notes were complemented by a butterscotch kiss in the mouth. I also appreciated the fuller mouth feel. Paul preferred the 2012 Viognier; he likes his whites from a stainless steel tank, and this one was 100% aged in stainless steel. Rich floral aromas with peach notes and tropical fruit flavors ended with a steely finish yet presented a nice weight in the mouth. We were both fans of the dry 2013 Le Gras Rose; on a cold, wet day this one screamed spring. It was made from Merlot (80%) and Tannat (20%) and presented classic strawberry and cherry characteristics. Nice acidity with a crisp finish—-just how we like our roses! Of the red wines offerings, the 2012 Cabernet Franc earned our unanimous praise. Aromas of cherry, tobacco and cracked pepper were followed by flavors of cherry and blackberry as well as earthy nuances. It was barrel aged for 10 months in 40% new French oak barrels.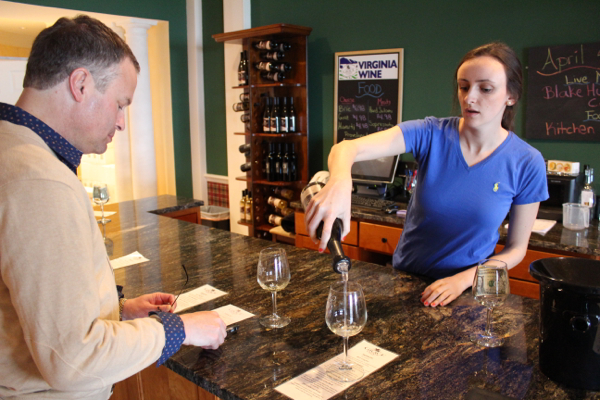 After our tasting, we shared a glass of the 2012 Chardonnay; between raindrops, we enjoyed the mountain landscape from beneath the canopy that covered the patio. We also had a quick chat with winemaker Jake Busching who informed us that a new tasting room will be built at Grace Estate so that parts of the mansion could be used for events. He was also very excited about the release of 3, a red blend that was the product of three winemakers: Jake, Emily Pelton of Veritas and Mathieu Finot of King Family. Tasters will also want to sample the upcoming Vidal Blanc which was aged in neutral oak barrels. Jake gave us a preview bottle and we are looking forward to tasting it soon. Thanks, Jake!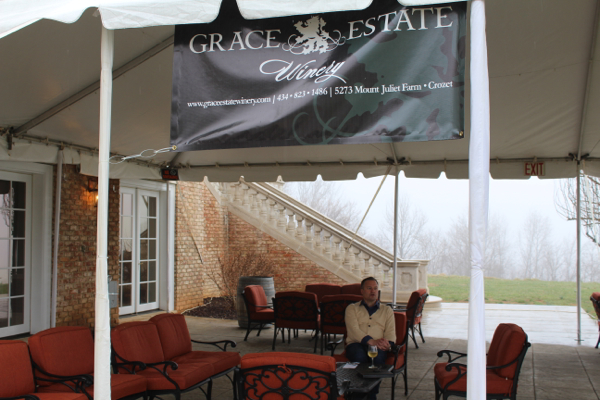 Pollak Vineyards: It was crowded here, but our tasting associate Casey made us feel right at home with a superb tasting. We were interested in newer releases since our last visit, and that included the 2012 Viognier, 2012 Pinot Gris, 2013 Rose, and the 2010 Merlot. All were quite good. The 2012 Viognier presented aromas of honeysuckle and peach with tropical fruit flavors and a hint of white pepper. The 2012 Pinot Gris should be a summer favorite with its peach notes and rounded mouth feel. Rose is our wine of choice for summer, and the 2013 Rose will be poured with a favorite warm weather meal. Nice strawberry and melon elements here with a crisp finish. Dry too—-yay! Grilled meats should pair well with the 2010 Merlot and its characteristics of tobacco, cassis, black cherry, blackberry and a soft splash of blueberry. Look for some cedar notes too. Complex and should age well to boot; but pour now if you must. Give it some time to breathe, though.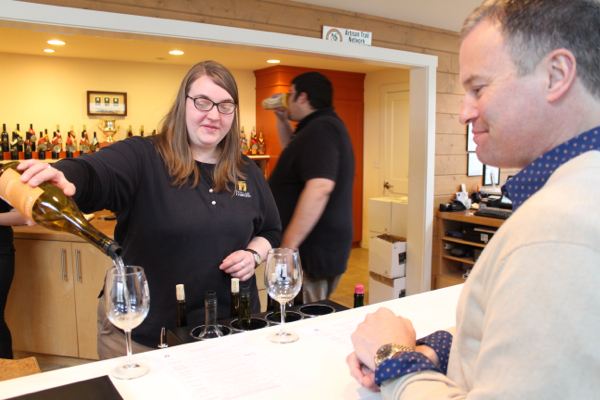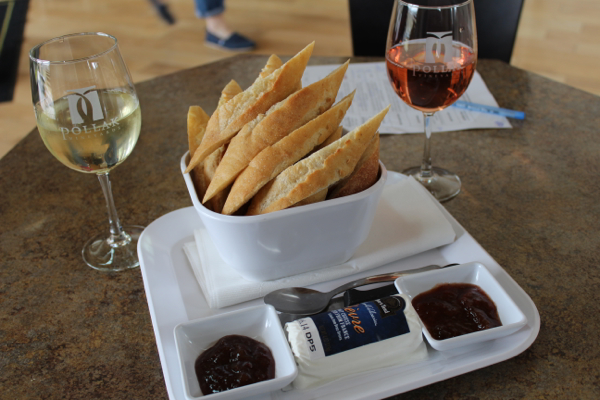 Trump Winery: Sparkling wine is the forte here, no doubt about it. We tasted four sparklings as well as the Chardonnay 2012, Rose 2012, Meritage 2012, and the CRU. However, it was the sparklings that I was interested in sampling and therefore paid more attention to them. The Sparkling Blanc de Blanc 2008 earned top honors at the recent sparkling tasting hosted at Tarara Winery, and it was just as excellent this time around; however, my ultimate favorite was the Sparkling Rose 2008 with its nonstop parade of bubbles. Made with Chardonnay (95%) and Pinot Noir (5%) it was rich with strawberry notes and flavors with a round mouth feel and lengthy finish. I must admit that I found the Sparkling Reserve 2007 a bit better on this day than I did at the sparkling taste off. This time around I found the acidity that I thought was missing a couple of weeks earlier. It is aged in French oak barrels, so it does have a creamier feel with apple and pear flavors with oaky nuances.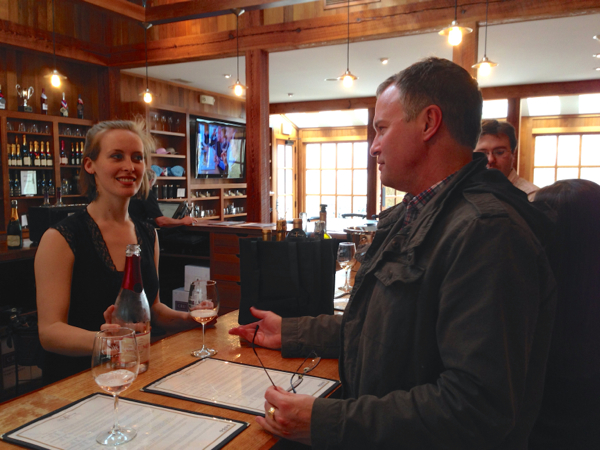 Mother Nature did not deter us from tasting some wonderful wines, and it looks like spring has finally arrived with cherry blossoms, daffodils and pear trees in full bloom. The dogwoods are sure to follow. Bud break, 2014? It has to be around the corner and for some has already begun. Plan to visit this wineries to celebrate spring, and be sure to mention that Virginia Wine Time sent you.