In a weekend that can best be described as a tug of war between spring and winter, we planned a visit to wineries in the Charlottesville area. This included visits to Chateau MerrillAnne and Honah Lee Vineyard, and that means we upped our count of new wineries visited to 167.
#166: Chateau MerrillAnne—A cool rain fell as we made our way to the tasting room at Chateau MerrillAnne; however, we were warmly greeted by owner Kenny White who guided us through a tasting of their well-crafted wines. Heralded winemaker Michael Shaps is the winemaker here, and we were instant fans of the 2013 Palace White. This is a blend if Seyval Blanc and Cayuga. What is Cayuga? It is a hybrid grape that mimics the same characteristics as Seyval Blanc. The result of this blend? A crisp, fruity wine with citrus notes and a pleasant minerality. The Palace White should prove to be quite popular in warmer weather when seafood seasoned with a twist of lemon are on the menu. We also enjoyed the 2012 Governor Spotswood Red, a blend of Merlot (60%) and Malbec (40%). Smoky notes were complimented by cherry flavors and a spicy finish. I must add that Kerim Baki of Hillborough Vineyard crafted the fuller bodied 2012 Chardonnay; its creamier texture should prove to be a perfect match with dishes that feature a creamy sauce.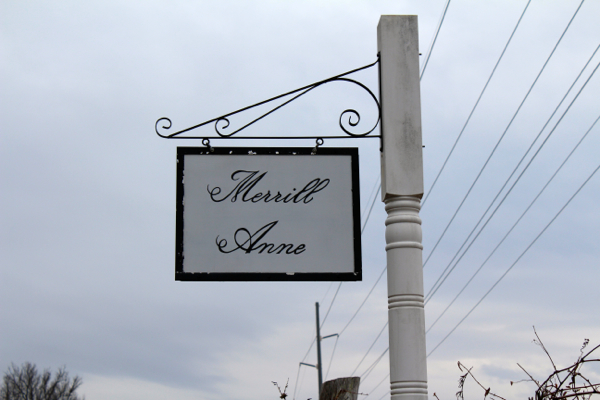 Kenny White entertained our questions as we tasted, and he shared with us that the property known as MerrillAnne belonged to his parents; his father in particular favored life in the country. Kenny eventually purchased the property and then planted a vineyard in 2010; he yielded his first crop in 2012. The old barn on the property was refurbished into a tasting room that opened this year. The vineyard now grows Chambourcin, Cayuga, Chardonnay, Viognier, Merlot and Cabernet Sauvignon. Norton will be planted in the future. This is a small winery with case production less than 500; this may increase over time but remain below 1000 cases in the near future. I might add that the price points are excellent—nothing over $20 here. We made off with a couple bottles of the Palace White ($17) and the Governor Spotswood Red (19$).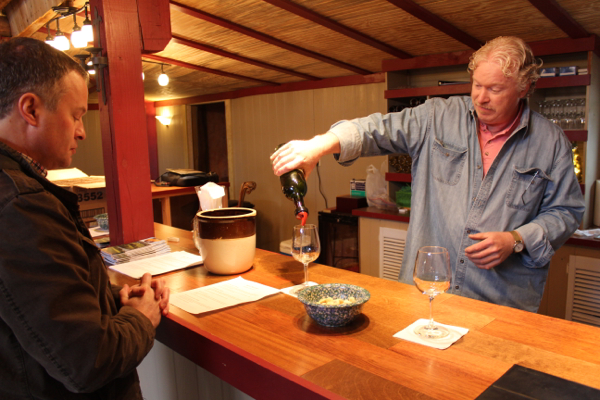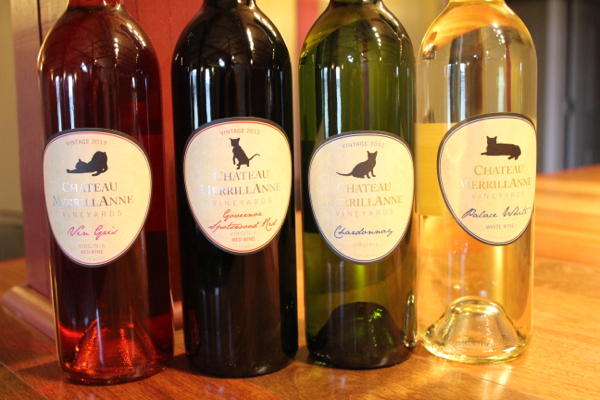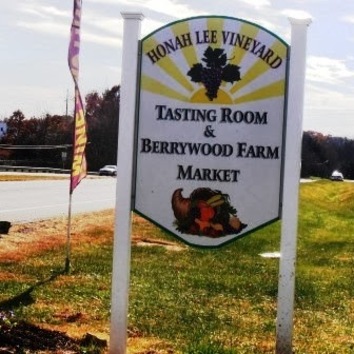 #167: Honah Lee Vineyard—Yes, the well known vineyard that has supplied grapes to countless premium wineries in the area is now a winery. Actually, they are currently pouring wines by Michael Shaps, and these include wines made under both the Wineworks and Michael Shaps labels. Shaps has contracted with Honah Lee for exclusive use of their grapes, so no wonder that his excellent wines are being tasted there. The tastings are currently being conducted at the Berrywood Farm Market, and guests can not only taste wines but also purchase baked goods prepared by Brandy Hopwood and her mother-in-law Vera Preddy. Vera and her husband Wayne own the vineyard too!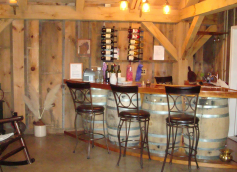 Brandy and her husband Eric conducted our tasting. The tasting included pairings with homemade jellies and sauces, cheeses and Vera's famous fudge. We enjoyed the Michael Shaps Chardonnay 2012 with its Burgundian characteristics and fuller mouth feel. The red wines were likewise outstanding with the 2012 Merlot topping our list. It presented notes of tobacco and dark cherry with a round mouth feel and spicy finish. Of course, we had questions, one of which was why the Honah Lee property seems suited to producing quality grapes. He explained that the combination of elevation (around 900 feet), excellent soil composition and drainage, and excellent aeration provide the perfect micro-climate to support their 30-acre vineyard. We tasted the results and concur that wine produced from the Honah Lee site are quite good. (Oh—the fudge was Paul's favorite treat; he bought some to snack on in the car.) Look for wines with the Honah Lee label sometime in the near future.
So where else did we visit while in the Charlottesville area? Tune in next time to find out. In the meantime, visit these wonderful new Virginia wineries and mention that Virginia Wine Time sent you!