After the Merlot Vertical at Breaux Vineyards on Saturday we headed over to Tarara Winery for the 5th annual sparkling tasting organized by Frank Morgan of Drink What You Like. It is now our tradition to get together each year to do a blind sparkling tasting to rate different sparklings from both Virginia and around the world. This year we tasted eleven different sparklings. This year the attendees were Frank, Kathy, Nancy, Erica, Kimberly and Brandon, Allison and Tarara winemaker, Jordan Harris.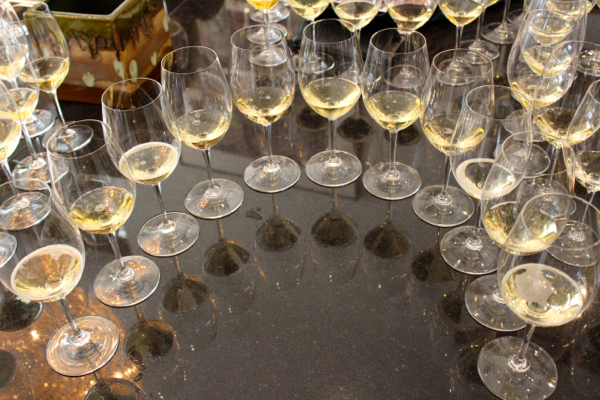 Of the eleven sparklings, seven were from Virginia, two were from France, one from New York, and one from California.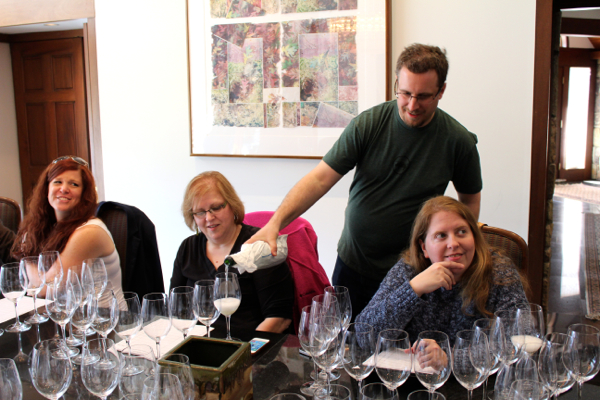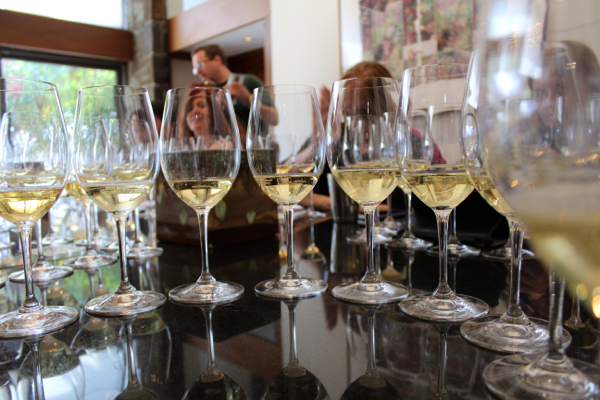 We gathered around the tasting table with about a dozen glasses placed in front of each seat. Jordan and his helpers poured the wines so we wouldn't know which wines were which. We began our tasting, writing notes, and ranking the wines. When all the rankings were compiled, the results were announced. Here are the results:
1. Trump Blanc de Blanc
2. Green Hill Blanc de Blancs
3. Stone Tower 2009 Wild Boar
4. Boneyard Blanc de Blanc
5. Flat Rock Cellars, Niagara (Tie)
5. Roederer Hermitate 2004 (Tie)
7. Trump Reserve
8. Thibaut-Janisson Blanc de Blanc
9. FIZZ
10. Piper-Hidseck
11. Grower Champagne – Louis de Sasy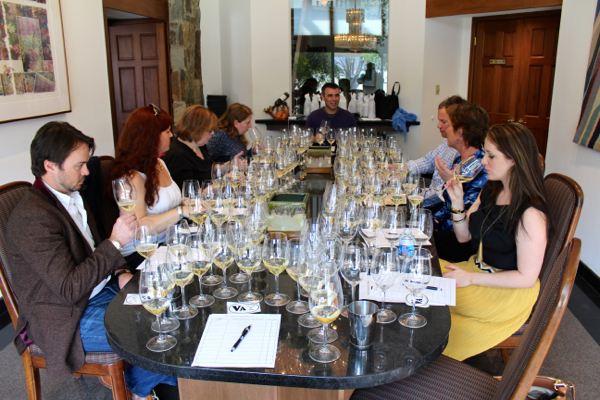 Our top three picks were:
1. Trump Blanc de Blanc
2. Green Hill Blanc de Blancs
3. Stone Tower 2009 Wild Boar
Warren and I were quite surprised the Thibaut-Janisson ranked lower on the list. We absolutely love this sparkling. I have a bottle in my fridge right now! It might be our favorite. Maybe it was a bad bottle, it was too warm, or some other anomaly. We just can't be sure. But we were surprised. We are very happy though that Virginia sparklings took the top four spots. Each year the rankings are a bit different but Virginia seems to do well each year.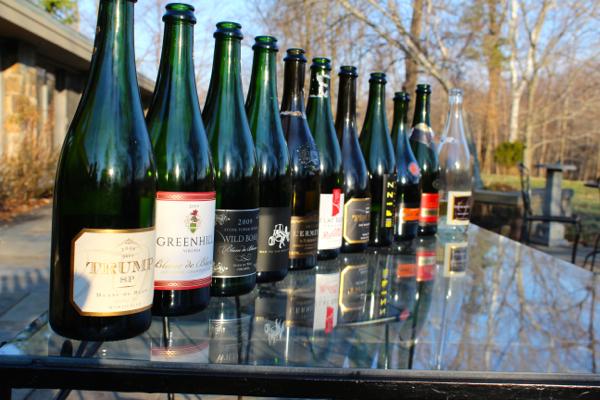 A huge THANK YOU to Jordan Harris and the staff at Tarara Winery for hosting the event and providing all the glasses, and the wonderful nibbles at the end of the tasting. We had a wonderful time and met some new wine friends along the way! After our tasting we all went to dinner at Palio in Leesburg for dinner. We had a great time!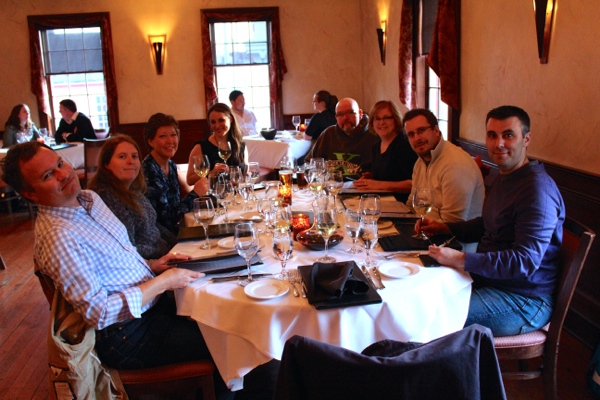 We are getting close to the time when people do a lot of celebrating…graduations, weddings, birthdays…so consider a Virginia Sparkling for your celebrating! When you visit one of the wineries that produces a sparkling, tell them Virginia Wine Time sent you!