On Saturday we attended the Merlot Vertical Tasting at Breaux Vineyards. We try to attend the verticals at Breaux as often as we can. We always have a great time and thoroughly enjoy the wines and the food pairings. This time, as usual, we weren't disappointed. We were also so pleased to see so many of our wine friends attending as well. Frank Morgan from Drink What You Like, Erica and Kirsten from Cellar Blog, and our long time wine friend Susan were all in attendance.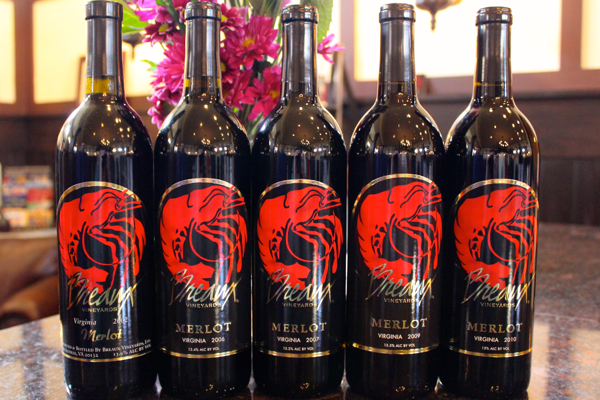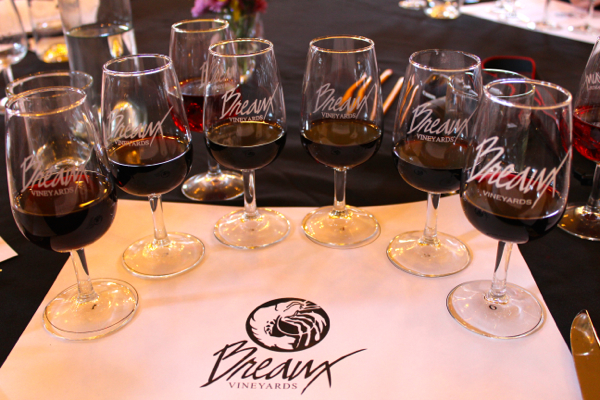 The vertical began with an introduction by Jen Breaux. We then heard from winemaker David Pagan Castano about the wines we'd be tasting. The years of merlot we tasted were 2002, 2006, 2007, 2009, 2010, and a barrel sample from 2012. The wonderful food pairings were provided by Grandale Farm Restaurant. Throughout the tasting we could taste the wines as we wanted and try different vintages with the different courses.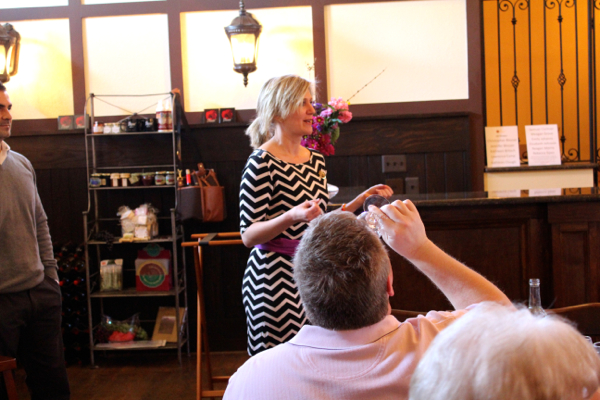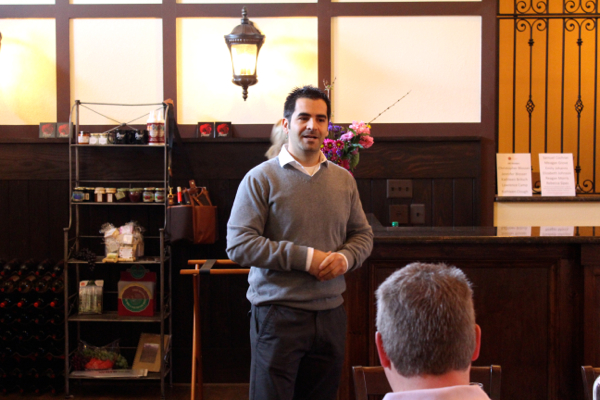 The first course was local pulled pork and cremini mushrooms over a gruyere onion risotto cake with plum demi glaze. With this course we preferred the 2010 and the 2012 vintages.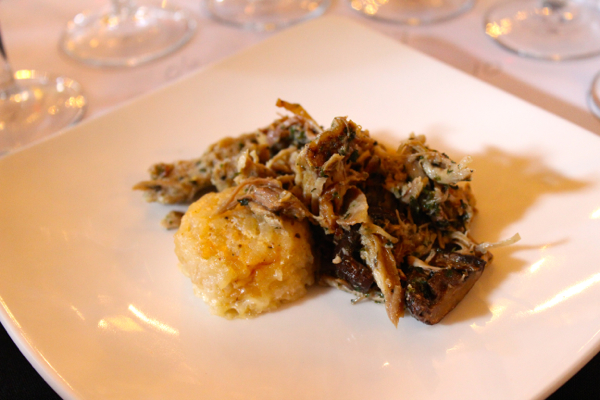 The second course was caper and mustard braised chicken over tarragon faro with frisee and scallion oil. The wines we preferred for this course were the 2006 and the 2002.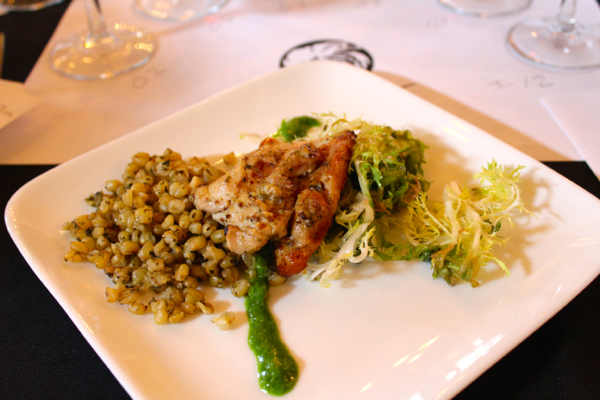 The third course was beef and bacon stewed over angel hair pasta, Brussels sprouts, and basil in a red wine tomato sauce. This was my favorite course! Both Warren and I paired this course with the 2002, 2007, and 2010.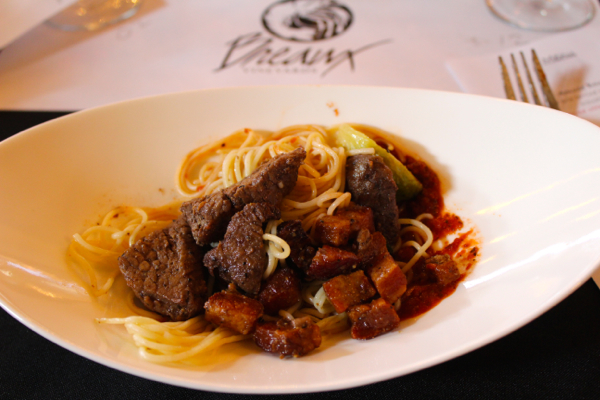 The final course was a Breaux Lineage 1st Edition infused truffle. It was served with the Lineage 1st Edition.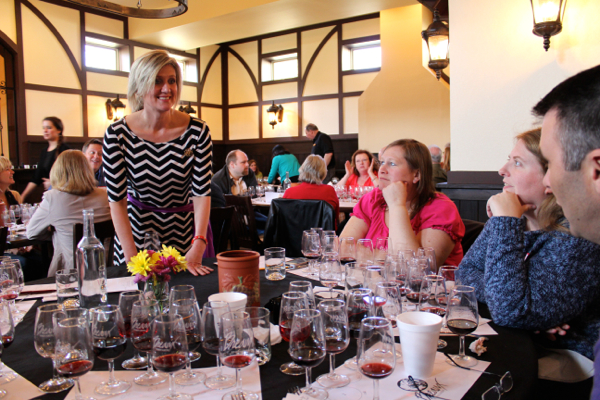 During the different courses we were able to ask David and Jen questions about the vintages and hear his take on the different conditions that helped produce each vintage. Jen Breaux treated everyone to a special treat in honor of Frank Morgan joining the vertical. We each had a glass of the 2002 Merlot Reserve. Everyone was impressed with what an amazing wine it is. I was pleased to taste it because I have one on my rack and was glad to see it can stay on the rack a bit longer.
David informally surveyed the crowd about our favorites. While there were lots of answers, it seemed the 2002, 2007, and 2010 were the favorites. They certainly were our favorites as well as the 2002 Reserve.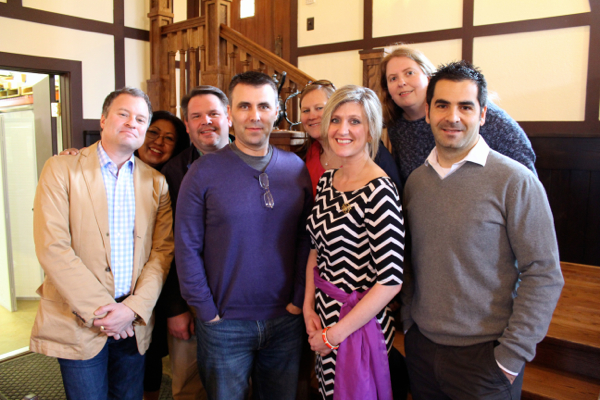 Before leaving we purchased our favorites and posed for pictures. It was great to see Jen, David, Bruce and Silvia. And of course it's always great to see all our wine friends! If you haven't been to Breaux lately, check out their events page. You might find one you'd like to attend. And when you do, mention Virginia Wine Time sent you!