On the way home from Gray Ghost over the weekend, we decided to stop at Pearmund Cellars to check out the latest offerings and to see if they had any of the Governor's Cup gold medal winning 2010 Ameritage.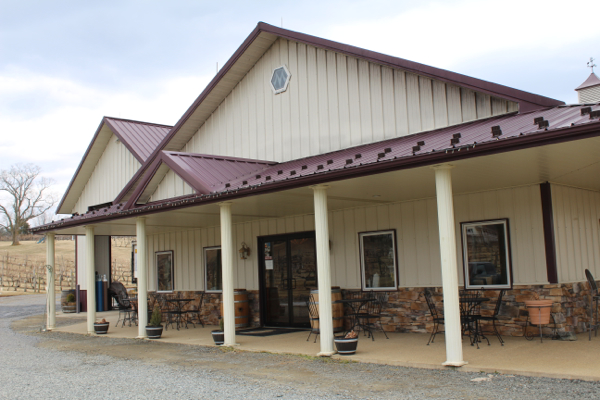 We were lucky to have Tammy Davis as our tasting associate. She walked us through the current line up of wines and even treated us to a few others that happened to be opened on the day we visited. While we enjoyed all the wines there were a few that did stand out as our favorites.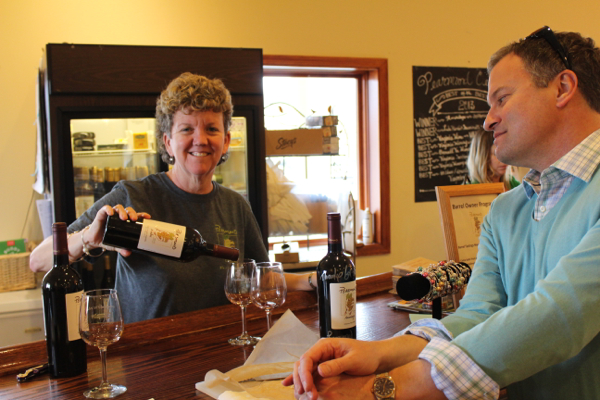 Our favorite white was the 2011 Old Vine Chardonnay. This one was aged for 8 months on neutral and French oak, sur lie style. The grapes came from the Meriwether vineyard in Fauquier County. We noted pear, vanilla, and a honey feel. Warren was thinking of seafood for this wine.
Our favorite red was in fact the gold medal winning 2010 Ameritage. This is a blend of cabernet sauvignon, petit verdot, cabernet franc, malbec, and merlot. It was aged for 14 months in American oak. We noted blackberry, cherry, and tobacco in this very balanced wine. Of course we thought of a nice filet mignon as a pairing for this one. After our tasting Warren enjoyed a glass of the 2010 Ameritage and I enjoyed a glass of the 2010 Merlot (one of my favorites!) with a baguette while sitting on the patio.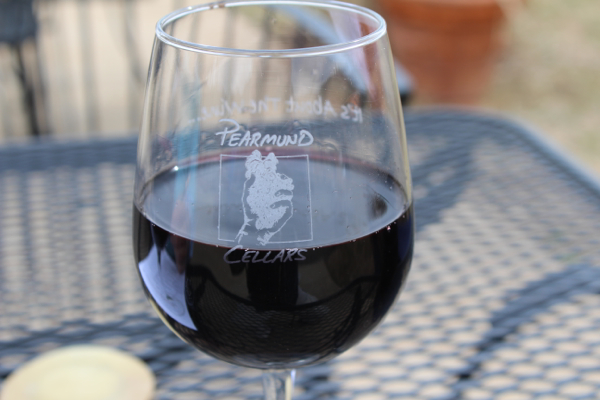 We had a fun time chatting with all the staff. All the staff members signed a bottle of the 2010 Ameritage for us to take home. Thank you! After purchasing some of our favorites we said our goodbyes. A huge THANK YOU to Tammy for the wonderful service and hospitality. We had a great time during our tasting! If you haven't been to Pearmund Cellars lately, plan a trip soon. And when you do, tell them Virginia Wine Time sent you!