Gray Ghost Vineyards was planning their big yearly Irresistible Chocolates and Cabernet event for Valentine's weekend but a big snow storm was threatening to cancel it. They decided to move it to the next weekend. However, the snow didn't last as long as expected so they had a special chocolates weekend on Valentine's weekend instead. We decided we'd go to enjoy the chocolates and get this year's Valentine glass. After a tasting of the current lineup of wines we each decided to enjoy a glass of the Ranger Reserve with our plate of chocolates.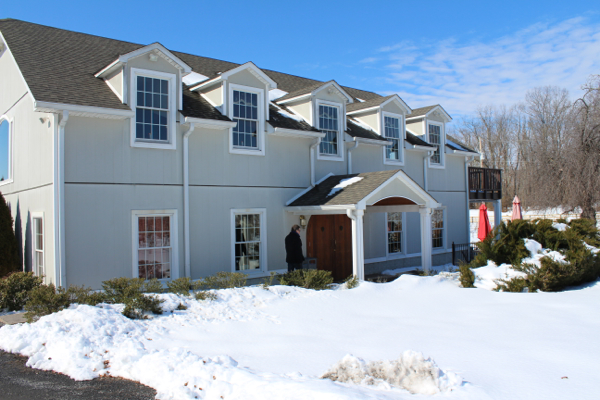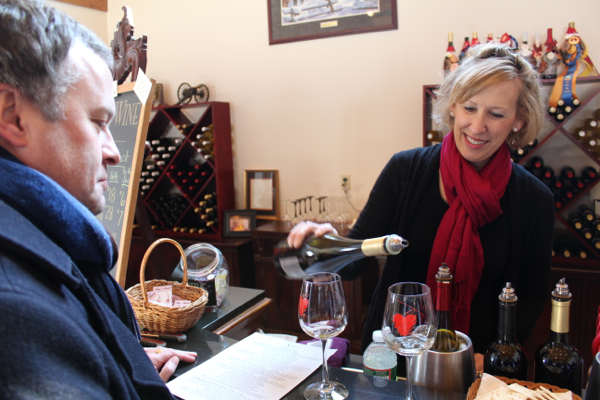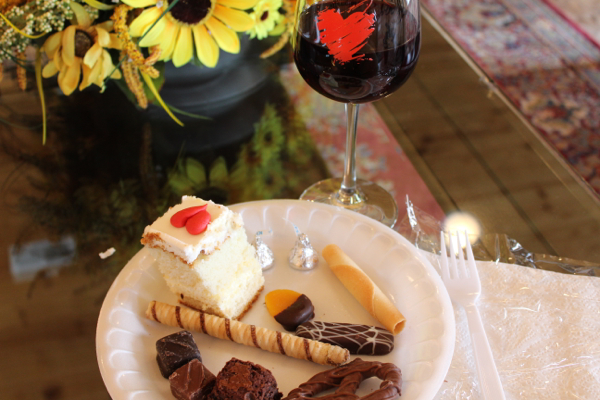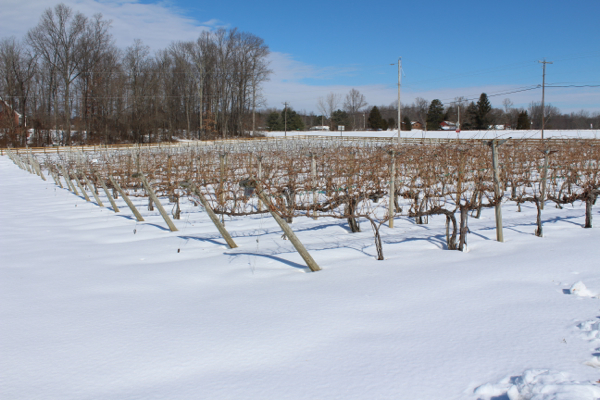 After our delicious adventure at Gray Ghost, we decided to stop at Unicorn Winery on the way home and check out the latest releases. We were so lucky to have owner Sandy Lepage conduct our tasting! We haven't seen her in a long time. It was good to catch up and taste the new wines.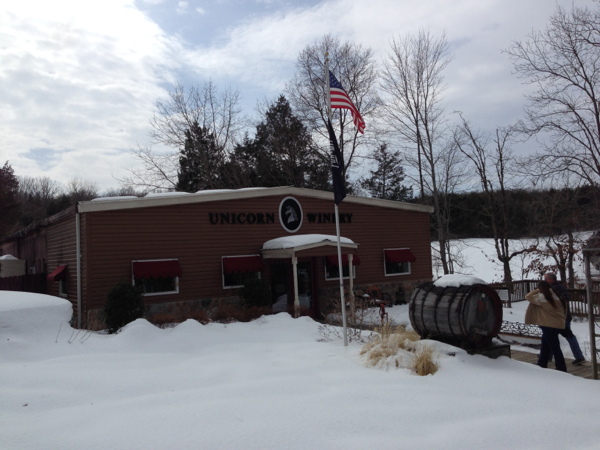 Our favorite white was the Vicenza Gold. It's a blend of chardonel and seyval. We noted pear and citrus and crisp edge. It made us think of the spring weather! Our favorite red was the 2010 Meritage. It's a blend of 20% Cabernet Franc, 40% Cabernet Sauvignon, and 40% Merlot. We noted ripe berry fruit and smooth tannins.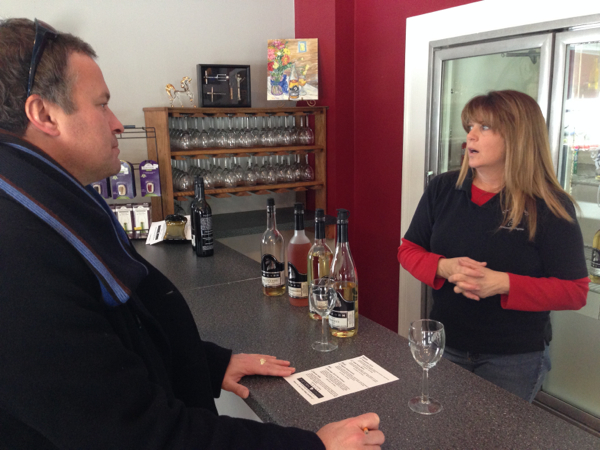 If you haven't been to Gray Ghost Vineyards or Unicorn Winery recently, plan a trip soon. And when you visit, tell them Virginia Wine Time sent you!