Can stop us, babe—from the wine trails, of course. We have been eager to get back on the wine trails, but this year's winter weather has ranged from an icy mix to snow to thunderous downpours with fog all along the way. Needless to say, these conditions have limited our time on the road. However, we donned our raincoats and wellingtons and managed to visit Delaplane Cellars and Philip Carter Winery of Virginia this past weekend.
Delaplane Cellars: We always enjoy visiting here if only to admire the gorgeous views from the tasting room. And the wines are pretty good to boot! The 2012 Chardonnay remains a favorite of mine and presented pear notes with a hint of toast and a creamy mouth feel. Only five bottles remained as of Saturday, but they were down to four when we left—guess why. The 2011 Merlot and 2011 Cinq3 remain on the tasting menu, and these were both lighter bodied and fruity with earthy elements. However, the 2012 Tannat proved to be more complex. This was bottled in August 2012 and is therefore still quite young— it is tannat after all. Smoky aromas with a whiff of coffee and sweet tobacco were noted with along flavors of blackberry and blueberry; it was also quite chewy. Buy now and drink later; if you can't wait, I'd follow the advice on the tasting sheet and decant at least 30 minutes before serving.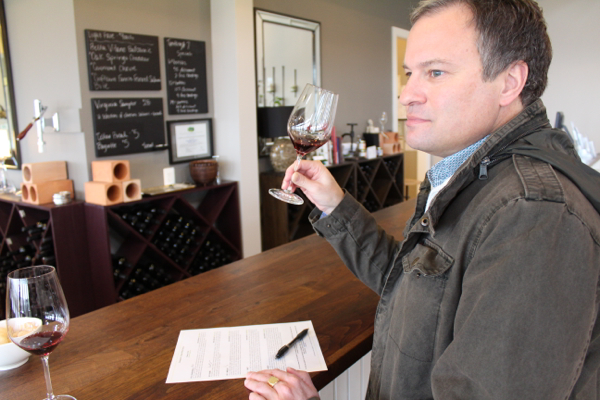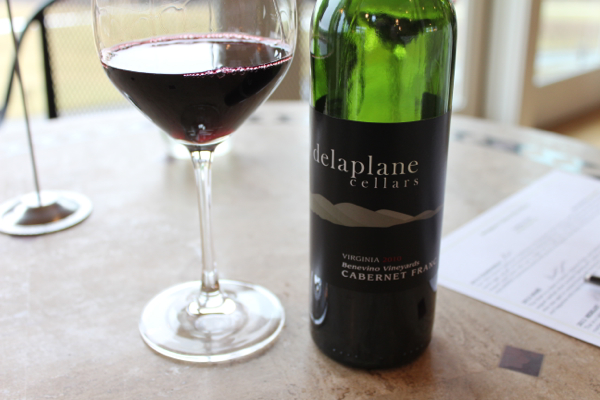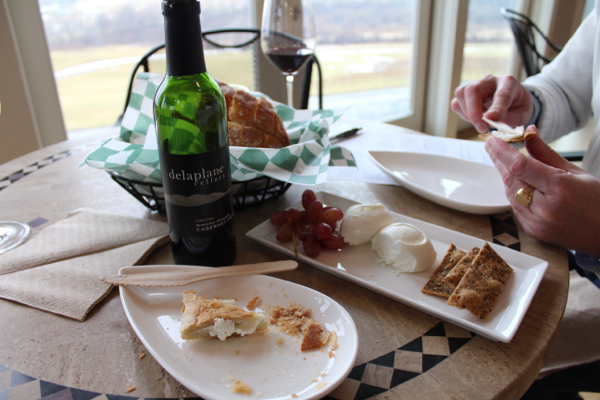 Philip Carter Winery: It was a busy afternoon here, and we ran into winemaker Jeremy Ligon as we entered. Jeremy was about to conduct a wine class (hence the crowd), but he did take time to give us a warm welcome. We were left in the hands of Lauren Forlano (her father owns Forlano's Market), our very capable tasting educator. The well-balanced 2012 Chardonnay remained our favorite of the white wines with it flavors of ripe pear and melon. A touch of Viognier (25%) provided a tropical note. Partial malolactic fermentation and aging in neutral French oak barrels produced a creamier mouth feel with a hint of toast at the end. Dreaming of spring or summer? The citrusy 2012 Falconwood White or the fruity 2013 Governor Fauquier will fit the bill. Both conjured dreams of warm breezes and picnics. The 2012 Cabernet Sauvignon proved to be our favorite red wine. This is a more recent release, and it took quite a bit of swirling to coax the nose; however, we did note aromas of violet, chocolate, and dark fruit. It was also quite tannic, but the tannins will soften over time. As advised above, buy now and drink later; however, if you insist on drinking now, decant and serve with a nice steak and roasted veggies.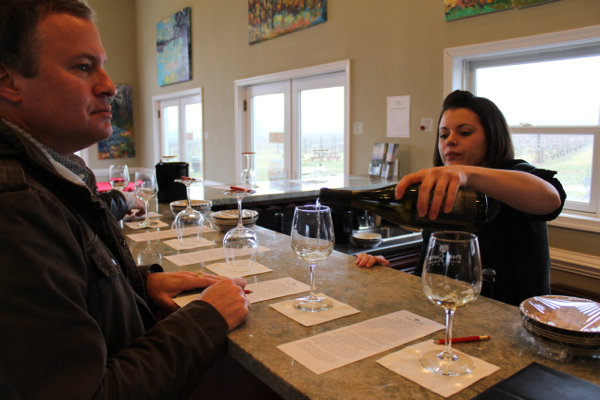 After our tasting, we enjoyed the 2012 Chardonnay beside the cozy fireplace as we watched the cold rain cascade from ominous dark clouds.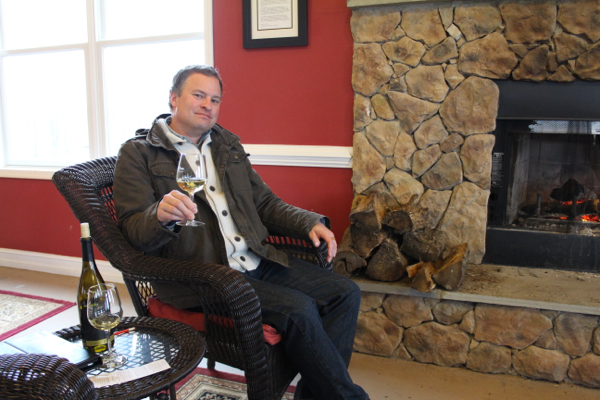 Stay tuned as we navigate the ever-changing winter weather to sample the current releases at local wineries. Oh—the title of this post? Perhaps we will let readers guess. Clue—a famous Motown hit sung by a legendary diva at Wolftrap last summer. Ponder the possibilities over a favorite glass of Virginia wine and let us know. In the meantime, visit these Virginia wineries and mention know that Virginia Wine Time sent you.