We spent this past weekend with fellow blogger Frank Morgan of Drink What You Like. He turned 40! Frank and his lovely wife Acada celebrated the milestone in the Charlottesville area with wine, food and friends.
We helped Frank ring in another new decade with a cellar tasting at Veritas Vineyards. Elliot, assistant to winemaker Emily Pelton, conducted our tasting and answered all of our questions. Sneak previews of newly harvested 2013 grapes now resting in their tanks begged us to ponder the possibilities of the 2013 vintage.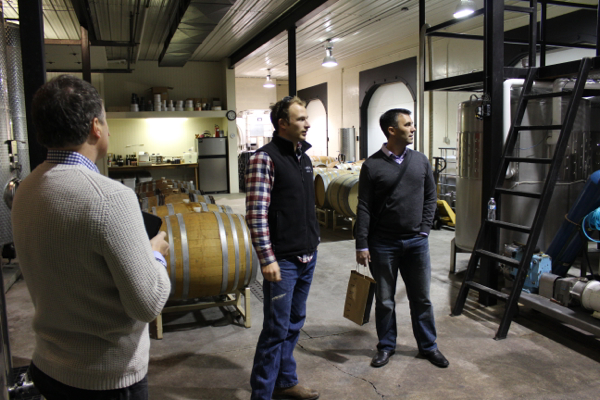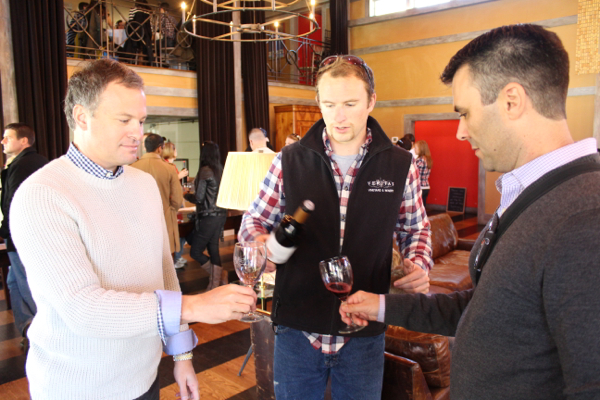 After our tasting at Veritas, we headed to Afton Mountain Vineyards. Owner Tony Smith conducted our tasting. Lingering fall colors were appreciated through the windows that lined the tasting room. We later decided to share a bottle of the 2012 Cabernet Franc with cheeses and a baguette.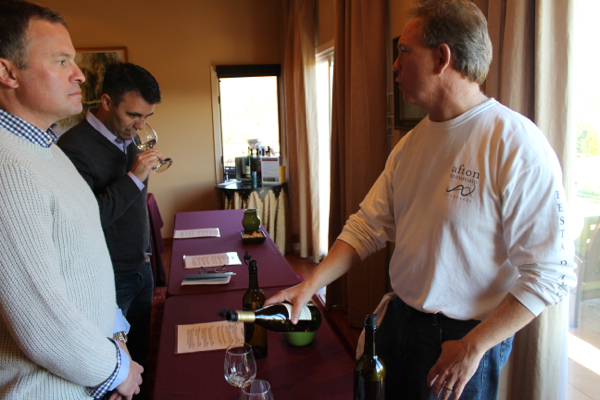 The grand event was a birthday dinner at Tastings of Charlottesville. Keswick winemaker Stephan Benard and his wife Kat met us as did Bob Garsson, and his wife, of Project Sunlight. A gourmet feast awaited us along with a menu of excellent wines. I did not copy the labels and vintages, but I can attest that all of the wines poured that evening were excellent. They included a Cruet, a Mersault (my personal favorite), a Chenin Blanc from South Africa (selected with the help of South African native Stephan Benard), and a knock out Bordeaux. The evening's highlight, though, was the intricate cake shaped like a wine bottle cradled in a straw-line box. Perfect for the occasion and also for the birthday boy who is indeed passionate about wine.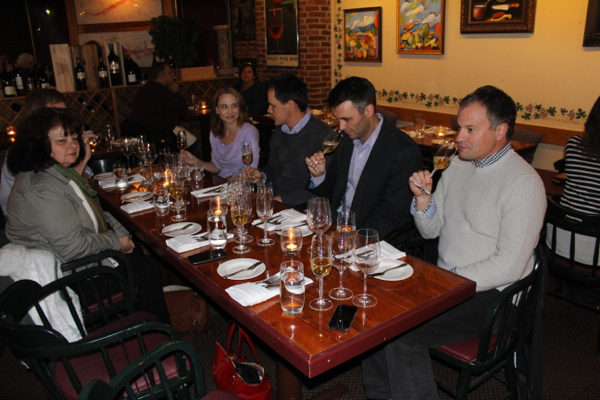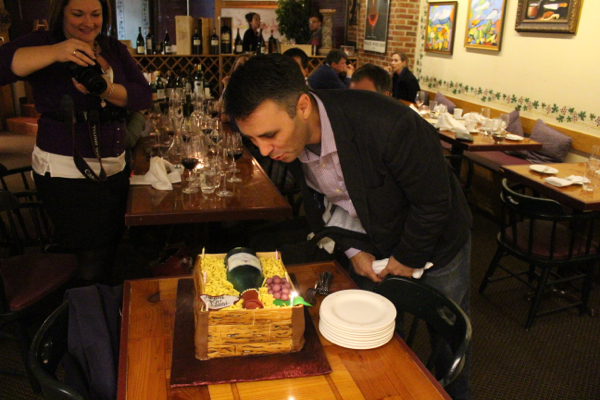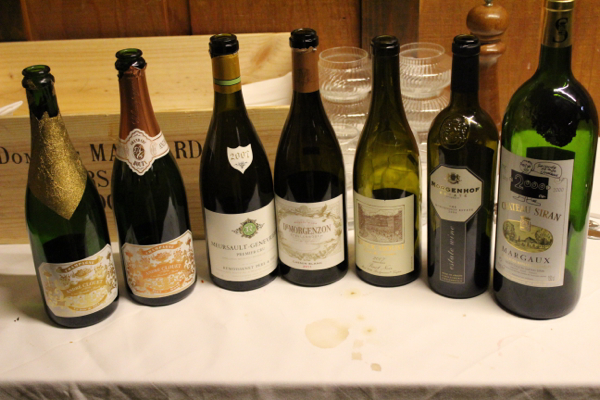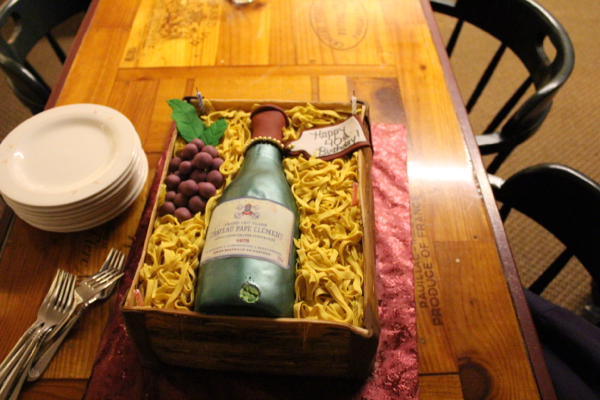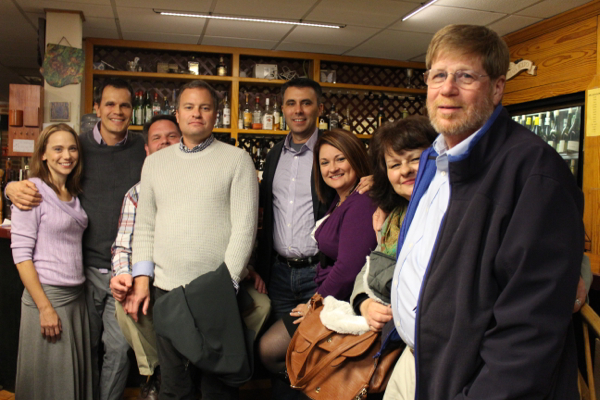 We wish Frank Morgan all the best; however time does fly, and before we know it, he will turn 50! Yikes! By then, we will be hitting 30 (times 2). Anyway, plan your own special celebrations with a trip to Virginia wine country. Visit these wineries and a special dinner at Tasting of Charlottesville. Please mention that Virginia Wine Time sent you.