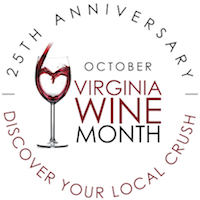 It seems like a new winery opens in Loudoun County every week. I know that's not true but there are a lot of new wineries in Loudoun County. On Sunday after our trip to Breaux Vineyards, we decided to check out a few of the new wineries in the area. Just up the road from Breaux Vineyards two new wineries recently opened. Cardamon Family Vineyards and Maggie Malick Wine Caves are those two wineries.
Cardamon Family Vineyards is a family owned and operated micro winery that produces just about 200 cases of wine each year. Owners Chuck and Ana are committed to producing hand crafted wines from the 400 vines planted in their front yard. All of their wines are produced from their fruit or from locally grown fruit. The day we visited they were tasting five of their wines. They are currently conducting their tastings in a small out building. A new tasting room is currently under construction and will be open for tastings in the spring of 2014. We tasted the Vino di Mele, the Macha, the Myshells, the Nicolosanto, and the Batoria. Most of their wines are named after their children. That was a nice touch. Of the wines we tasted we really enjoyed the Vino di Mele. This is 100% apple juice. It was crisp and clean and had distinct golden apple flavors. As the tasting notes state, this would make a great BBQ wine. We were also intrigued with the Rkats (100% Rkatsitelli) wine but unfortunately they weren't pouring that wine. We'll have to be sure to return to get a taste of that one. Also they were sold out of their Cuvee Blanc. We've had several Rkats wines in the past and were curious to see how this one tasted. All of their wines are paired with salsas. We tasted the Ana's Apple with the Vino di Mele. You can find the recipe below. If you are looking for more information about Cardamon Family Vineyards, check out their Facebook page. Their website is still under construction and lacks detail.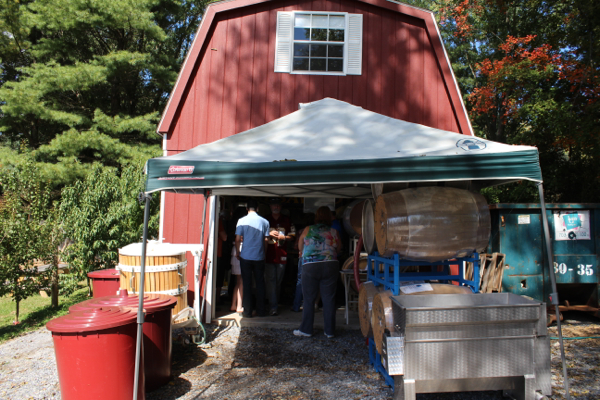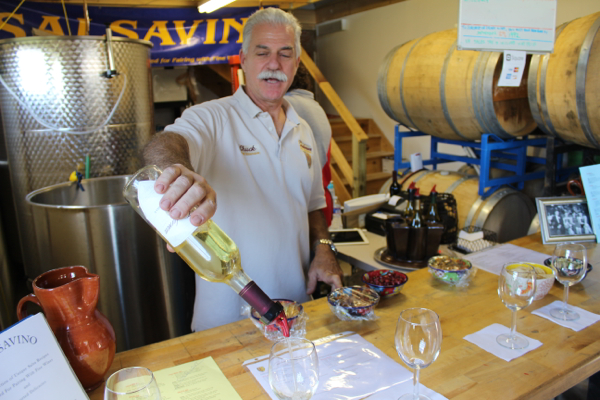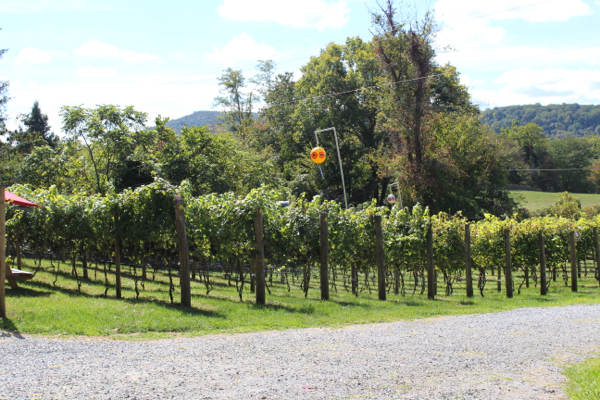 Ana's Apple
1 c Cucumber, Peeled and Seeded and Chopped
1 c Apple, Honeycrisp, Chopped
1 c Apple, Yellow, Chopped
1 c Zucchini, Chopped
1 bu Onions, Green, Chopped
1 ea Chile, Serrano, Seeded and Chopped
¼ c Key Lime Juice, Fresh Squeezed
3 T Honey
1 T Basil, Chiffonade
Salt and Pepper to taste
Maggie Malick Wine Caves is right next door to Cardamon Family Vineyards. Its located on a 215 acre estate with 20 acres of grapes planted. They have been growing grapes for years and selling them to other wineries. They decided to begin producing their own wines under the Maggie Malick Wine Caves label. They grow several white and red varieties including viognier, chardonnay, albarino, petit manning, cabernet sauvignon, merlot, cabernet franc, petit verdot, tannat and garnacha tinto. The tastings take place in an actual man-made cave. They dug out the side of a hill and created a concrete and rebar cave. The cave helps maintain temperature and provides a cool place to conduct tastings. We tasted five white wines and six red wines. Of these we preferred the 2011 Albarino with its crisp, dry edge. As the tasting notes state it would pair well with seafood. We also thought it would make a good evening sipper. Warren also seemed to enjoy the 2012 Chardonnay. He noted apple and pear and a creamy mouth feel. He enjoyed it so much that he purchased a bottle to bring home. It will make a nice addition to his wine rack.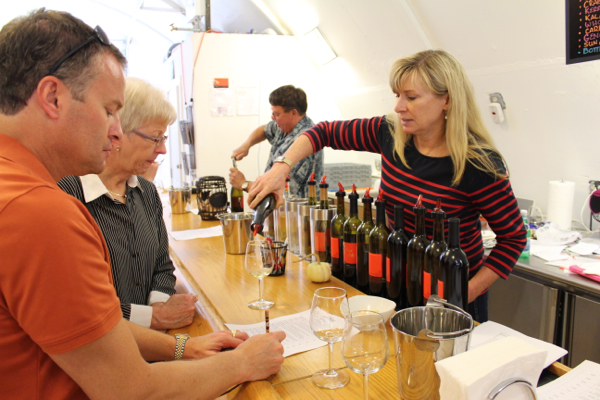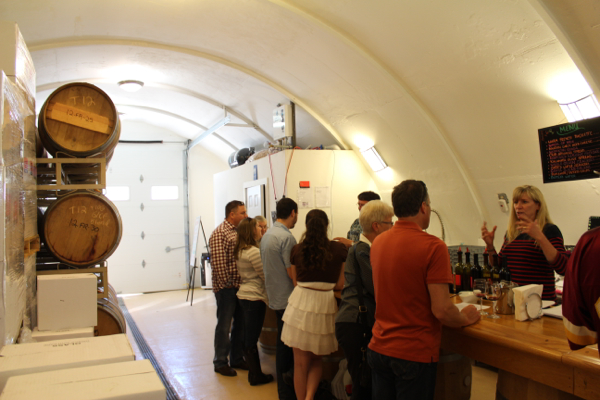 We certainly enjoyed our time at Cardamon Family Vineyards and Maggie Malick Wine Caves. Each winery has a unique quality that makes them wineries to visit. If you are looking for something different, plan to visit either one of these wineries and add them to your list of wineries visited. And when you do, tell them Virginia Wine Time sent you!