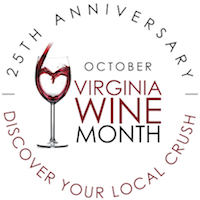 We kicked off the celebrations a little early by attending the Club Appreciation and Pick Up Party at Breaux Vineyards on Sunday. Being a club member has it's benefits. I have elected to pick up my bimonthly shipments at the winery. One of the benefits is being able to attend the Club Appreciation and Pick Up Parties each time the wines are ready. This time the party took place on the lawn right next to the vineyards. The views were beautiful and the weather was perfect.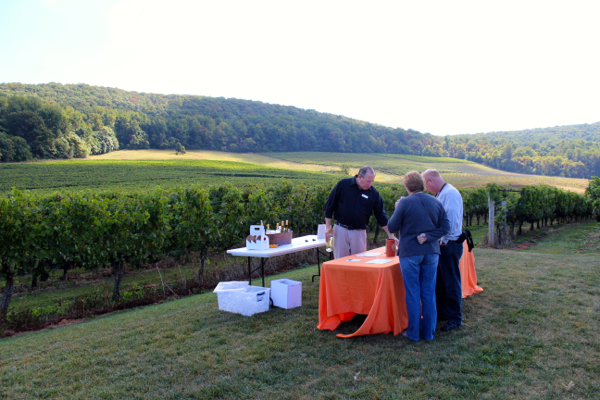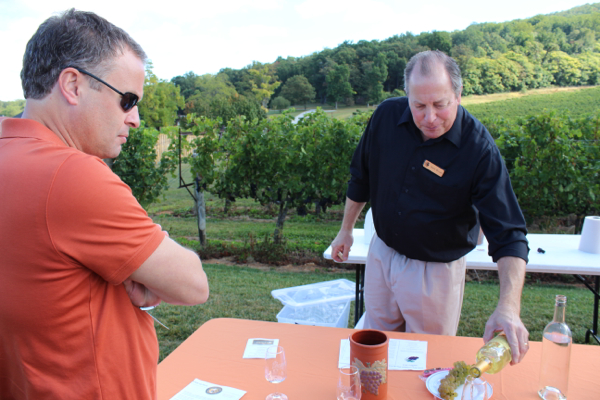 The party was a chance to taste several different varieties from vine to glass. At each station they had grapes for us to taste before tasting the finished product in the bottle. At the first station we tasted the 2012 Vidal Blanc and the 2012 Barrel Select Chardonnay. One of our favorite Breaux wine associates, Bruce was pouring the wines. Warren and I were split on our favorite at this station. I preferred the 2012 Vidal Blanc and Warren enjoyed the 2012 Barrel Select Chardonnay. Luckily it was the 2012 Barrel Select Chardonnay in this months shipment. Warren will be able to enjoy more of it at a later date.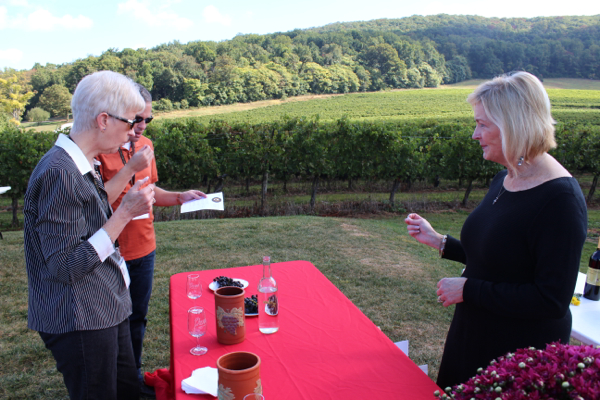 At the next station we tasted the 2009 Merlot and the 2010 Malbec. We couldn't make up our minds on our favorites at this station. We enjoyed them both! At the final station another one of our favorite Breaux tasting associates, Silvia was pouring the wines. We tasted the 2010 Barrel Select Nebbiolo and the 2007 Cabernet Franc Reserve. WOW…both of these wines were wonderful. However, the Nebbiolo will need some time in the bottle before enjoying it with an amazing meal. The 2007 Cabernet Franc Reserve is ready to enjoy now. The tannins are still pretty tight but this wine would be perfect with a nice filet.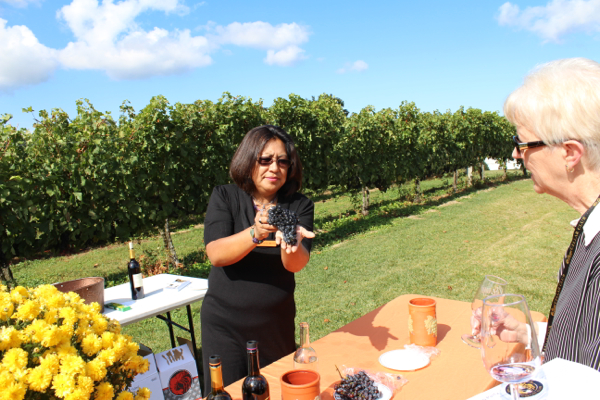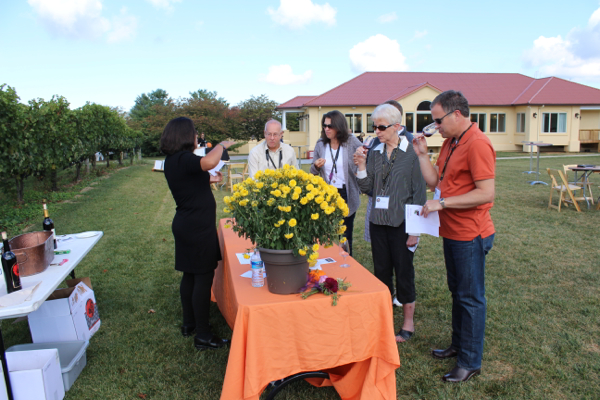 With our tastings complete we decided to enjoy some Asiago Mac N Cheese from the Roving Italian food truck. It was so good! After lunch I ended up buying a case of white wines to restock my wine rack. During the summer months we enjoyed many of the white wines on my rack so it is looking rather empty. With this in mind, I bought many of the white wines on the tasting menu and some from the cellar club selection. While we were at Breaux we were able to catch up with Jen Breaux Blosser. Its always good to see our friends at Breaux and catch up! Our wine friend Susan joined us in the days events. We had a great time at Breaux as we always do! Have you been to Breaux lately? If not, plan a trip soon and tell them Virginia Wine Time sent you!